18 Questions To Ask Fit Out And Design Companies When Shortlisting
18 Questions To Ask Fit Out And Design Companies When Shortlisting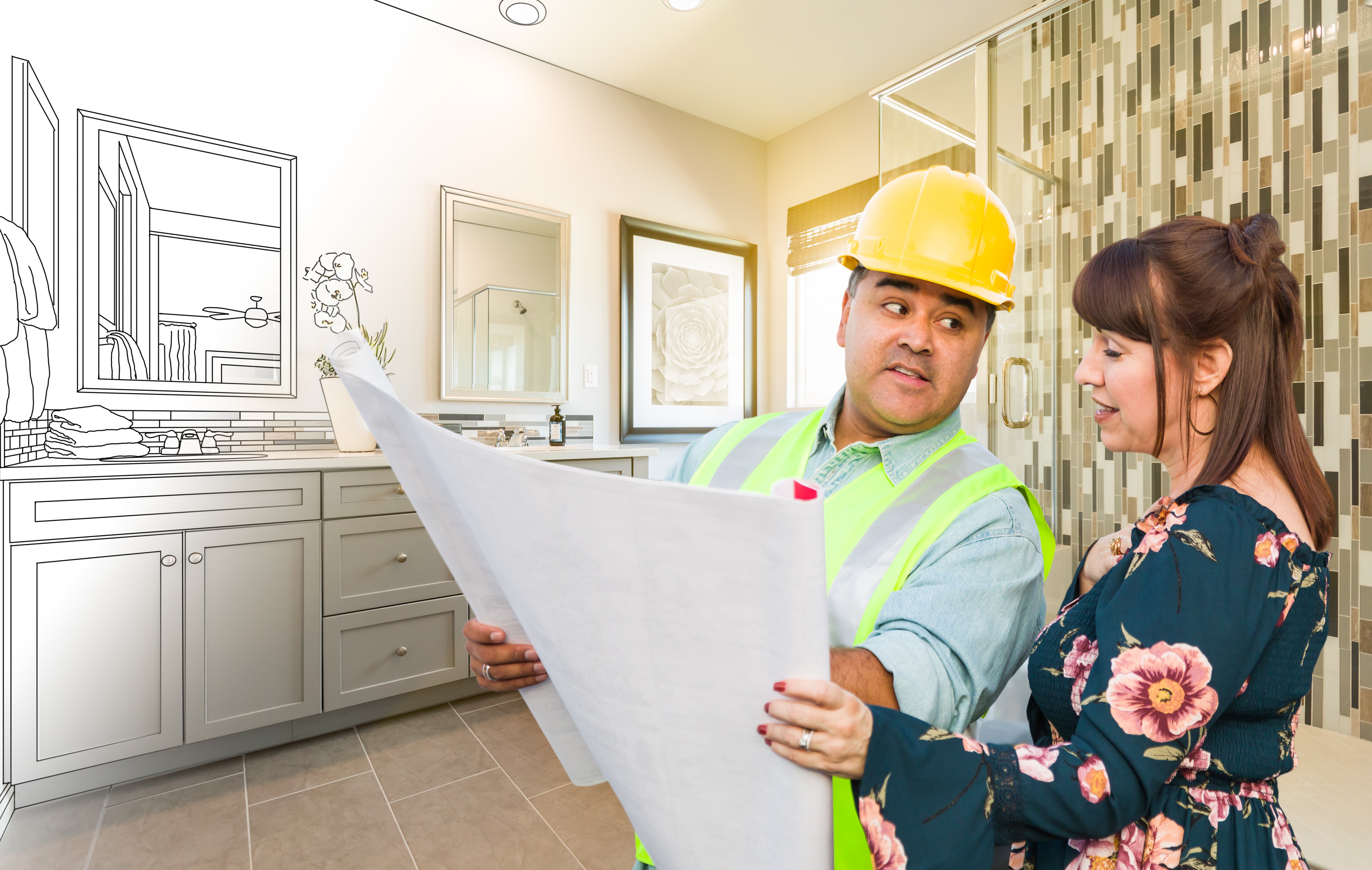 So, you are finally at the point where you've decided to embark on a fit out. You've realized how beneficial a renovated space can be for both your personal life and business. All you need now is a reliable and trustworthy partner to bring your vision to life.
Sourcing fit out and design companies can be difficult when you don't know the right questions to ask. Ensure that you only hire the best of the best contractor with this short interview:
1. How long have you been in business?
The longer a fit out company has been in business, the better. This means that the contractor has enough experience to professionally handle your build out with little to no hassle. Using a lesser-experienced contractor might leave you open to poor construction or an undelivered build out.
2. Have you worked on projects similar to mine?
Be sure to hire a contractor who has experience in the specific type of fit out you need. You don't want to hire a residential contractor to perform commercial construction when you could have a specialist in the field instead. Choose a fit out company who has proven expertise in projects similar to yours to ensure that they can carry out the job properly.
3. Do you employ experienced and skilled contractors?
A fit out company is only as good as their weakest contractor. Therefore, you need a company who is able get professional, qualified contractors who know exactly what they're doing out on site to perform the work necessary to deliver a high-quality project, on time and on budget.
4. Do you offer project management services?
Having a project manager overseeing the work is crucial to ensuring that the work is completed correctly and on schedule. When connecting with a qualified contractor through Contractors.Direct's portal, we will provide a Project Manager to supervise your project from concept to completion.
5. Are you licensed, bonded and insured?
This is one of the most important questions on this list as it is imperative that the fit out company you choose have the proper certification, training and safety nets implemented to ensure that everything is above-board. Make sure the contractor you end up hiring is licensed, bonded and insured to protect yourself from shoddy workmanship and dangerous on-site conditions. Don't be shy to ask to see your contractor's licensing and proof of insurance prior to rendering any services.
6. How long will the fit out process take?
It's important that you discuss and set reasonable expectations on the timeline for your project with your contractor before hiring a company. Make sure the contractor commits to a delivery date and have penalties and consequences stipulated in the contract if they do not make good on their promise.
7. What is your payment schedule?
You need to know what you will be paying before any work begins on your project. Any legitimate company will provide a comprehensive quote of the costs needed to complete the fit out. Be wary of any contractor who leaves costs off the final amount to lower the quote. And never pay for the entire project upfront. Instead, start with a down-payment, progress payments, and eventually a final payment.
If you find that the quote provided is a bit of reach to pay all at one time, Contractors.Direct offers financing options where you can spread the cost of your fit out over 3 years.
8. How do stand out from your competitors?
There are hundreds of professional fit out companies to choose from in Dubai alone, never mind the rest of the Middle East. Find the contractor who has an edge over the competition. For instance, a more experienced fit out specialist will often have connections to the city the work in, which could help expedite the process, or by hiring a highly active contractor, you can be sure that reliable subcontractors will be on-hand as they are likely to be loyal to someone who keeps them busy with consistent work.
9. Who will be designing the plans?
It's always best to hire a fit out company who provides an all-in-one solution. Having to source different specialists for each aspect of your project can be tiresome, stressful and lead to many problems – as they say, too many cooks spoil the broth. If it's possible, try to a hire a company that makes use of an in-house or regular engineer and architect.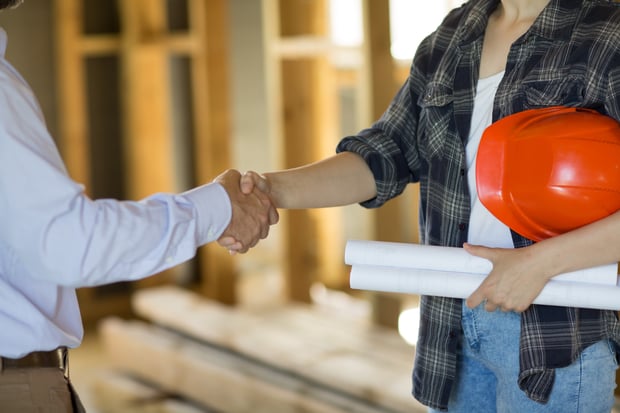 10. Do you guarantee and provide warranties for your work?
Be sure that the fit out company guarantees the quality of their work and offers warranties on anything they install on the property. This is important as materials tend to settle after new construction. For example, wood framing loses a significant portion of its mass in the first year after installation due to water evaporation, which can cause drywall nails to pop and lead to cracks. These things can happen even if the contractor is the best in the business.
11. Were your last three projects similar to mine, delivered on time?
The construction industry is notorious for missing deadlines and delivering projects late, so much so that every movie or TV show depicting construction workers only ever represents this point. An easy way to avoid a unreliable contractor is by checking if their track record of delivering on time or close to it is consistent or not. If it is, they are likely to do the same for your project. But if they've missed a few deadlines, expect them to miss yours too.
12. How do you ensure the project costs stay in budget?
Contractors usually lock in their pricing with subcontractors for a period of time after your initial bid. Make sure work on the project commences within that timeline or your pricing could change. Also pay special attention to the wording of your contract as some contractors might incentivized to have cost overruns if they're collecting a percentage of the total project cost.
13. Do you have a claim record?
It's commonplace for contractors to get sued all the time, whether they were in the wrong or not. If possible, try to get access to their claim record to see how these lawsuits and claims were handled. Unreasonably upset clients have been known to sue with no real leg to stand on. However, some might have rightfully pursued legal action. Avoid the potential situation of having to hire an attorney by making sure your contractor is in the clear.
14. Do you keep a job safety record?
Attention to detail and safety is paramount when working in construction. Contractors who implement and follow safety measures and practices, as well as keep a strong safety record shows that they care about their employees. Which, in turn, is a sign that they'll care about getting your job done right. Don't settle for a fit out company who cuts corners wherever they can.
15. Can you provide references for companies similar to mine?
As the saying goes, seeing is believing. If your contractor is as experienced as they claim to be in the type of project you need them to work on, then they should have no problem providing you with a few references as solid proof of this. Speak to past clients wherever possible to gather a good understanding of what it was like to work with said contractor.
16. Are your suppliers local?
Contractors who use local suppliers have more control over having materials delivered to the project on time. However, if they're sourcing supplies from out of the city or country, it could lead to delays through transit, embargoes and other time-wasting occurrences.
17. Is your bid an estimate of project costs or a fixed price?
If your contractor only provides an estimate of their total costs, your budget could run over very quickly once work on your project begins. Make sure that all quoted costs are fixed prior to moving forward with any work to prevent any overruns.
18. What does your schedule look like at the moment?
Even if you've managed to hire the best fit out contractor in the entire it world, it'll mean very little if they're booked solid for the next six months. The more projects they have, the less time and effort they'll be able to commit to yours. Ask your contractor what their schedule looks like for the next few months to know if they'll have the proper capacity to get to your job when you need it done.
No matter what type of space you're looking to fit out, whether it be a retail store or an office space, Contractors.Direct can connect you with thoroughly-vetted qualified contractors who can bring your vision to life, on time and on budget. Get in contact with us here.

Like what you're reading?
Get fresh monthly tips to start & grow your LLC.