5 Brilliant Ways to Remodel Your Coffee Shop
5 Brilliant Ways to Remodel Your Coffee Shop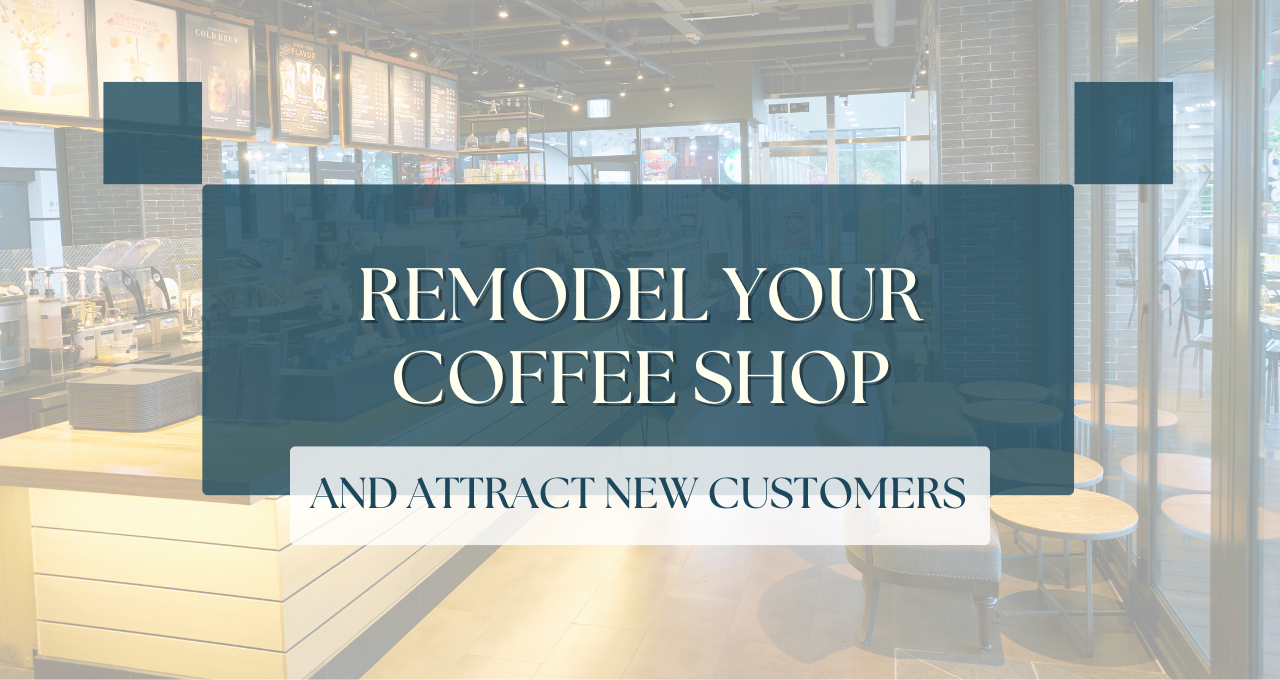 You serve great food and drinks and are dedicated to providing the best-ever experience to your customers in your coffee shop or restaurant. But something seems to be affecting your ability to flourish. If you've been in business for a few years, it may be time to consider your decor. As trends and people's expectations move at lightning speed, it might be time to remodel your existing coffee shop or restaurant.

Having spent a lot on the initial fit out it's not something a lot of people think about in terms of the power of improving or updating the interior fit-out of your cafe or coffee shop. Giving your coffee shop, bar, restaurant, or cafe a completely new look or even just a refresh can have a huge effect on your customers, existing and prospective. A friendlier or edgier vibe for the interior fit-out of your coffee shop could be the catalyst to growth and having customers stay longer and spend more with you. A new look and feel or refresh can also be a reason to invite those with influence to come and check you out. The 'gram is a powerful marketing tool you will want to leverage.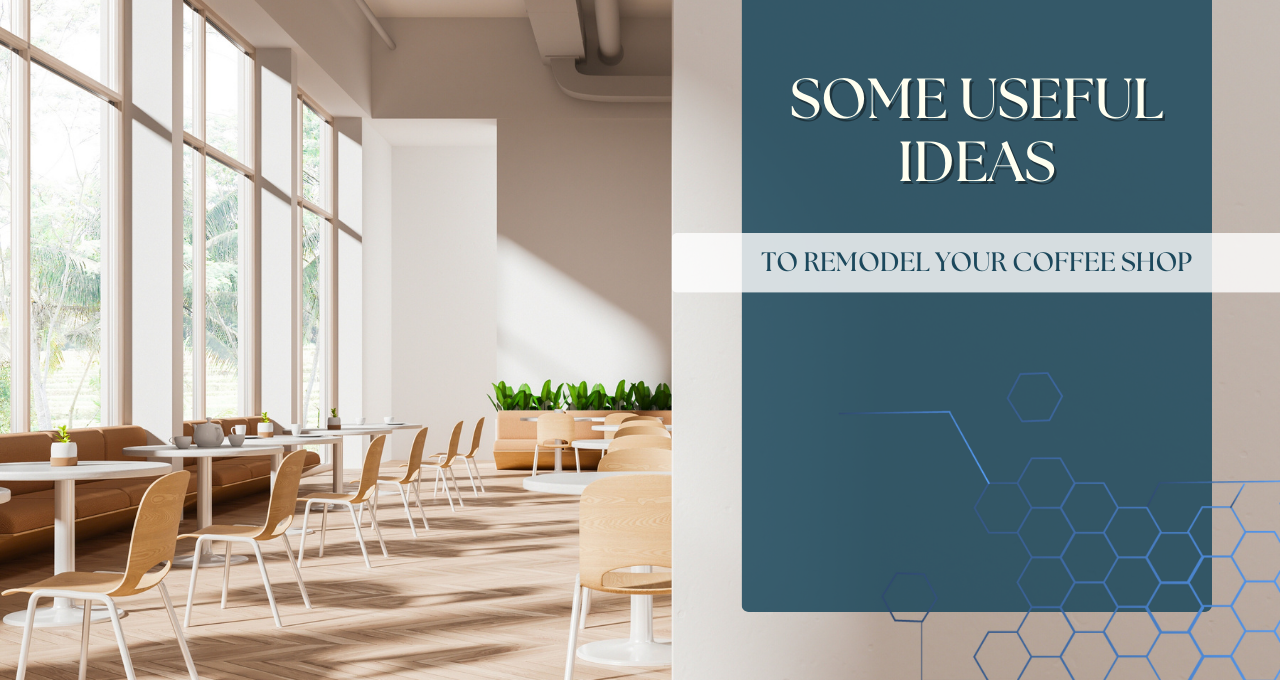 Sometimes trying to figure out exactly how you want to remodel your coffee shop or restaurant is difficult. So here are some tips on how to renovate your coffee shop or restaurant.

Inspect Your Premises

The first step in any renovation of a cafe or coffee shop is to really look at your space and think about the issues impacting the ability of your staff to be as efficient as possible and then at the physical space, look for cracks in the walls, leaking sinks, flickering lights etc. Also take a look at the kitchen storage, cabinets, pieces of decor or furniture settings. Make a list of everything that isn't as you or the team would like it and see how big that list ends up being.

Always Keep an Eye on What's Trending

Coffee shops and restaurants can become stagnant quickly if they aren't delivering what their customers want and expect of them. It's not just the food and drinks, but the ambience and environment you are providing for them too. Are you giving the customer what they want and need to stay around longer and spend more? Sometimes it's a splash of colour or accents that turn an otherwise normal corner into an Insta worthy destination influencers just can't get enough of. Having your coffee shop plastered all over social media is something that can help push business onward and upwards. Your fit out can and will influence your future success.

Get the Right Materials

What else needs considered if you are going to go about a full remodel of your coffee shop? Well, you need to also review the electrical outlets, HVAC systems, toilets, raised access floors, grid ceiling and anything else that could have deteriorated over time. Then you can opt for cost effective designer wall materials, ceiling coverages, plasterboard, stylish partitions and doors, as well as lighting and decorative items to give your coffee shop a new look.

Look for Inspiration

How could a coffee shop or restaurant fit out, help you stand out amongst your competitors? This is the question that needs to be at the front of your mind when looking at your fit out project. A good place to start when it comes to inspiration can be your competition. You can look for ideas from other successful hospitality outlets and figure out how to make them your own. Then of course the digital channels and platforms can be a fantastic place to search for inspiration. Don't just look at coffee shops and restaurants either. Check out what's happening across market sectors.

Finally, Hiring the Right fit-out Contractors

Hiring the right fit-out contractors for your remodelling project is essential for executing your plan. They will understand every single detail of your project and also provide you with the necessary suggestions to bring your dream of remodelling your coffee shop into reality. They do this by drawing on years and years of experience to help you get it just right.

If you don't have the right plan or roadmap, the budget nearly always goes over. However, having the right fit-out contractors for coffee shops on board can help execute the plan and deliver the coffee shop experience you imagined, on time and within budget.

How to Find the Right Fit-out Contractors for Food & Beverage Outlets?

Contractors Direct is the ultimate partner for interior fit-out solutions in the UAE. We can quickly and easily help you find trustworthy and reliable fit-out contractors for commercial shops, F&B outlets and more in the UAE.

We specialise in providing access to highly qualified and experienced contractors who are subjected to a stringent Due Diligence process that entails background and document checks, reviews from past clients and site inspections before they are permitted to join the porta.

You just need to visit our online portal and give information about your project details. Our experts will recommend the best contractors for your project, you can fill out one simple form and you will be connected to 5 Qualified Contractors.

Our contractors specialise in offering

Customized retail fit-outs
Aesthetically pleasing store design
Remodelling, refurbishment & redecorating services
Incorporation of unique & brand-related elements
Functional & efficient layouts

Visit our online portal now!


Like what you're reading?
Get fresh monthly tips to start & grow your LLC.