A Guide on Different Types of Furniture Used in Restaurants and Cafes
A Guide on Different Types of Furniture Used in Restaurants and Cafes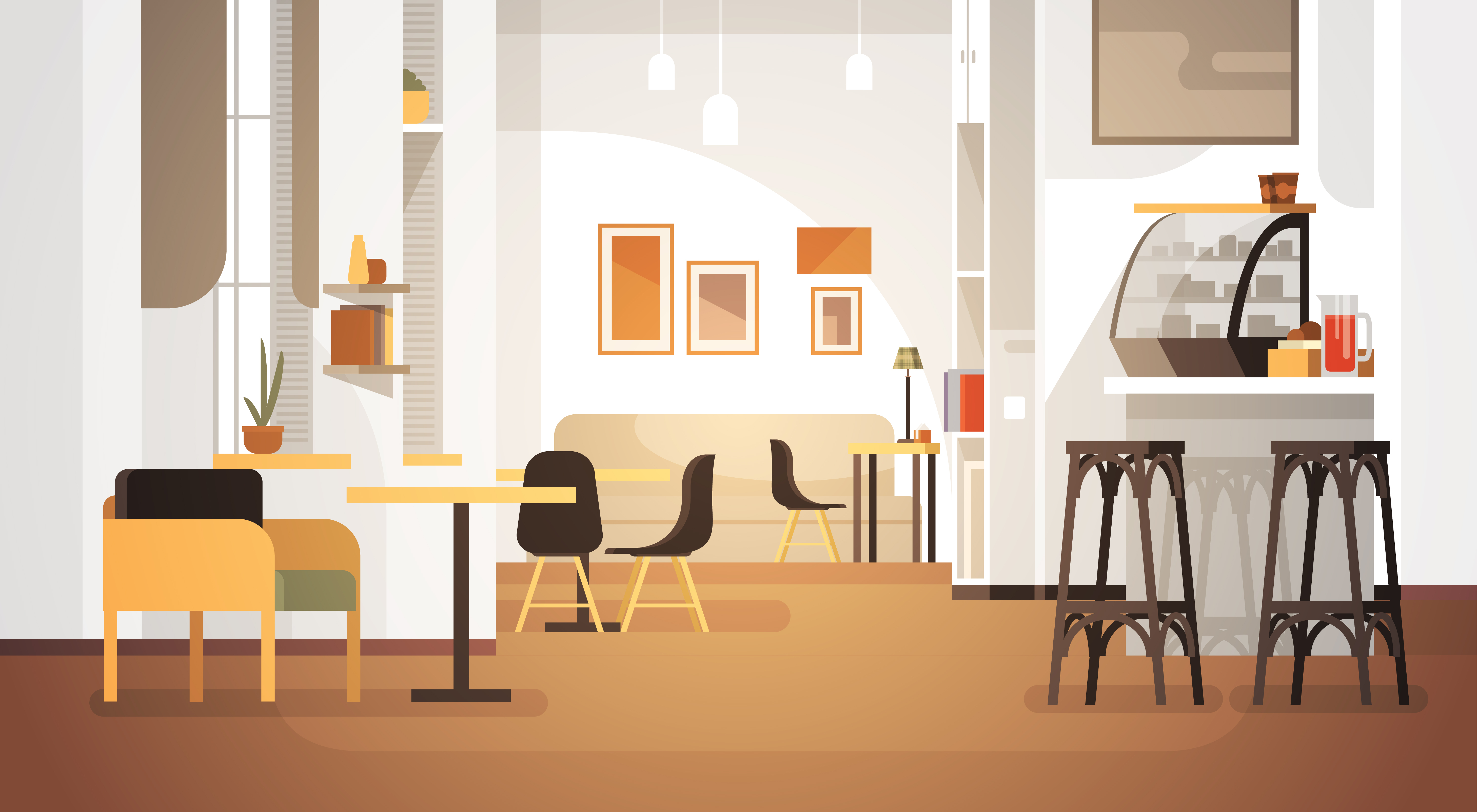 What would a restaurant be without chairs to sit on or tables to eat at? What would a café be without an eating bar underneath a window and a high stool from which to sip coffee on and take in the view?
No restaurant or café is complete without furniture. Wait, let us rephrase that – no restaurant or café is complete without the right furniture.
It might seem like any nice-looking table or chair will do when planning the interior design of your eatery – but there's more to it than that. Your guests expect more than just a place to sit and eat – they want a full experience that meets their expectations.
And since we have different expectations when we visit a restaurant than we do when we visit a café, it makes sense that you'll need different types of furniture for each.
Why is furniture important for eateries?
It's a common misconception that furniture plays no greater role than to look nice and fit the aesthetic of a restaurant or café. This is far from true. Furniture adds much more to interior design than just aesthetic purposes – it also adds to the functionality of the space.
The furniture you choose for your restaurant or café will aid in the utilisation of the space, determining the freedom of movement customers will have when navigating your establishment.
Furthermore, the quality and durability of your furniture will dictate how much wear and tear it can handle daily before needing to be replaced – remember, you'll have many different customers using the chairs and tables, so you'll want to make sure it doesn't break the when the hundredth customer sits down.
The type of furniture you have will also determine the level of comfort your customers experience while visiting your eatery. You don't want your diners to be uncomfortable while eating.
And lastly, the materials your furniture are made of needs to make maintenance and cleaning easy on your staff. Quality sanitation is especially important today under the COVID-19 pandemic, so you need to have furniture that can be easily wiped down and cleaned before the next batch of diners come in.
To summarise, the furniture you choose for your restaurant or café will ultimately shape and inform your customers' dining experience. Thus, you'll want to put a bit more thought into which tables and chairs you pick out rather than just choosing the cheapest or most aesthetically pleasing options.
How does restaurant furniture differ from café furniture?
At first glance, it might seem like restaurants and café have similar furniture – after all, a table is a table is a table, right? Wrong – the full extent of their likeness is that customers use them to sit and eat in both types of eateries. However, different types of furniture will suit different types of eateries.
Furniture helps create the right ambience of a restaurant or café by matching the tone and theme of the interior décor of the space through its style, shape, colour and materials. It also affects the way customers experiences your eatery. And since every restaurant and café want their diners to have a different experience to the next, it stands to reason that a café will need different furniture to what a restaurant might need.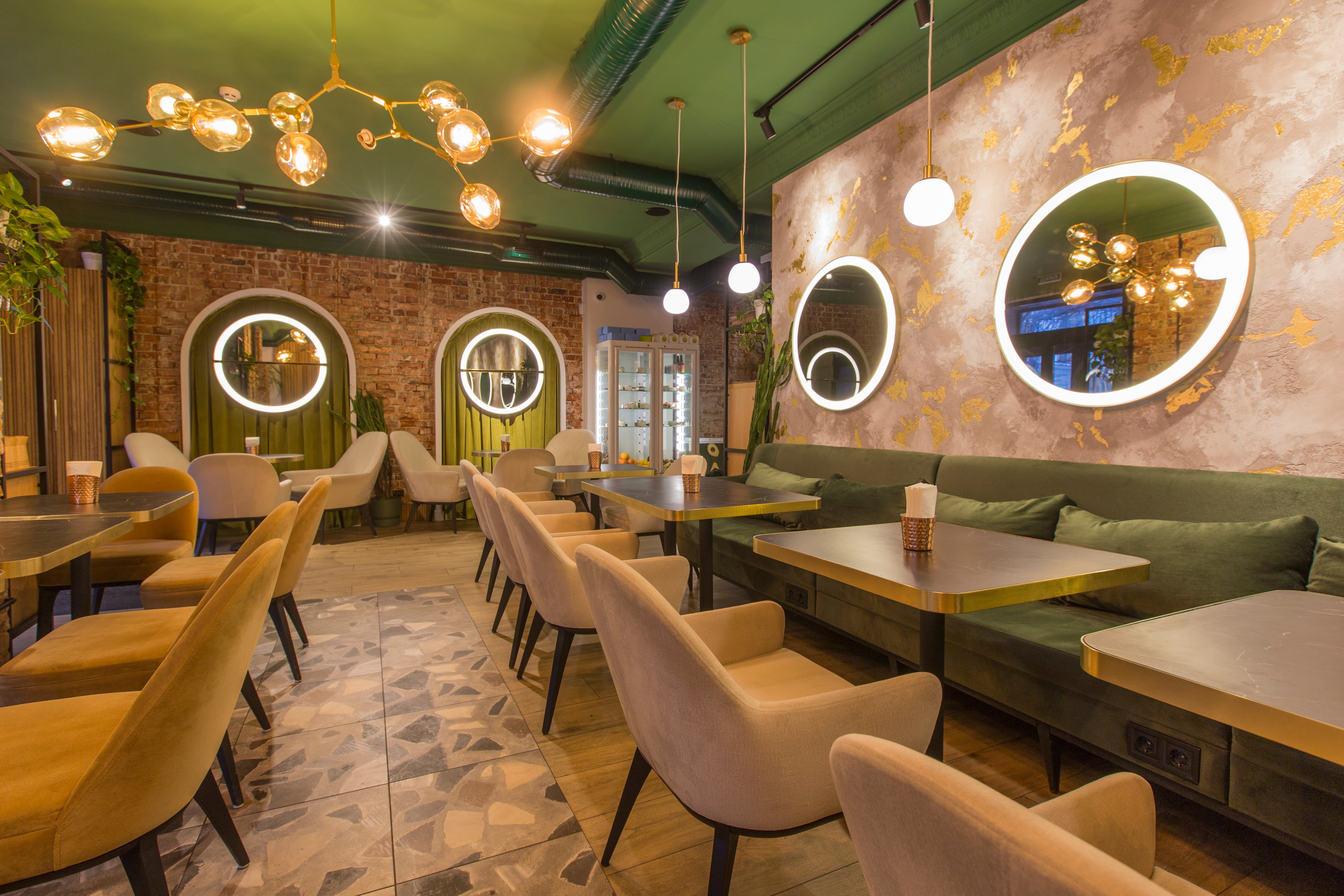 Characteristics of café furniture
For instance, those who visit a café expect to be there for an hour or two at the most as a brief stopover to refresh after or before a day of errands, catch up with friends over coffee or have a quick business meeting. Therefore, you need furniture which accommodates this – which means no upholstered chairs that they can sink into for hours on end.
Most cafés choose to have comfortable wooden or plastic chairs that are often lightweight and portable in nature with bright, modern style and design. This offers customers momentary relief without encouraging them to stay too long, which, in turn, aids a higher turnover for maximum profit.
Furthermore, café furniture tends to be significantly smaller than restaurant furniture as many customers' needs to be accommodated in a smaller space. Smaller tables with hard surfaces and metal frames, as well as stools allow for clusters of customers to be seated.
Characteristics of restaurant furniture
Where cafés encourage their customers to move on quickly, restaurants want the complete opposite effect. Restaurant furniture is designed for maximum comfort, as diners often intend to visit for long periods. Therefore, they expect to be well looked after, pampered and kept comfortable for the duration of their stay.
Furniture in restaurants usually consists of high back upholstered chairs in leather or a piece of different attractive fabric that stands out and makes a statement, while still ensuring full comfort for customers for hours.
What is the best way forward?
Searching for the right furniture for your business can be a tedious, time-consuming job. This, of course, is not ideal when you have a restaurant or café to run and need to open up your place as soon as possible.
It's highly recommended that you consider using the services of a joinery professional to design and create unique, custom-made furniture for your eatery. A specialist can craft bespoke joinery pieces that focus on the aesthetic and functional details of the space-saving you a lot of time and effort.
Additionally, you might struggle to find the perfect chairs and table to fit your space if you have a restaurant or café with unusual angles or an awkward shape. Hiring a joiner means that they can build into a space and fit the unique dimension requirements that might otherwise have issues.
Need help with finding the right furniture?
Whether you decide to use a joinery professional or you want to buy products from a store, it pays to have a specialist who can help guide you to the right decisions for your restaurant or café.
Contractors.Direct offers a curated database of thoroughly vetted, quality fit out contractors, interior designers and interior architects who can bring your vision to life, on time and on budget. Get in touch with us and we'll be happy to connect you with the right people for the job.

Like what you're reading?
Get fresh monthly tips to start & grow your LLC.