Choosing a Professional Fit-Out Contractor for Your Dubai F&B Outlet
Choosing a Professional Fit-Out Contractor for Your Dubai F&B Outlet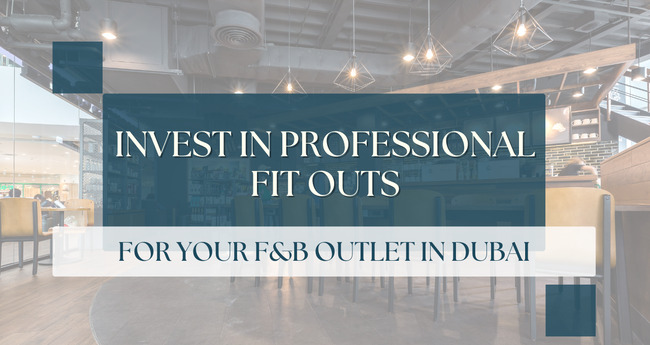 If you're the proud owner of a food and beverage outlet in the vibrant city of Dubai, you're already aware of the delicate balancing act needed to succeed in the competitive culinary scene.
Your F&B outlet journey likely involves combining delectable cuisine, top-notch service and an inviting atmosphere to keep your customers coming again and again. But, have you ever considered how the restaurant fit-out plays a pivotal role in this equation?
Your F&B outlet ambience, starting from the décor and the arrangement of tables, to the artful presentation of your dishes - sets the stage for an unforgettable dining experience for customers. To create an impeccable ambience, you start with a professional fit out. A professional restaurant fit-out encompasses the art of designing, renovating and equipping your space to create the perfect environment for customers to want to return over and over.
Let's have a look at why it's the right time to invest in fitting out your food and beverage outlet in Dubai.
Increased Customer Satisfaction
A well-designed restaurant or F&B outlet can create a more enjoyable dining experience for customers, leading to increased sales and repeat business. With a professional restaurant fit-out, you can create an atmosphere, one that attracts customers to walk in and encourages them to buy into the overall experience. The food is very important but customers today are not just looking for great food; they want the complete dining experience.
Improved Efficiency
A professionally designed restaurant enhances workflow, through flow and overall utilization of the space. With a professional fit-out service, you can make the best use of the available space, reducing 'dead' areas. Your staff should be able to work in a comfortable and efficient atmosphere that they want to be a part of. When they want to be there, they will work more efficiently, leading to faster service, shorter wait times and ultimately, more satisfied customers.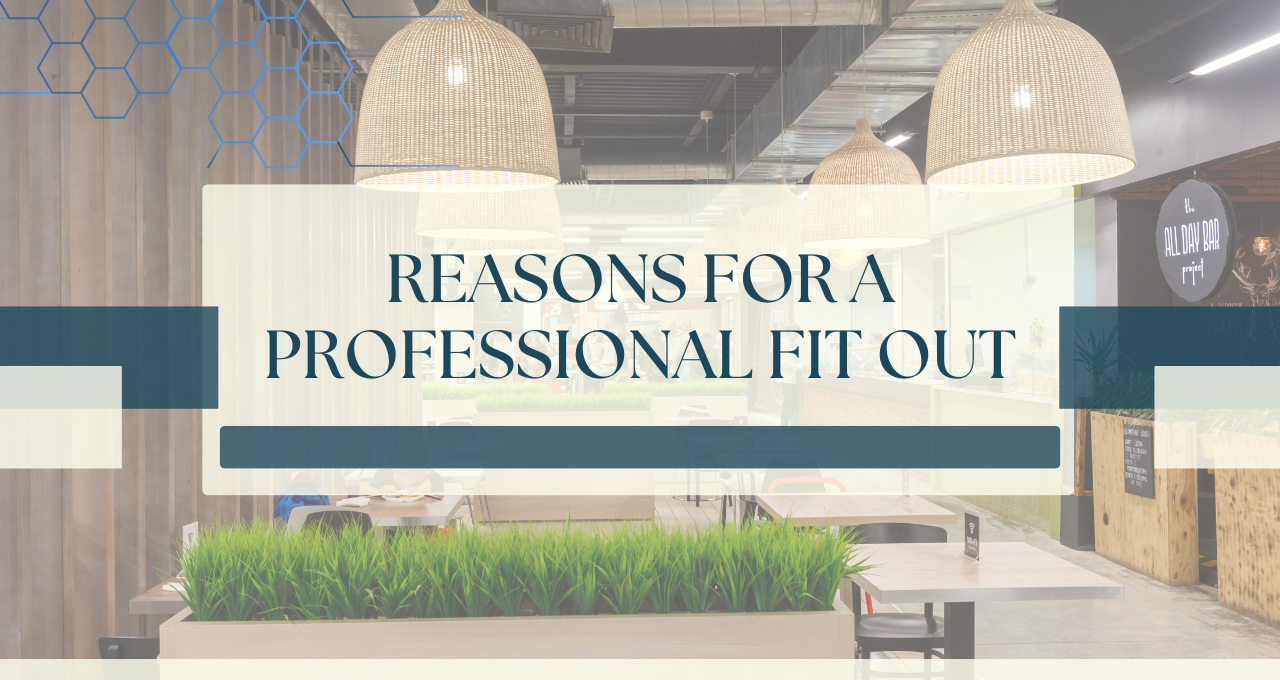 Setting the Right Brand Image
A well-designed F&B fit-out helps create a positive brand image, attracting new customers and making your place stand out in Dubai's competitive F&B industry. The design, aesthetics and overall ambience of your F&B outlet play a crucial role in shaping the perception of your brand. In today's Instagram world, perception is reality. A well-designed space conveys a sense of professionalism and attention to detail, which is a reflection of the quality and care you put into everything.
Top Tips for food and beverage outlet fit-outs:
Entrance - Your entrance serves as a silent salesperson, engaging customers right from the start. Make it inviting with appropriate branding and signage and ensure it's clean and free of obstructions.
Space Planning - A well-balanced layout facilitates customer flow, striking the right balance between spaciousness and comfort. Popular layouts include grid, loop and free-flow styles. But, you can choose the plan that suits your space.
Lighting - Proper lighting directs attention to specific areas and creates the desired mood. Use spotlighting for featured items and softer lighting in less-focused areas. You can also make use of natural light during the daytime wherever possible.
Value Experience- Today's customers seek an experience, not just a meal. Novelty can be a great way to interact with customers and bring an experience to their dining. But be wary of being gimmicky or a one trick pony that could put people off returning.
Bottom Line
Investing in a well-executed food and beverage or restaurant fit-out in a city like Dubai is not just about designing the physical space; it's about elevating your brand, delighting your customers, and securing your restaurant's future.
If you want to bring your vision to life, Contractors Direct can help. We are your ultimate partner for interior fit-out solutions in the UAE. Our online portal connects you with skilled fit-out contractors who specialize in creating customized, aesthetically pleasing spaces that reflect your brand, improve efficiency and ultimately increase your bottom line. Get access to the most highly qualified restaurant fit-out contractors for your specific project.
Discover more on our official site.

Like what you're reading?
Get fresh monthly tips to start & grow your LLC.