Conceptualising Your Restaurant's Interior for the Best Results
Conceptualising Your Restaurant's Interior for the Best Results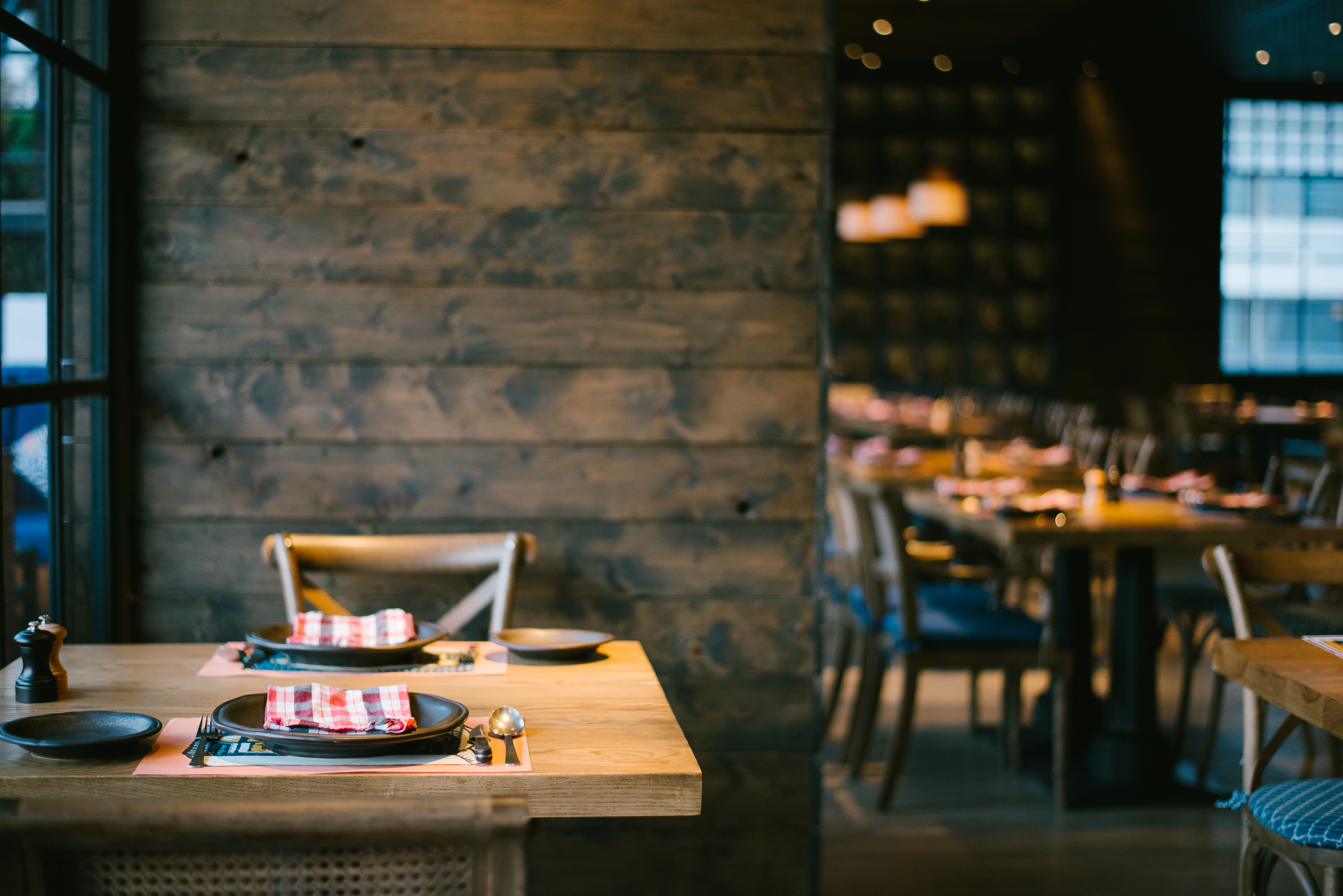 In every city around the world, including Dubai, restaurants are known to pop up and open for business quickly – and, unfortunately, close down just as fast. It's the nature of the beast in the food and beverage industry – one minute an eatery is there and the next it's gone.
There are a million reasons why restaurants are unsuccessful – bad location, failed marketing strategies, unappealing designs, terrible service, and so on – but you'll find that every reason leads back to a lack of focus on a tight and effective restaurant concept.
Sure, there's no real formula for success – some concepts just don't work, no matter how well planned out they are – but without giving your restaurant the proper time and attention it deserves, there's a high chance that your establishment won't be as successful as it should or could be.
Today, we explore why conceptualising your restaurant's interior, in particular, is important if you want to receive the best results with your eatery. Here are a few tips you implement when developing a restaurant interior design concept:
What type of restaurant design do you have in mind?
The first step to crafting an air-tight concept is to decide on the type of design you'd like to implement in your restaurant. Naturally, there are many factors that will influence the path you'll take with your design, including:
Location of the restaurant

Personal interest

Trends and popular ideas and styles

Your budget
Of course, the overarching factor will be the type of establishment your eatery will be. For instance, are you opening a café or fine dining restaurant? A take-out spot or a casual restaurant? A bar or a bistro set up in a hotel? The type of restaurant you plan on opening will ultimately dictate what direction you need to take with your interior design concept.
The second biggest influence will be the location of your business. Are you close to a school or university? Is your restaurant situated in or nearby a busy mall? Maybe there's a hostel or hotel a few blocks away? Whatever the location, you'll want to ensure that your restaurant appeals to the demographic in the area. For instance, if you notice that there are a lot of younger people around, you'll want to make your restaurant an Instagrammable spot. Or if you see lots of families living close by, then you'll want to ensure your design is family-friendly.
Visualise through mood boards and digital renderings
Once you have a basic idea of the direction you'd like to follow for your restaurant, it's time to create a visual through mood boards. By collecting and curating images that showcase the design ideas, look and feel you want to implement in your restaurant, you'll be one step closer to crafting an air-tight concept.
Take it a step further by creating a computer-aided design (CAD). We recommend seeking the help of a designer who has experience with CAD software to draft a 2D or 3D rendering of your restaurant with all your design ideas added in. This will provide an accurate depiction of what the restaurant will look like and if your design concept will work in the space and meets your vision.
Conduct a market study
If you want to create an iron-clad restaurant concept, you'll need to carry out a lot of research to inform an effective plan of action that will result in success. We can not emphasise enough how important a market study is when setting up a restaurant.
A market study aims to get a sense of what would attract and satisfy your target audience. For instance, you might think that having the most expensive décor and gourmet dishes are what your diners want – but it might fail to attract customers if it's not catering to the local market interests.
Taking the time to study what the local demographic is looking for in a restaurant will increase your chance of success ten-fold. A market study will provide valuable knowledge and wisdom that will guide you when making critical decisions during the restaurant design process.
A few factors you'll want to look into when conducting a market study are:
Regional culture

Gaps in the market

Competition

Environment

Restaurant designs should revolve around the menu
You might be surprised to hear that the interior design of your restaurant should revolve around the menu. This is because the menu is the unique selling proposition (USP) and is possibly the most critical part of the business.
In other words, your menu needs to be unique but also appeal to the interest of the demographic in that area, and, in turn, your interior design needs to match the food and drinks you plan to serve. For instance, a restaurant selling Chinese food would have Chinese-inspired décor, while it's not unusual for a seafood restaurant to have a beach-themed space.
The aim is to have a disconnect between your menu and the interior design concept of your restaurant – make sure they complement each other well.
Don't forget about your kitchen design
The heart of each and every restaurant is the kitchen area – after all, this is where the magic happens. Therefore, the design for this space should be a considerable aspect of your plan when creating your interior concept.
Once again, the design of your commercial kitchen will be heavily influenced by your menu, as the food your serve will dictate what equipment, dedicated workspaces and layout you'll need for a functional space.
A few factors you'll want to keep in mind when designing your restaurant kitchen concept are:
Menu

Equipment

Materials to be used in fit out

Tiling options

Effective ventilation

Speed and quality of preparation and service
Balance functionality with aesthetics
The hospitality industry relies heavily on appearance and atmosphere to attract customers and increase their bottom line. Everyone wants to eat in a place that looks and feels good because dining in a restaurant is about more than just consuming a meal – it's an entire experience.
However, your restaurant won't survive off of being "pretty" alone. It needs to be a functional space that employees and customers can navigate easily and effectively for optimal productivity and efficiency.
When conceptualising your restaurant's interior design, it's important that you focus on more than just the aesthetic appeal of the space. You need to ensure that the layout is strategically planned out for maximum functionality for people to operate in.
Develop a theme and philosophy
In Dubai alone, there are thousands of restaurants competing against each other to attract customers. Therefore, it's important to stand out from the crowd and distinguish yourself as uniquely different from your competitors if you want to maintain an edge over them.
To achieve this, you'll need to develop a theme and philosophy throughout your interior design that showcases your business's identity and character. In other words, you need an eye-catching hook that will have guests lining up around the block to get into your restaurant.
This can be done in several ways, whether it be a world-famous dish, flawless service or exceptional culinary execution. However, the most effective method is to showcase your restaurant's unique identity through its interior design.
No matter what theme or philosophy you decide to implement, you must maintain continuity throughout your brand, from the food you serve and décor to servers' uniforms.
Does your budget allow for expert help?
Developing an effective interior design concept for your restaurant is by no means an easy or simple task – it is a massive undertaking that requires the experience and knowledge of a professional in the industry.
This is why we highly suggest hiring an interior designer who specialises in the hospitality industry if your budget allows for it. Conceptualising your restaurant's interior on your own is never a good idea – especially if it's your first time.
Fortunately, you've come to the right place to find all the help you need on this exciting journey.
Let us assist in building your dream restaurant
Contractors.Direct offers a curated database of thoroughly vetted, quality contractors, interior designers and interior architects who can bring your vision to life, on time and on budget. Get in touch with us and we'll be happy to connect you with the right people for the job.

Like what you're reading?
Get fresh monthly tips to start & grow your LLC.