Effective Air Conditioning and Heating Solutions for Your Warehouse
Effective Air Conditioning and Heating Solutions for Your Warehouse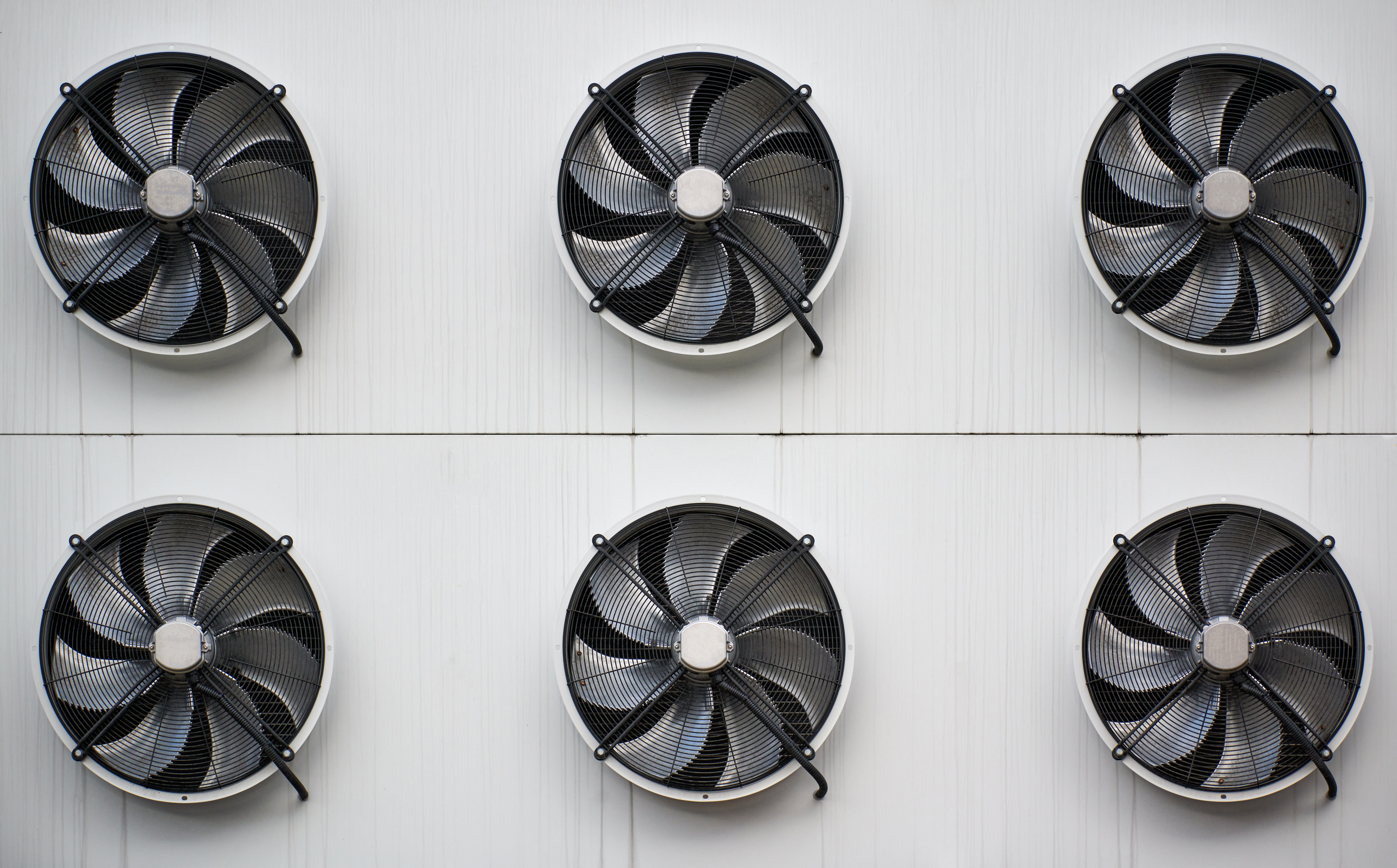 One of the biggest maintenance requirements of running a warehouse is temperature control. Whether to the safety of your inventory or the health and wellbeing of your employees, experiencing too much heat or extreme cold can be detrimental.
Therefore, it's important to have effective air conditioning and heating solutions for your warehouse to ensure a comfortable environment at all times.
But finding the right temperature control measures can be difficult to do as you need to account for the containment of heat and cold, airflow, energy bills and the size of your warehouse.
In this article, we look at the most commonly used air conditioning and heating solutions in warehouses, as well as a few tips to guide you on the right path.
8 effective air conditioning and heating tips
Before discussing air conditioning and heating solutions for your warehouse, here are a few strategies to keep in mind to get around the complications of regulating temperatures in the space.
1. Air destratification
Destratification is the simple process of mixing the hot air that rises to the top of the warehouse with the cooler air at the bottom. Installing high-velocity diffusers and large ceiling-mounted fans ensure that there is better air rotation around the warehouse, thereby making it a more comfortable environment.
2. Zoning
Most of the space in a warehouse is dedicated to storing inventory. Thus, it wouldn't make sense to focus temperature control measures in these areas.
Instead, zoning is recommended to prevent waste and improve efficiency. By sectioning off the parts occupied by employees and concentrating the temperature control measures there, you'll be optimising your warehouse and bettering your heating and cooling processes.
3. Insulation
Leaks compromise the containment of heat and cold in a space. Insulation is an effective way to seal off leaks and improve temperature control. However, this isn't a viable solution for everyone.
The size of the space and the number of windows, doors and open spaces can make insulation difficult. In cases like these, we would recommend air curtains and fast-mechanism doors as a solution.
4. Natural ventilation
Nothing beats fresh air, so maximising natural ventilation efforts is a great way to better your cooling and heating measures, as well as save on energy bills and improve employees health and wellbeing.
In warm seasons, hot air can escape the warehouse and cool the space down. While in colder months, fresh air can circulate the space, boosting productivity and keeping workers healthy.
5. Heat recovery
Did you know that it's possible to recycle heat by recovering existing heat?
Energy Recovery Ventilators (ERV) conditions air from outside before it enters the warehouse or can regulate the air that's already in the space. ERVs usually come built-in with some of the more sophisticated HVAC systems.
6. Sensors and smart thermostats
Akin to zoning, sensors and smart thermostats regulate the temperature of areas widely used by people and switch the heating/cooling system off when said area is vacated.
7. Cool roofing
The roof compromises air conditioning in a warehouse by absorbing heat in the summer and undermining efforts to cool the temperature within the space. Not only is the roof a trap for hot air, but it's also a major conductor of heat.
Installing a cool roof system will keep the heat out by reflecting solar rays and radiating excess heat out into the outdoors.
8. Transpired solar walls
As we know, solar energy is renewable, sustainable and eco-friendly. So why not use it to your advantage?
A transpired solar wall is a perforated solar collector wall that is heavy-duty in nature and is designed to absorb and store heat. From there, when cold air from the outside passes through the perforated wall, it is heated in the process and passed into the ventilation system to keep the warehouse at a comfortable temperature.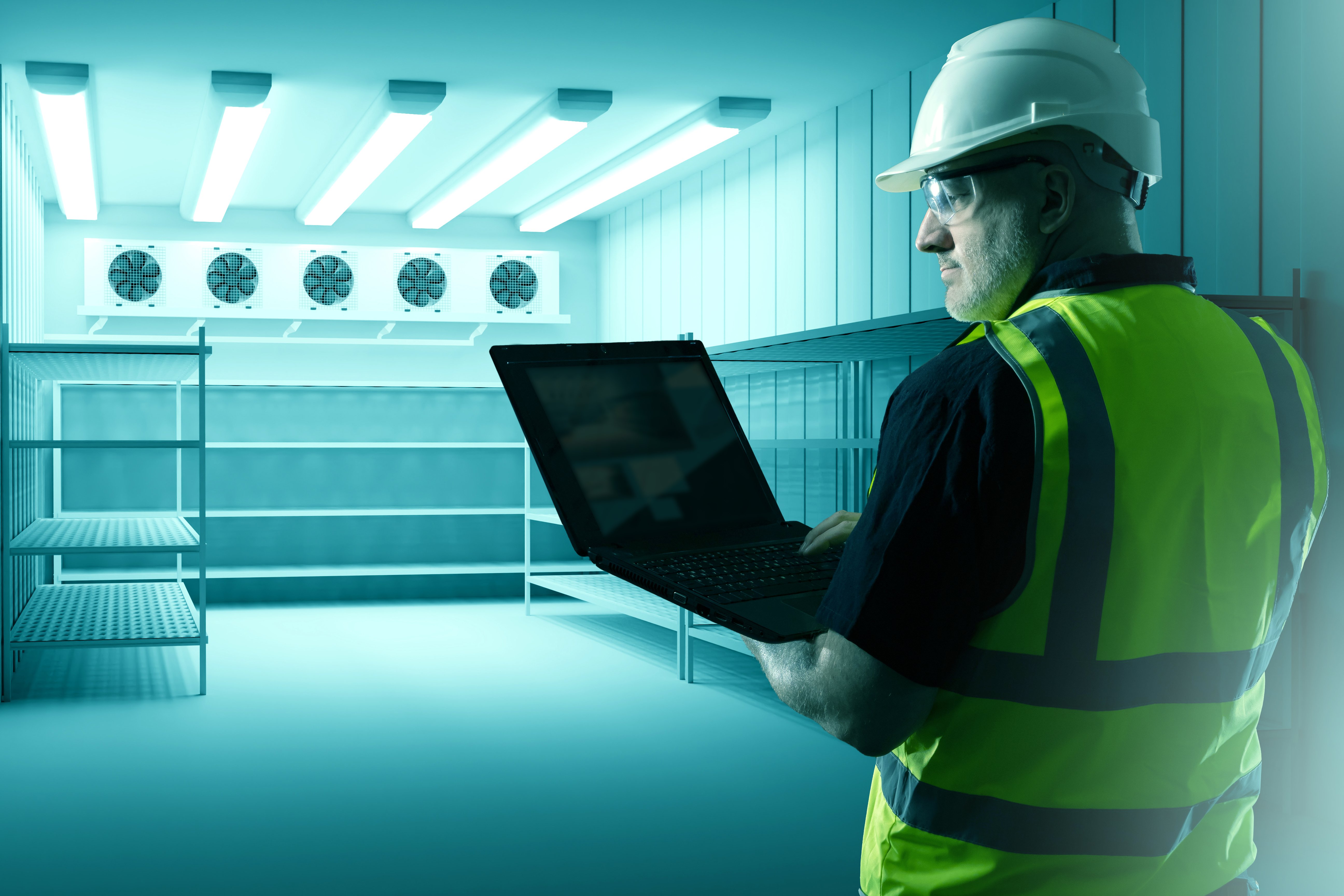 Use these strategies to help guide you when weighing up cooling and heating solutions for your warehouse.
Warehouse heating solutions
The best heating strategy for your warehouse depends on the size of the space. The bigger the space, the more powerful your heating solution needs to be. We look at the most common types:
HVAC system
Heating, ventilation and air conditioning (HVAC) systems are the most popular solution and can be found in most new construction. This piece of technology ensures a comfortable indoor environment at all times by keeping the space at an agreeable temperature and providing acceptable air quality.
Gas heaters
Gas-fired unit heaters are the perfect solution for a warehouse owner who's looking for a cost-effective option, as they effectively heat large spaces yet are affordable to purchase.
Electric heaters
Electric unit heaters are more expensive than gas heaters, but they offer better long-term advantages. Electric heaters require less extensive installation, last at least 20 to 30 years, and are much safer to operate than gas units. Not to mention that there is no risk of a chemical leak.
Air curtains
Air curtains are the least commonly considered heating option, but they are effective in heating a warehouse. By creating a barrier between two areas to maintain temperature, air curtains create a virtual door by forcing air down and preventing heated air from escaping. Plus, they also prevent dust, pollen and even insects from getting into the space.
Warehouse cooling solutions
Whether your warehouse is located in an area with a cooler climate or not, you'll need a cooling solution during the warmer times of the year. Prepare yourself by installing a suitable cooling system.
As with finding an effective heating solution, you'll need to take the size of your warehouse into account before narrowing down how powerful your cooling system needs to be. Here are the most common types:
HVAC system
As mentioned earlier in the article, an HVAC system covers heating, ventilation and cooling within a space, and is the preferred option nowadays in modern construction.
Commercial AC units
Air conditioning (AC) units have always been the go-to solution for cooling down spaces, from corporate offices to residences and restaurants – and it still is.
Warehouses tend to use commercial AC units as they are more powerful and can cool down a big space. Plus, they are safe to operate even in locations that deal with chemicals or flammable materials.
Industrial ceiling fans
Not every warehouse owner is sold on needing HVAC systems and AC units. And if you're one of them, then you might want to consider installing industrial ceiling fans instead.
Hot air rises in the warehouse, and as that happens, the industrial fan can help redistribute and recirculate the air to make the space more comfortable.
Air curtains
Like HVAC systems, air curtains can also be used to heat and cool down a space.
Need some help?
If you need a new, effective air conditioning and heating solution for your warehouse, as well as expert professional to install it, you've come to the right place.
Contractors.Direct offers a curated database of thoroughly vetted, quality fit out contractors who can deliver high-quality work, on time and on budget. Get in touch with us and we'll be happy to connect you with the right people for the job.

Like what you're reading?
Get fresh monthly tips to start & grow your LLC.