6 Things to Consider When Planning Your Office Fit Out Schedule of Works
6 Things to Consider When Planning Your Office Fit Out Schedule of Works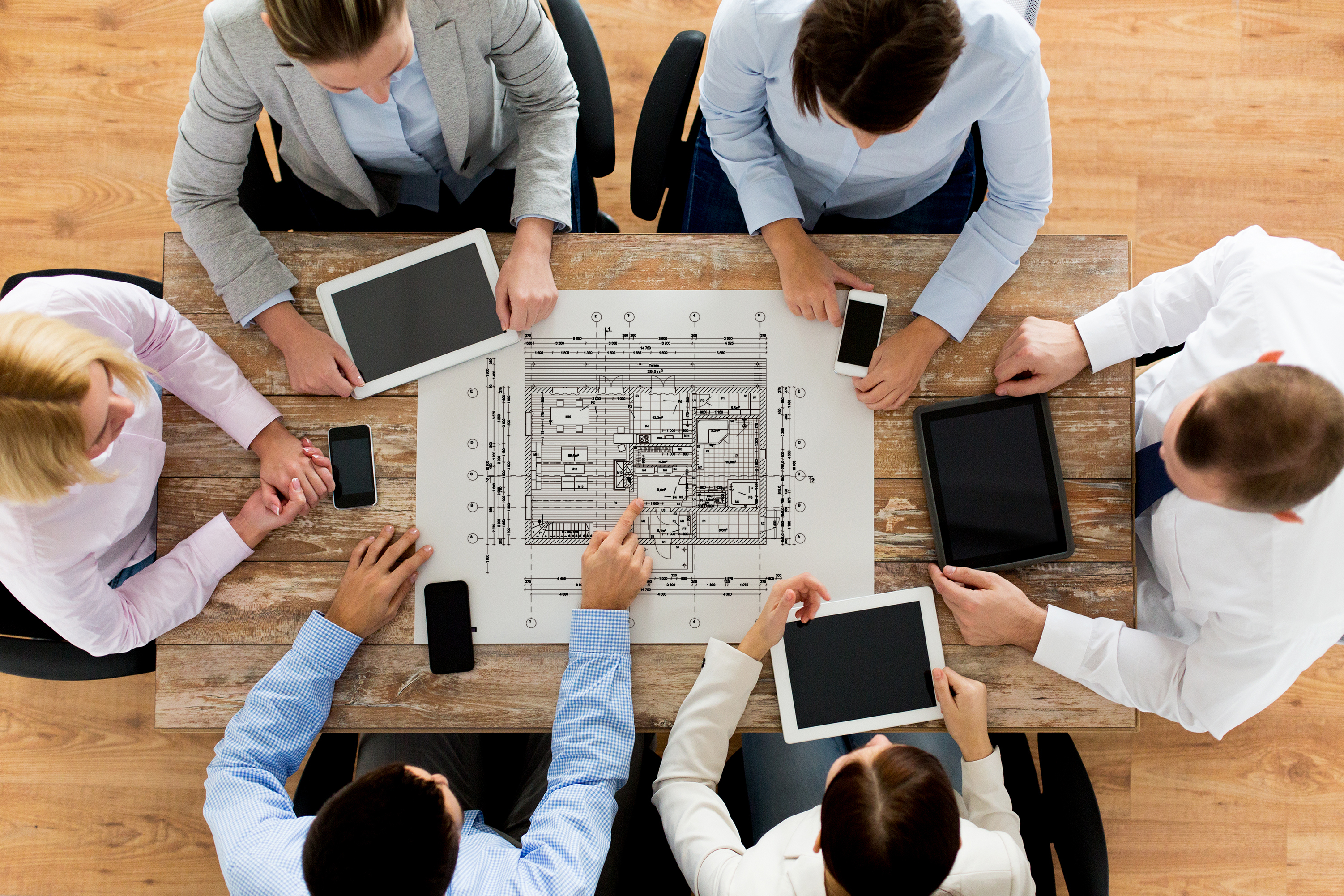 Office fit out projects require a lot of planning and preparation before any actual work can commence in the space. Before starting your project, consider these 6 points when planning your office fit out schedule of works.
1. Get a comprehensive quote
After you've landed on a fit out contractor who can execute your vision, make sure that you are happy with the final quote you receive. The quote should be detailed, comprehensive and eliminate any additional expenses.
Take the time to go through the final quote with a fine-tooth comb and make sure it includes:
Design briefs
Technical plans
Building assessment
Project management
Material delivery
Construction
Do not commence work on your project until you are fully satisfied with the comprehensive quote given and that the contractor has budgeted for the whole project effectively so that you don't fall victim to sudden increases in the final costs. Know about The hidden costs in office fit-outs and how to avoid them.
2. Craft a design that reflects your brand
When crafting your new office design with your fit out contractor, be sure that the end result reflects your company's brand and corporate identity. Your office space should be an extension of any other marketing and advertising materials in play, and should match your brand colours, appearance, company culture, values and vision of your business,
3. Ensure service systems are efficient and practical
The HVAC and power systems should be installed in a way that is optimal and meets the needs of your employees. For example, if the workspace is kept at an agreeable temperature, adequate lighting is provided and there are enough sockets for every person in the office to make use of, employees can function efficiently and that will, in turn, increase productivity.
A few service systems to keep in mind before finalising the layout are:
Type of data cabling required
Lighting and lux levels
Positioning of power outlets and switches
The number of data points required
The number of power outlets required
Amount of air conditioning units needed
Air conditioning to server rooms and server racks
Ventilation, the position of mechanical registers and return air grills
Don't forget: Your employees will be the ones spending the most time in the office space, so ensure to include them in the design process and craft a fit out with their wellbeing and comfort in mind to maximise productivity and satisfaction.
4. Integrate IT and Telecoms in a functional way
Technology has become a necessity in every office space in recent years, and as such, important elements like good internet and telephone connection are vital to have in place at all times.
An office fit out or renovation project might disrupt communication while construction work is taking place in the space. And depending on your business, any slight upset in this department could lead to many unhappy clients and even a loss in customers.
Avoid this problem by hiring a fit out specialist who can create a reliable and seamless integration plan for your communication system to maintain constant communication with your clients.
5. Make sure your space is legally compliant
It's in your best interest to ensure that whatever work is carried out in your office space is compliant with legal and health and safety codes. Your new design must meet all government requirements, which covers areas like:
Fire alarms and extinguishers
Safe electrical setups
Sufficient working space
Functional and comfortable working environment
Health and hygiene standards
Not only will complying with the necessary rules and regulations keep you out of trouble with the law, but it will also lower the risk of illnesses, injuries and accidents in the workplace.
6. Keep future expansion in mind
If you have space and capacity, be sure to plan with the future growth and expansion of your company in mind. As your business reaches new levels of success, you'll need more equipment, furniture and space to accommodate the expansion.
By planning your new fit out with your business's future growth in mind, you'll avoid needing to relocate and save more money in the long-run.
Next steps
Now that you know how these 6 tips can benefit you when fitting out your office space, it's time to find a contractor that can help you craft and execute a plan of action for your project. We've helped you get this far and we don't plan to stop now.
Contractors.Direct offers a curated database of thoroughly-vetted, quality contractors who can bring your vision to life, on time and on budget. Get in touch with us and we'll be happy to connect you with the right people for the job.

Like what you're reading?
Get fresh monthly tips to start & grow your LLC.