How Much Does A Restaurant Fit Out Cost?
How Much Does A Restaurant Fit Out Cost?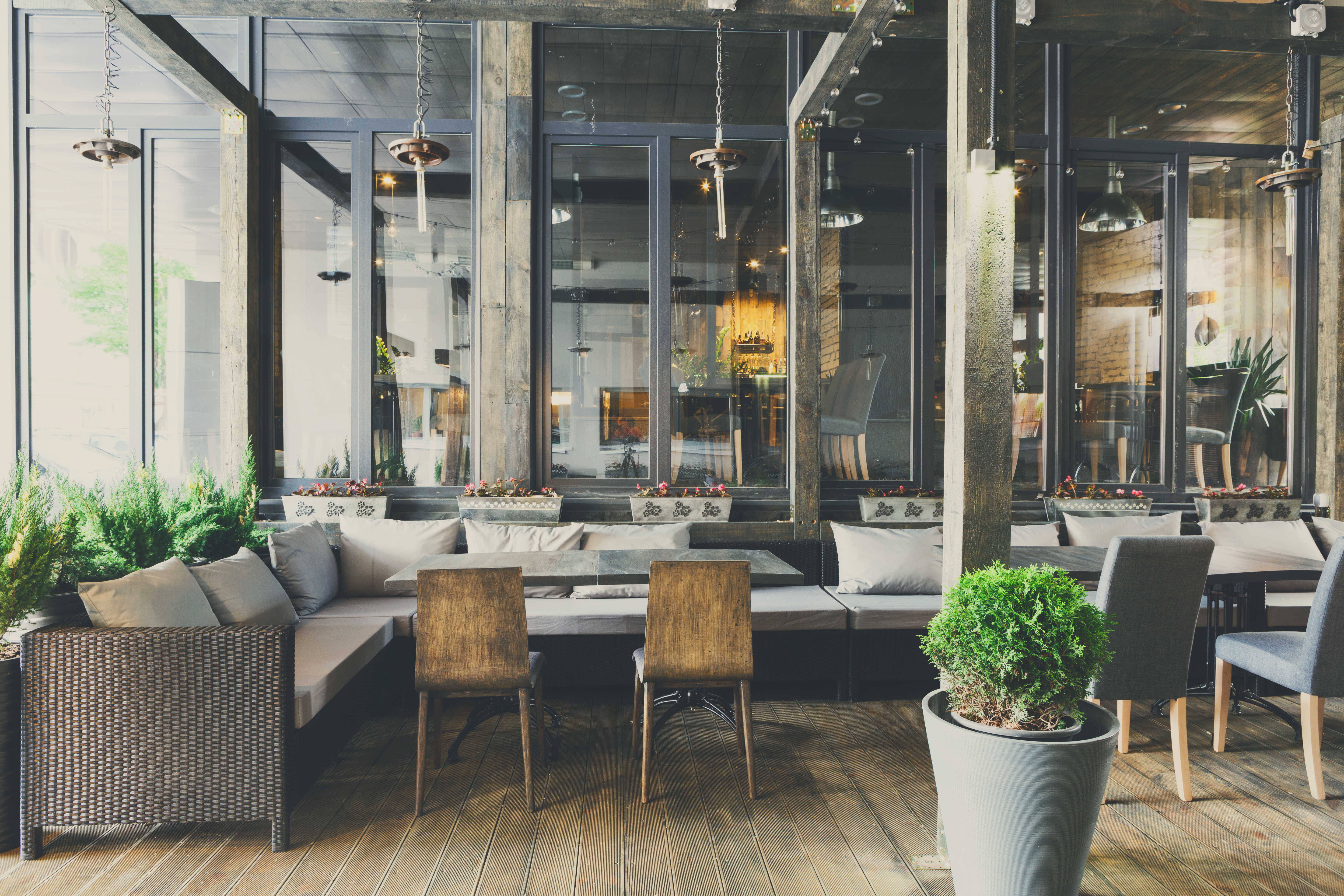 When any restaurateur opens up a new restaurant or plans to refurbish their current eatery, they always have a vision for their business beforehand. But to execute this vision can be quite costly. One of the first questions they'll ask themselves is "how much does a restaurant fit out cost?". Unfortunately, this is near impossible to answer as there are too many factors and variables that can impact the overall cost of a fit out project.
We can't give you an exact figure, but we can provide you with some of the different aspects of the fit out process that will affect your restaurant fit out cost:
What State is the Space In?
Do you only need an interior design makeover or are you starting from nothing more than four concrete walls? The condition of your restaurant space will have a major impact on the overall cost of your fit out. It's simple – the more work that needs to be done on the space, the more expensive your restaurant fit out will be. The most common types of fit outs are:
Shell and Core: Typically, this fit out will require the largest investment as you will be working from empty space with no installations of internal finishes.
Cat-A Fit Out: A Cat-A fit out can vary amongst different developers. However, you will generally be left with a blank canvas ready for interior design. It will be a functional space that includes the essentials like lighting, raised floors, suspended ceilings, toilets, and AC as standard. All you need to do is add space planning, furniture, and a few other finishing touches.
Cat-B Fit Out: A step up from Cat-A, a Cat-B fit out will come standard with all the same things but will also include the design features that are needed for staff and customers to inhabit the space. This could include things like furniture, primary finishes, and décor. The space will already be fitted-out with everything in place and ready for your employees to get to work. This can reduce costs as you will only have to adapt the existing structures to suit your vision.
Turnkey Fit Out: A turnkey project means that all elements of the fit out, from design, to build, will be undertaken by one specialist contractor.
Location of the Restaurant
As every restaurateur knows, the location of your eatery places an important part in your success. A well-placed restaurant in a busy area will see lots of foot traffic and potential customers coming their way. But the location of your restaurant will also affect your fit out cost. If you plan to open your eatery in a high-value area, like a popular mall or in a big city, you can expect to pay much more for you fit out project than someone who is opening up a restaurant in a lower-value area, like a small town.
Size of the Restaurant Space
Most fit out costs is usually calculated on a per square foot basis. The smaller your restaurant space, the less money you'll need to spend on the fit out. Keep in mind that some aspects of your restaurant will be more expensive to work on than others. Kitchens and bathrooms are usually where most of the budget is allocated. If you are planning a more luxurious design in these areas, then it will increase the overall cost dramatically – no matter the size of your restaurant.
The Kitchen
The kitchen is, naturally, the most important part of any restaurant. So, it comes as no shock that the bulk of a restaurant's fit out costs are allocated to the kitchen due to the electrical and gas connections, plumbing and the cost of installing commercial ranges like ovens, plancha grills, walk-in chillers and dish wash sinks. The kitchen area also consists of the back of house and staff areas, usually accounting for 30 to 40% of the physical restaurant space. Therefore, it is understandable that this area of your eatery will most likely require a sizeable part of your budget.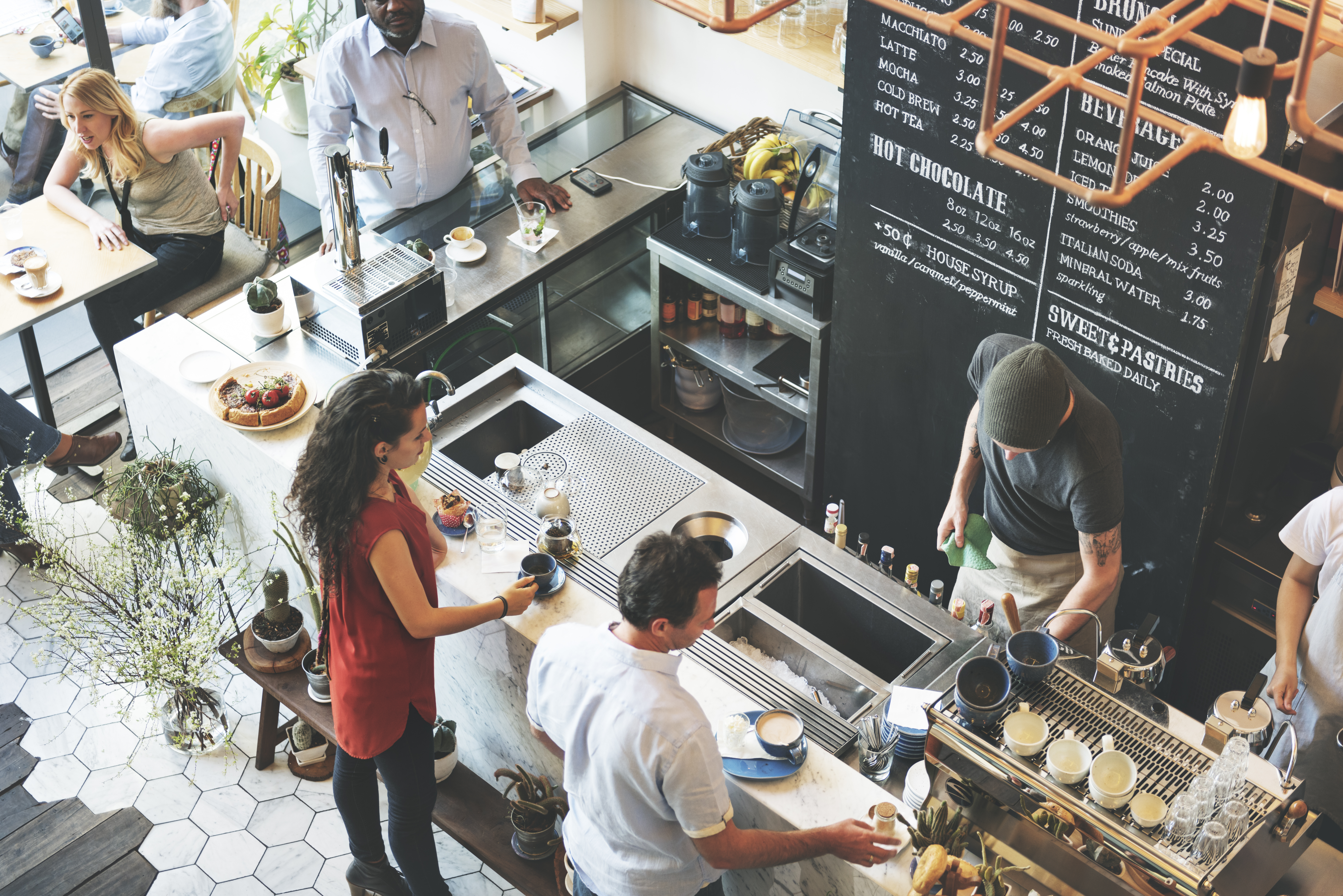 Furniture, Fixtures & Equipment
On average, 30 to 40% of your fit out cost will be attributed to furniture, fixtures and equipment. The look and feel of your restaurant play important roles in the venues appeal to customers. Therefore, interior design is a key factor in your fit out budget, from the type of materials you use to the level of customisation that's required to bring your vision to life. Simply put, the more complex the project is and the more high-end materials you use, the more it will cost at the end of the day. If you plan to install things like custom fixtures, luxury finishes and bespoke furniture, then you need to factor this into your budget beforehand.
It is highly recommended that you allocate a decent amount to lighting. Lighting sets the mood of a restaurant and affects how comfortable a customer feels during their visit. A well-lit space makes all the difference to the overall look and feel of a space. We suggest that approximately 5% to 7% of your fit out budget be dedicated specifically to lighting fixture supply.
The flooring might not be as important as lighting but it is an aspect of the fit out process that could push the cost up unexpectedly. Pay special attention to floor preparation and the flooring itself by keeping in mind the durability, design purpose, price and cost to lay of any product you choose.
Type of Venue
The type of restaurant you're planning to operate will impact the cost of your fit out. The more complex your restaurant is going to be the more equipment and furnishings you will need. Full-service restaurants and bars are generally more expensive to fit out than a takeaway venue of café.
The Timeframe of the Project
The quicker you need your project completed, the more money it is going to cost. If you need a fast turnaround with your restaurant space fit for occupation yesterday, then you need to be prepared to spend the extra money that's required to make it happen. These extra charges could include paying larger teams to work extra hours or choosing airfreight instead of the cheaper sea freight. Having a longer timeframe will not only reduce your cost but will allow you to discuss and manage changes with your project manager.
Experience of the Contractor
It's important to have an experienced and reliable contractor who can deliver your project on time and on budget. Your space needs to comply with relevant legislation and regulations and employing an expert shopfitter will ensure that this happens. And this is important for any industry, from corporate to retail. But it is particularly important for restaurants as they are scrutinized from top to bottom. Without expert assistance, it can be easy to overlook the features necessary to ensure compliance with health and safety regulations, building regulations, zoning regulations and restaurant-specific guidance.
But how do you find the right restaurant fit out specialist for you?
Contractors.Direct can connect you with quality contractors who have been thoroughly vetted to ensure that they can bring your fit out a vision to life. When using our services, you will be provided with a Project Manager who will guarantee that your project is delivered on time and on budget – with not one extra penny spent.
If you'd like to find out how much your project could cost, take a look at our fit out calculator or get in touch with us here.

Like what you're reading?
Get fresh monthly tips to start & grow your LLC.