Everything You Need to Know About Renting an Office in Dubai
Everything You Need to Know About Renting an Office in Dubai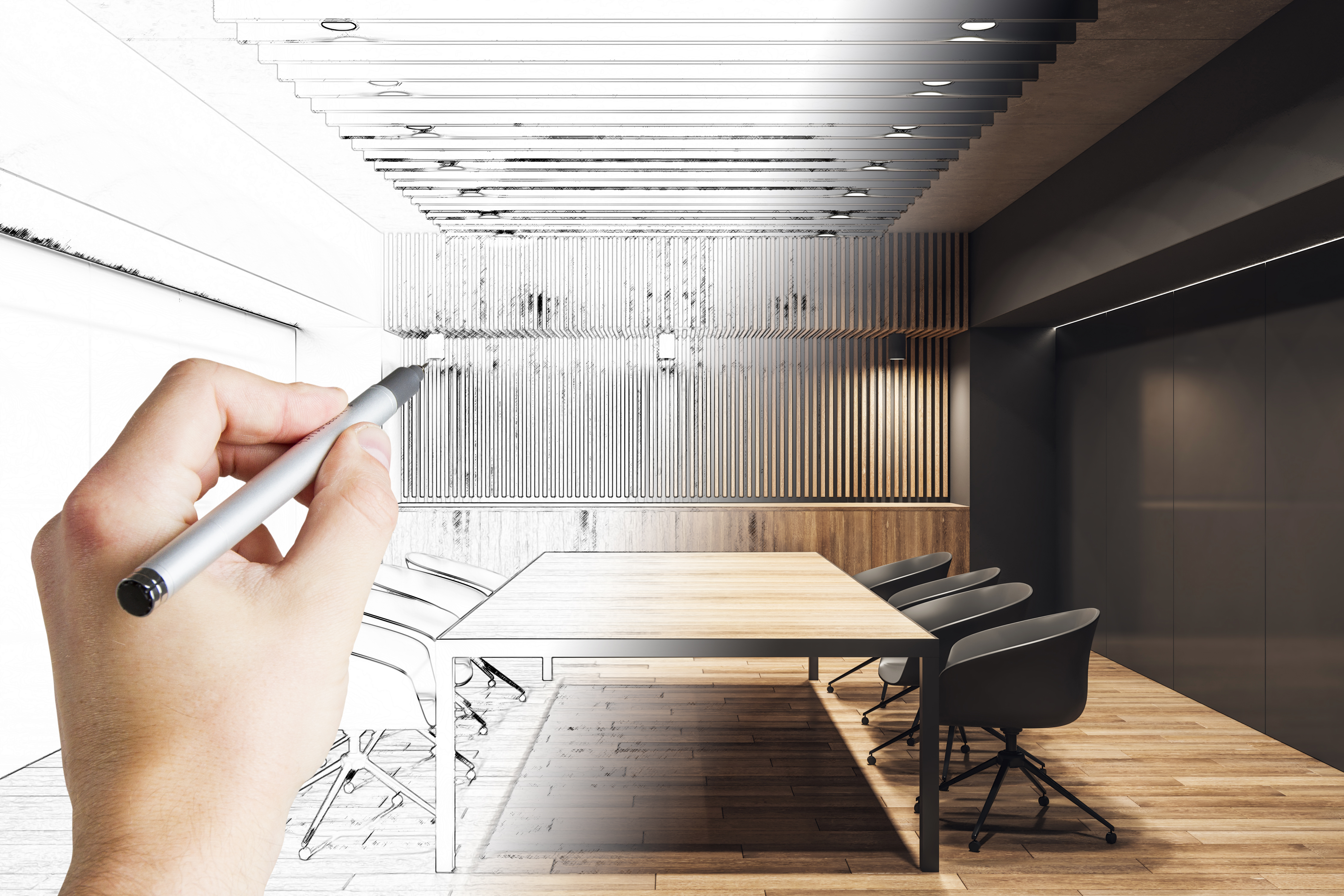 Dubai has long-established itself as one of the best places in the world to start a business. The UAE emirate has a thriving commerce and retail industry, as well as a well-connected transport system, low-tax business deals and a stable financial sector which makes it the perfect environment to foster a successful business, whether new or existing.
One of the aspects to ensure you achieve success with your company is to find the right premises from which to set up and run your business operations. Fortunately, Dubai is filled with a wide variety of commercial properties and boasts some of the most well-developed corporate facilities in the world.
And now that commercial landlords across Dubai and the UAE are offering more flexible rent schedules as a result of the effects of the COVID-19 global pandemic, there's never been a better time to lease an office in the emirate.
In this article, we explore everything you need to know about office rent financing in Dubai.
What to do before leasing commercial property
Before you start your search for the perfect workplace in the emirate, here are a few things you need to keep in mind:
1. Do you qualify to rent commercial space in Dubai?
To be eligible to rent commercial property, you need to have a valid trade license in Dubai. If planning to set up a business located onshore, the Dubai Economic Department is responsible for issuing these licenses.
Business owners who set up an office in a free zone will be issued a license by the respective free zone authorities, such as Dubai Silicon Oasis (DSO), Dubai Multi Commodities Centre (DMCC) and others.
Getting a trade license also helps you narrow down the ideal location for the specific commercial property type you're seeking in Dubai.
2. Finding the right location for your business
Based on your license, you need to identify the commercial areas around the city that are best suited to your business. For example, if you possess a TECOM free zone license, you need to have your commercial workspace in the same area.
Other factors that need to be considered are:
Is it viable to run your business efficiently and successfully from the location of your choice?

Is the area accessible to your company's target customers so that your business can generate enough footfall if your space accommodates walk-ins?

Availability of adequate parking spaces for the number of employees you have, as well as customers (if applicable).
This is by no means an exhaustive list of aspects to keep in mind when searching for the perfect office location, but it's a good starting point. Remember, research plays an important part in deciding where to rent a commercial space.
3. Employee visas
Dubai is well-known for being an expat-friendly city, with foreign nationals from all over the world flocking to the UAE emirate to benefit from the endless business opportunities available. As such, many companies based in the city will hire highly qualified individuals from other countries to fly over and work in Dubai.
Companies can offer visas to foreign workers based on their expertise. However, this privilege is restricted by your company's office type and space. The rules are:
Up to three (3) visas for a company operating in a flexi-desk or shared office.

Up to five (5) visas are allowed for a company operating in a serviced office.

A company operating in a physical space can apply for visas based on their office covered area. One (1) visa can be applied for every eight square metres.
4. Seek out professional advice when looking for commercial spaces
We strongly advise consulting a real estate agent when searching for an office to rent. They can give you professional and accurate advice when viewing properties, and their knowledge of the average asking price, market trends and other valuable information puts them in a better position to negotiate on your behalf and get you the best deal.
5. Have all your paperwork in order
You must have all the necessary documentation in place. Including, but not limited to:
Proof of business ownership

The status of the premises

Compliance of the premises with the existing plans

The necessary permits to use the premises
All real estate transactions in Dubai, including commercial rentals, are regulated by Ejari – a government-run program that regulates all tenancy contracts in the city – so it's vital to make sure all contractual terms and conditions are duly mentioned in the contract to avoid any disputes later on.
This is particularly important if you plan to make any modifications or carry out a fit out project in the space – make sure it's mentioned in the contract.
6. Keep to your budget
Sticking to your budget is important when renting a commercial property in Dubai. Besides the rent, you need to consider the amount of the security deposit and any other extra costs associated with the property before making a decision.
7. Types of Lease Agreements
Gross lease: The tenant must pay a pre-decided monthly rent, and the landlord is responsible for other expenses like insurance, taxes and maintenance.

Land lease: The tenant pays for the piece of land to construct a building to conduct business. At the end of the lease, the landlord gets possession of the land and the building.

Triple net lease: The tenant is responsible for taxes, insurance and maintenance work, along with the rent.

Modified net lease: All expenses are shared between the tenant and the landlord. This is the most commonly used method when renting commercial property in Dubai.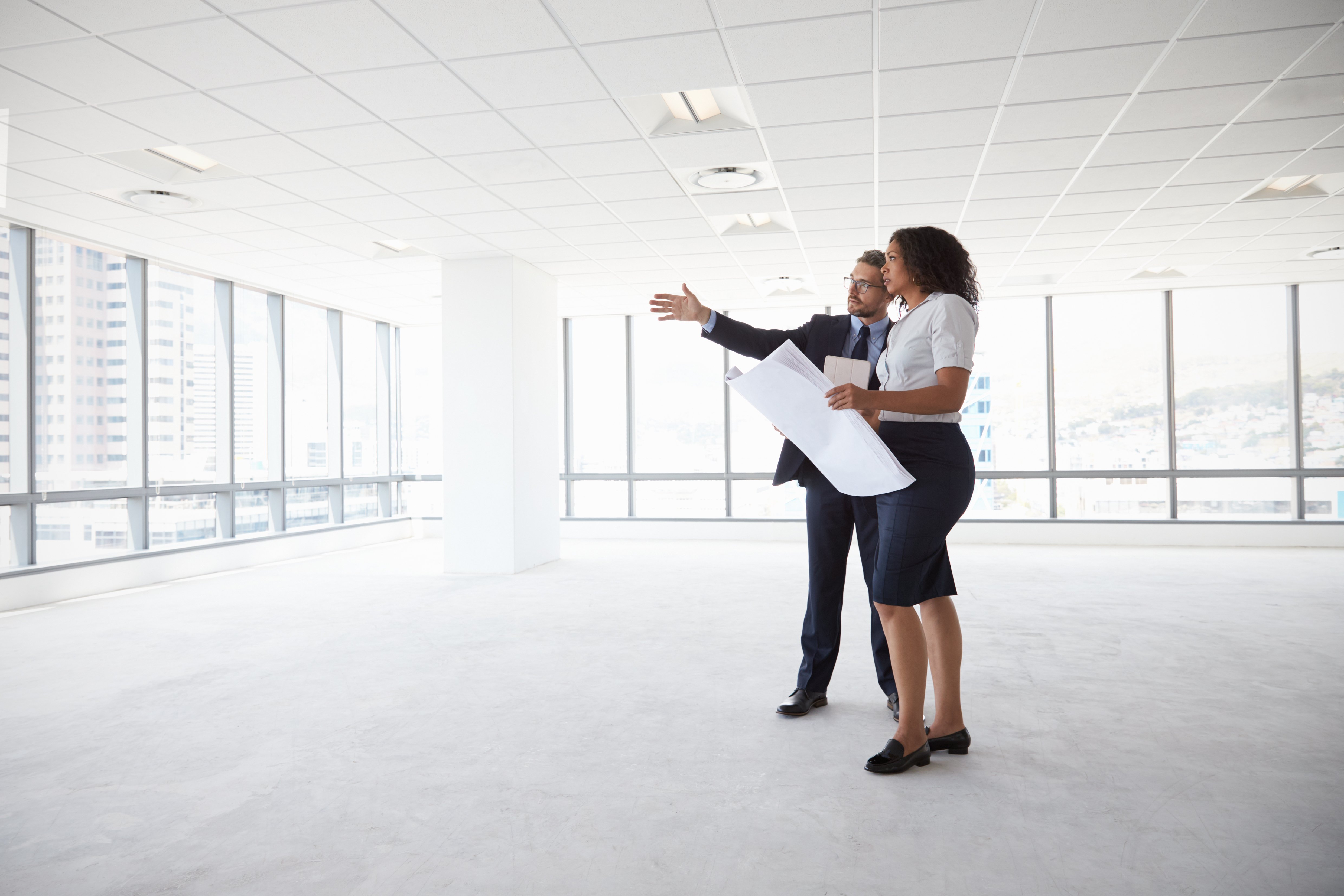 What to after leasing commercial property
1. Get your affairs in order after signing the lease
Once you have signed the lease for your new office, you need to:
Get an electricity and water connection from the Dubai Electricity and Water Authority (DEWA).

Get insurance against damage of property to ensure business continuity.

Arrange for a professional contractor to come in and fit out the space. If you need help finding an office fit out specialist in Dubai, Contractors.Direct's contractor portal is the perfect solution to shortlisting reliable, trustworthy and competent candidates.
2. Fitting out the office interior
The look and feel of your office will end up playing a large role in your business operations. The space needs to be functional and aesthetically pleasing, as well as being an accurate reflection of your company's brand.
A good fit out maximises employee productivity, happiness and wellbeing, which in turn increases your bottom line. It can also attract new and retain existing customers or clients for more business.
But before undertaking any fit out projects, you need to ensure that there is a clause in your rental contract that allows for it and that your landlord has agreed to.
If the clause is in place, then you need to obtain a Non-Objection Certificate (NOC) from:
The landlord

The building manager/developer

Dubai Municipality or Free Zone Authority
You can only make changes to the interior of your office space once you've got the relevant NOCs for your desired alterations.
Office rent financing in Dubai
Landlords in Dubai, especially those in the commercial property market, prefer rental payments to be made through cheques, regardless of the property type you're leasing. Cheques can be issued from the owner's personal account or the company's bank account.
Most landlords in Dubai ask for an upfront payment of rent with a single cheque – meaning, you'll need to pay the entire year's rent in one go. Naturally, this method of payment is not always feasible for business owners as it puts a huge dent in cash flow and capital. That being said, some landlords accept multiple cheques as payment – usually broken down into two, four or sometimes even six cheques, paid over the year.
However, there is currently an oversupply of commercial properties in Dubai's real estate market – meaning that landlords are struggling to get new tenants and retain existing ones. This combined with the COVID-19 pandemic's negative impact on the economy has prompted commercial landlords in the UAE to offer more flexible rent schedules in an attempt to retain tenants and a steady income.
In short, this means that instead of the tight, rigid single block leasehold payments commonly found in the commercial real estate sector, an easy-pay rent schedule will be adopted to benefit both tenant and landlord. Business owners can now pay 12 monthly rental instalments instead of one- or two-time annual rent cheques.
Naturally, this more flexible rental agreement has been celebrated by every business owner in the UAE, as it allows them to benefit from better or increase cash flow that can be used in other aspects of the business – like upgrading an office fit out for increased productivity, better functionality and a more updated look.
More importantly, it allows companies access to prime property around the UAE. Location is everything in the business world. But the better the property, the more rent you'll have to pay – which has hindered many businesses from being able to occupy spaces in enviable locations around Dubai.
Now that companies no longer have to make one large payment upfront for rent, they can afford bigger and better offices in the emirate.
How can Contractors.Direct assist you?
When you finally find the perfect office to rent and want to upgrade and optimise the interior to meet the wants and needs of your business, you'll need the services of a fit out specialist to help you out.
This is where we come in.
Contractors.Direct offers a curated database of thoroughly vetted, quality contractors, interior designers and interior architects who can bring your vision to life, on time and on budget. Get in touch with us and we'll be happy to connect you with the right people for the job.

Like what you're reading?
Get fresh monthly tips to start & grow your LLC.