10 Fit Out & Interior Design Trends to Use When Upgrading Your Gym
10 Fit Out & Interior Design Trends to Use When Upgrading Your Gym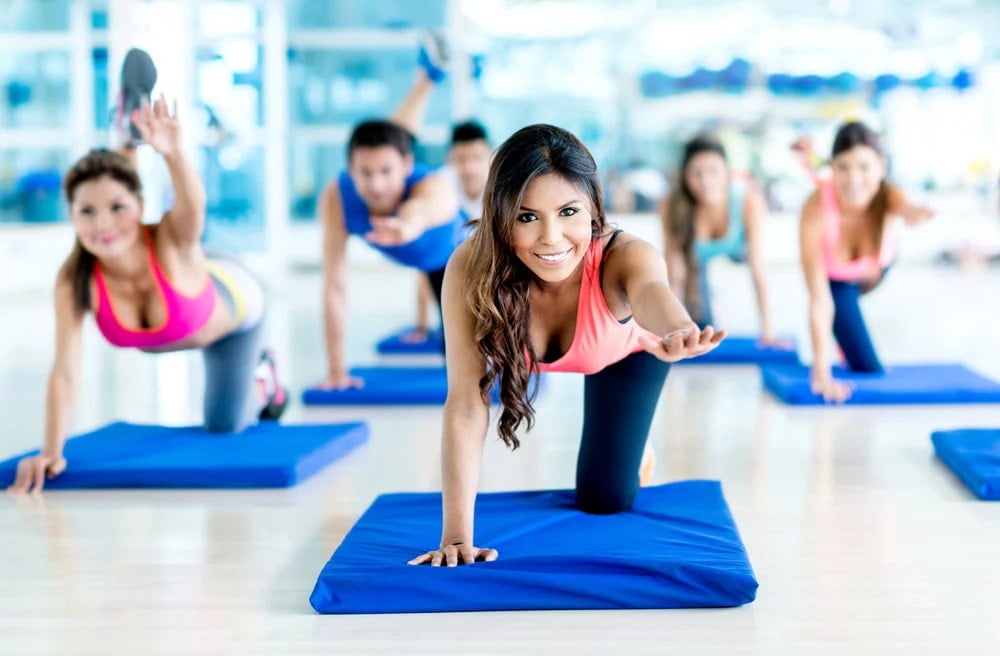 COVID-19-related restrictions and regulations are finally easing up or, in some cases, being removed altogether. Now that the world is returning to some sort of normalcy, businesses across all industries are looking forward to opening back up and operating fully, as well as welcoming back customers.
This is particularly true for those in the health and fitness sector. Gyms were one of the hardest-hit businesses during the pandemic, as they were completely shut down for months on end. It is now more than 2 years later since the world first went into lockdown, and gyms are finally able to properly recover from the knock they took.
However, gym owners have a lot of ground to make up. As we said, it's been over 2 years and a lot has changed during that time. For instance, home workouts have become the new norm, while more and more people are converting garage space or an extra room into fully functional home gyms.
There's more competition than ever before, and gyms have to outshine any and all alternative solutions to ensure that they keep customers coming back for more. So, how can business owners achieve this? Well, they can start by upgrading their gyms with these fit out and interior design trends.
1.

Pay careful attention to your layout, floor plan and space zoning

Space arrangement is one of the most important aspects when designing a gym. This is because the space will require lots of equipment of varying sizes that need to be arranged in a way that is functional, aesthetically pleasing and allows for safe social distancing.

Furthermore, each space and its users within a gym will have unique needs. Therefore, each design scheme needs to provide the best possible environment that is functional, safe and comfortable. These dedicated spaces include locker rooms, bathrooms, shower rooms, sauna, reception, studio rooms for classes and more.

Put simply, whether your gym is small or has copious amounts of space, you'll need good space planning either way. And at the very least, your facility needs to be capable of comfortably hosting numerous workouts and accommodating adequate training equipment and storage.

Lastly, you'll want to aim for a pleasant and non-intimidating spacious layout plan that places a strong focus on design and zone. This will go a long way in boosting your gym's appeal towards the target demographic. Consider incorporating high ceilings, ample circulation and subtle switches from a dense to an open area to ensure flexibility within the indoor environment – this will help prevent the boxed-in, claustrophobic feeling.
2.

Choose your colours and décor wisely

If you've read any of our previous blogs, you'll know how important colour is in interior design. Colour psychology plays an important role in creating an impressive and dynamic setting. This is because it directly influences the mood of guests. For instance, consider using fresh, energising hues in high adrenalin zones, and more subtle tones to create a calm and tranquil environment in spaces dedicated to holistic workouts, such as Yoga.
Cooling colours: Create a cooling effect in certain spaces with colours like blue and ocean green. They trick the mind to have a cool sense and combat overhearing during workouts. Furthermore, they can motivate gym members to achieve a difficult fitness goal.


Passionate colours: Vibrant colours like red and orange stimulate clients to power through high-energy and intense workouts, like cardio exercises. Bright hues increase the heart rate, stimulate thoughts and increase feelings of cheerfulness and enthusiasm.


Trusted colours: These refer to simple and neutral colours like off-white and beige. These are essential for yoga and meditation rooms to aid a pleasant and calming experience. The soothing neutral hues also make the space brighter, open and airier.
3.

Pick a suitable flooring solution

There is nearly an endless number of flooring solutions for gyms that are available in a wide range of textures and functionality. From rubber floor tiles to hardwood gym flooring, the sky is the limit.

Aim to choose a strong, durable surface that can support the various areas of the gym, as well as the different types of equipment in each zone.
4.

Bring the outside inside

Biophilic designs are becoming a staple in every industry, from corporate offices to restaurants and retail stores, and gyms are no exception. Whether it's adding a few indoor plants, building with natural materials or incorporating bigger windows to maximise the amount of natural light, biophilic designs improve the quality of the indoor environment, as well as harness the restorative, energising properties of mother nature that help boost our physical health and emotional state of mind.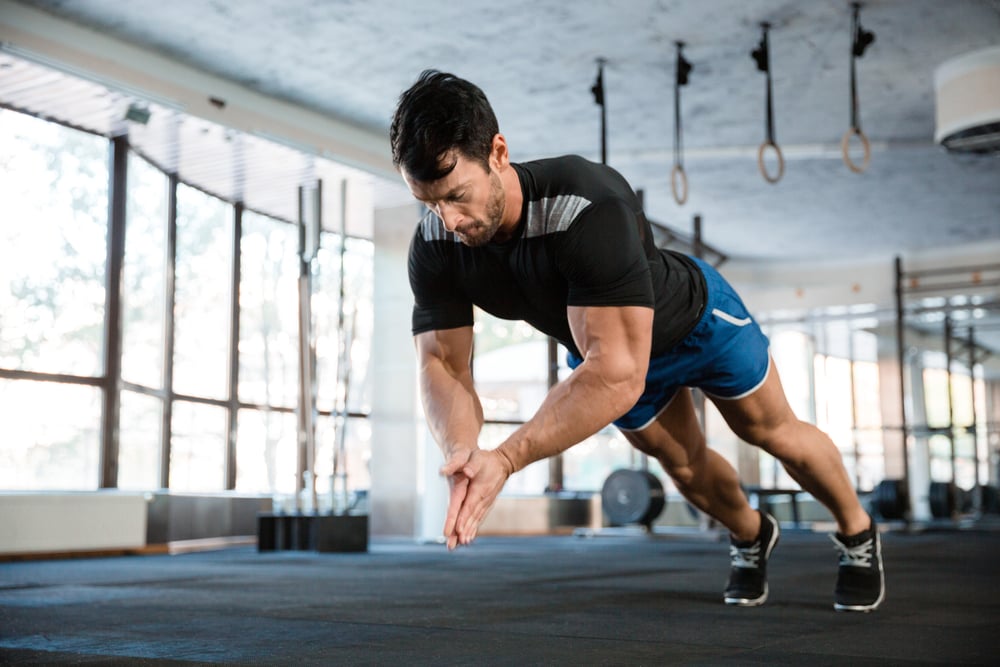 5.

Lighting and ambience are key

The lighting and ambience of your gym ultimately set the tone for a member's workout, as well as amplify the overall design and brand aesthetic. It is highly suggested that you try to incorporate as much natural light as possible to ensure that "feel good" ambience. If this is difficult to execute, there are lighting solutions on the market that replicates the same rejuvenating feel of natural light.
6.

Make sure your gym design creates a good atmosphere

At the end of the day, your gym design needs to be compatible with the end-user. Aim to create a space that offers a look and feel that would encourage a patron to linger well beyond the standard 30-minute fitness sessions. This means converting the indoor environment of your gym into an inclusive fitness haven that evokes health, relaxation and the feeling of being grounded.
7.

Incorporate multi-purpose spaces and equipment

Spurred on by the rising popularity of functional strength training, more and more gyms are adopting multi-purpose spaces and equipment that comfortably accommodates these resistance-based exercises. This is because functional strength training requires open, flexible spaces that aren't available in traditional gym layouts.
8.

Design around immersive group training

At-home workouts and home gyms allowed people to maintain their health and fitness at the height of the pandemic. However, there's one major reason why so many individuals are flocking back to the gym now that businesses can be fully operational again – and that's the basic human need for companionship.

Working out alone can become lonely and monotonous. The gym is a community of like-minded individuals who can work out together and motivate each other to reach their fitness goals.

This explains why the popularity of immersive group training has spiked over the last few years. Gyms are now having to invest in more studio rooms to accommodate group classes, rather than purchasing more machines and equipment.
9. Put extra effort into the locker rooms
The locker room is the last point of contact before leaving the gym after a workout session. This is why gyms are now tapping into the psychology of great design and specifically incorporating these concepts within their locker room designs.
But why are they doing this?
For many gym users, working out is not inherently satisfying until it is properly over. A great locker room design then acts as a reward for members for their hard work. Therefore, you'll want to pay special attention to your guests' final moments in your facility by upgrading your locker room with great amenities, a posh atmosphere, luxury toiletries, infused towels, and any other touches that will send members off with a smile on their face.
10.

Interactive tech is the future

The future is now – and nothing emphasises that more than the introduction of interactive tech in fitness facilities. Gone are the days when a punching bag, dumbbells and exercise machinery are the only resources we have to reach peak health and fitness.

Today, the advancement of health science, digital technology and user experience design has placed gyms in a very unique position. These facilities now have a wide variety of interactive, ergonomic and customisable technologies available at their fingertips, providing a lot of resources to innovate their spaces.
How can Contractors.Direct help?
If you're planning to keep your gym on-trend in 2022 by incorporating one of the above fit out and interior design concepts, then you'll need the help of a professional interior designer and fit out contractor who possesses the necessary skills and experience to deliver high-quality work.
Fortunately, you've come to the right place.
Contractors.Direct offers a curated database of thoroughly vetted, quality contractors, interior designers and interior architects who can bring your vision to life, on time and on budget. Get in touch with us and we'll be happy to connect you with the right people for the job.

Like what you're reading?
Get fresh monthly tips to start & grow your LLC.