Hotel Fit Out & Interior Design Trends to Look Out for in 2022
Hotel Fit Out & Interior Design Trends to Look Out for in 2022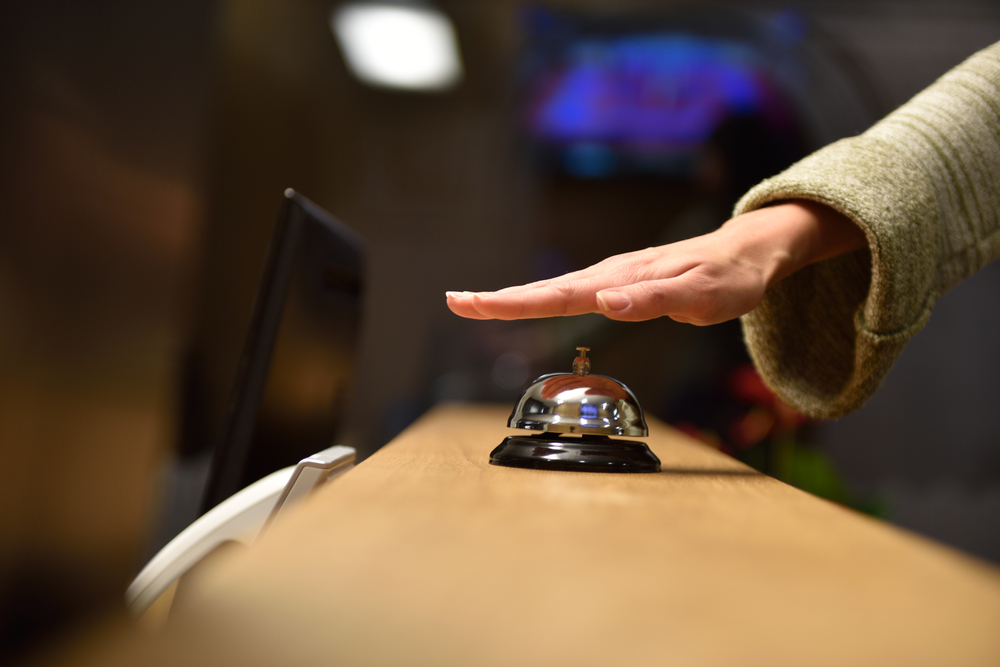 Now with international travel all but fully back in swing since COVID-19 first reared its ugly head in early 2020, hotels all across Dubai are looking forward to welcoming back visitors from all over the globe in pre-pandemic numbers.
However, a lot has changed since social distancing measures and lockdowns were first introduced nearly 2 years ago. So many new, innovative trends and design concepts have come into fashion and gone out of style during this period.
And if hotels are hoping to outdo their competitors and take advantage of the travel-starved tourists that are bound to flood Dubai over the next 12 months, then they'll need to take things to the next level.
Here is the top hotel fit out and interior design trends that hospitality business owners should consider implementing in 2022 for the greatest chance at success.
1. Tech-savvy hotels are now essential
From robot staff and incorporating the Internet of Things (IoT) into the property to QR codes, mobile apps and AI and Automation digital tools, technology has become an essential part of the hotel experience.
The digitalisation of the hospitality industry, of course, began long before the onset of COVID-19, with the pandemic only speeding up the process of introducing touchless and smart tech into the hotel space, and is unlikely to slow down any time soon.
Technology is the future – and if you have not begun to implement these contactless, smart solutions in your hotel yet, we suggest that you start as soon as possible to improve the safety of your guests as well as their overall experience during their stay.
2. Sustainability is still top of mind
More than just a mere flash-in-the-pan trend, sustainability and eco-friendly designs have become the new normal and are now expected by the eco-conscious guest. In short, it is no longer an option to implement sustainable designs throughout your hotel, but a necessity.
This is further exacerbated by COP26 and the increasing urgency of the climate crisis. Businesses in every sector of every industry need to do their part in reducing their carbon footprint in support of the conference's net-zero goals.
Naturally, this issue is being taken to heart by the modern consumer, with Booking.com's 2021 Sustainable Travel Report finding that travellers are more committed than ever before to travelling sustainably. In fact, 81% of participants said that they want to stay in sustainable accommodation in 2022.
So, if you want to help save the earth and increase your bottom line in the process, then adopting a more sustainable fit out and interior design plan is the way to go.
3. Hard-working, multifunctional guest rooms
As a result of the pandemic, communal spaces in hotels are no longer a preferred option by guests. This is has led to many travel accommodations redesigning guest rooms to be flexible spaces.
In the same way our homes became an office, gym, leisure space and everything in between during the height of the pandemic, so are hotel suites. Now, visitors can relax, work and build up a sweat all in one place without mingling with other guests. And in a time where remote work and business trips are at an all-time high, multifunctional hotel rooms cannot have come at a better time.
4. Cater to 'bleisure' travellers
Why work at home when you can work in paradise instead?
Following on from our last point, the sharp rise in remote work has created a new segment of 'bleisure' travellers for hotels to cater to. This, of course, refers to visitors who are using their newfound workplace flexibility to their advantage by taking an extended vacation that blends work, exploration and leisure.
Consider adding designs that are experiential and deepens connections to the location and its underlying character to resonate with guests looking to spend more time in destinations.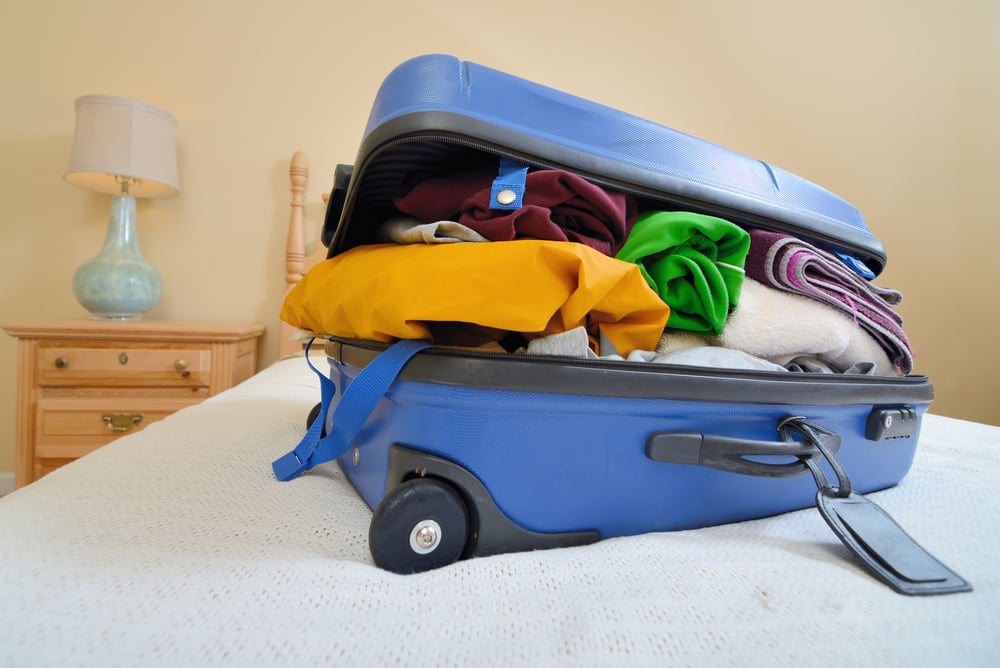 5. Wallpaper is back in style
A trend that comes and goes, it was only a matter of time before wallpaper made its way back in style. As one of the most transformative tools in an interior designer's toolkit, it's no surprise that an explosion of wallpaper is one of the key trends in the hospitality industry for 2022.
Modern guests want to be immersed in vibrant spaces. And no, this doesn't mean it has to be bold, colourful patterns – soft, monochromatic designs utilising similar shades and tones, but in different patterns are the more ideal way to go.
6. Limewash is no longer emerging
The limewash paint trend is no longer an emerging trend that began popping up in 2021 – it is now fully emerged and set to take over 2022. Adding layers of textural interest to walls, a limewash finish provides more 'storytelling' than simple, crisp paint.
Consider playing around with two-tone lime shades and ombre effects in your hotel interior design. Hang crisp art and mirrors on top of the limewash wall to add a sharp, tailored touch.
7. Reduce the impact of black screens
Living in a tech-savvy world means that everywhere you look, there's sure to be a screen close by. This is especially true in hotels, from the lobby and restaurants to the suites, guests are surrounded by big screens throughout their hotel experience.
Instead of following suit, take the opportunity to reduce the audio and visual noise in gathering spaces to provide a respite for guests. Aim for fewer TVs and more zones that foster authentic, organic human interaction – with social distancing measures in place, of course.
This can be anything from a fireplace to gather around or a quiet nook that offers the perfect setting to enjoy a cup of coffee and people watch. Whatever you decide, make sure your design is welcoming, inclusive and brings people together while inspiring them to smile at their neighbours.
8. Find the perfect light
Another trend that's unlikely to disappear anytime soon is maximising the amount of natural light throughout your hotel. Not only does it lend a brighter, lighter airier feeling to the space, but it is also known to boost the mood and wellbeing of guests.
Consider as many floor-to-ceiling windows as possible in west-facing spaces to harness natural light as your main light source during the day.
9. A focus on wellness
Over the last few years, individuals have become more in tune with their overall mental and physical wellness. They want to stay in environments that cater to their well-being and nurture their users.
Prioritise everything, from the indoor air quality, access to the outdoors and natural light to optimal thermal comfort and designated areas for fitness and rejuvenation. Every space that you design needs to be refreshing and energising, both physically and mentally.
10. Create a unique brand experience
Lastly, you'll want to reinvent your space to showcase unique brand experiences that set you apart from your competitors. Whether it's your design, layout or fit out, you need to provide your visitors with a cool, experiential hotel stay and novelty factor that garners interest from future travellers to Dubai.
How can Contractors.Direct help?
If you're planning to keep your hotel on-trend in 2022 by incorporating one of the above fit out concepts, then you'll need the help of a professional interior designer and fit out contractor who possesses the necessary skills and experience to deliver high-quality work.
Fortunately, you've come to the right place.
Contractors.Direct offers a curated database of thoroughly vetted, quality contractors, interior designers and interior architects who can bring your vision to life, on time and on budget. Get in touch with us and we'll be happy to connect you with the right people for the job.

Like what you're reading?
Get fresh monthly tips to start & grow your LLC.