How Important is Décor & Interior Design to the Success of a Restaurant?
How Important is Décor & Interior Design to the Success of a Restaurant?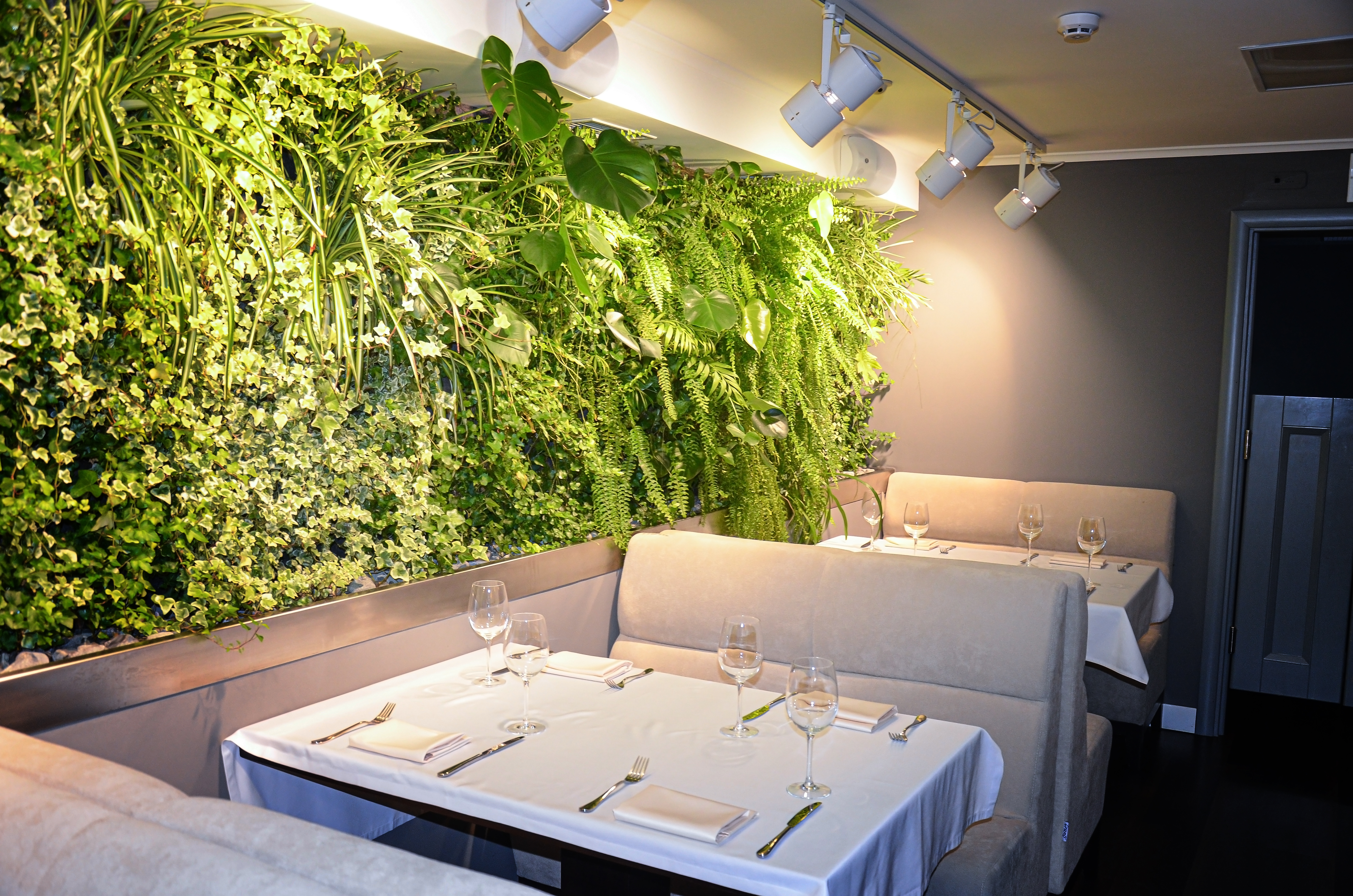 Most, if not all, restaurateurs are aware of the vital role that the restaurant's interior design plays in the success of their business. Not only is it crucial to the branding of your restaurant, but it's also the first thing your customer's see when they walk through the door. Your interior design will dictate whether diners view the space as a worthy place to stay and eat.
In addition, the different elements of interior design work together to influence a customer's experience and psychology. If done well, your customers will have a good first impression and are likely to return and recommend your restaurant to others. But if not executed well, you could find yourself with a disaster on your hands. Therefore, the importance of interior design cannot be understated.
In this article, we discuss how important décor and interior design is to the success of a restaurant.
Top 5 reasons décor and interior design are important
It's crucial to the branding strategy

You don't only eat with your mouth, but with your eyes too. The way a restaurant looks and feels will have an impact on how customers perceive and experience your business. If you don't have a strong or appealing restaurant concept, your diners might not consider your establishment worth eating at. 8 Signs your restaurant needs interior makeover.

The Instagram appeal

In a modern world ruled by social media, interior design is your restaurant's secret weapon. Nowadays, almost everyone snaps pictures of the restaurants they visit and the meal they've ordered to post on Instagram for all of their followers to see – that's a lot of new people that could be enticed to visit you too.

Therefore, having an Instagrammable aesthetic interior design and décor is a good investment and can help maximise your reach to potential customers by word-of-mouth marketing.
Mood lighting keeps diners happy

If someone is failing to see how interior design plays a big role in their restaurant's success, then it's fair to assume that their establishment has a shabby or overly bright interior.

It's not enough to install a few lights – or too many in some cases – around your restaurant. You need to fine-tune your atmosphere and mood lighting.

For example, if you're a predominantly dinner-focused restaurant, then you might want to invest in candles or a lighting system that can be dimmed as the evening progresses. Or if you're open for breakfast and lunch, you could try to maximise the amount of natural light in the space to add to that Instagrammable aesthetic.

Another aspect of marketing

A good interior design means a marketable interior design. People love experiencing new and unique things. If there's something about your restaurant's interior design that sets it apart from your competitors, be sure to let your target audience and potential customers know by marketing your interior design on your social media pages and website. You'd be surprised at how many diners will come knocking at your door as a result.

Impacts customer psychology

The most important reason is that a restaurant's interior design has an impact on customer psychology. Scientific studies conducted on the topic have shown that you can influence your customers to order more, eat fast, drink more, leave quicker and other actions, all by incorporating certain elements and ideas into your restaurant's décor.

While we're on the topic of customer psychology, it's important to know how the primary elements of interior design in restaurants can impact those dining at your establishment.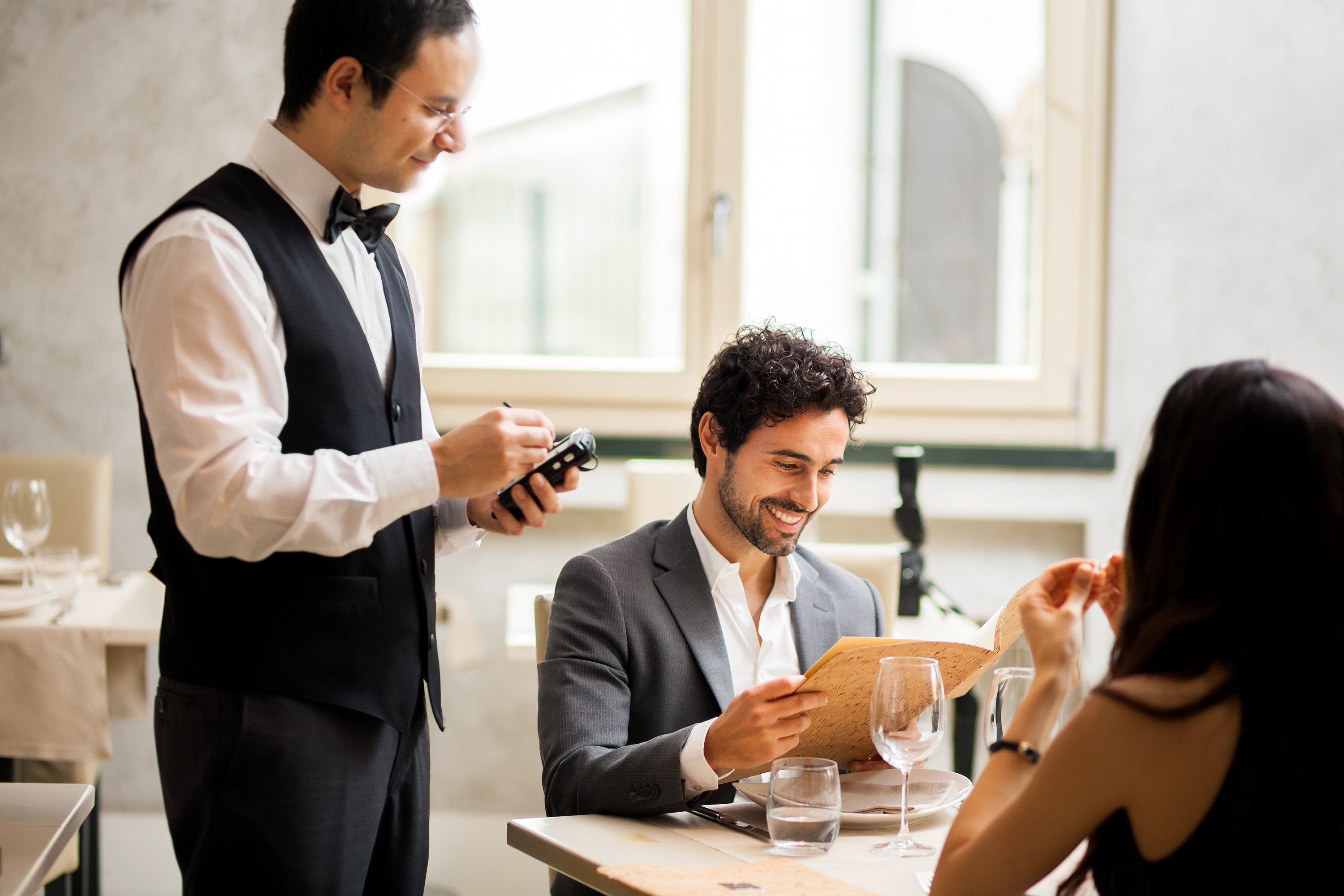 How the different elements of interior design influence customers
Architecture and design
The most essential aspects of any interior design project are architecture and design. The layout, space planning and floorplan you choose will dictate the look and feel of your restaurant, as well as have a major influence on the customer experience.
Be sure there is ample space between tables, enough room for staff to walk through and that all amenities, like the kitchen and bathrooms, are in convenient locations. A functional space will ensure that the customer and staff experience is an enjoyable one.
Lighting
Earlier in the article, we discussed the importance of mood lighting in a restaurant. Everything about your interior design could be perfect, but if the lighting isn't great, it could kill the atmosphere and aesthetic completely.
There are three types of lighting: ambient, task and accent lighting.
Ambient lighting defines the overall look and feel of your restaurant.
Task lighting is strategically placed lights specifically used for performing tasks, like reading a menu.
Accent lights are used for an extra aesthetic touch that is mainly used for decorative purposes.
Seating
You might be surprised to learn that the type of seats you pick for your interior design can impact your customer's psychology and experience. The seating you choose for your restaurant should be functional, aesthetic and serve a purpose. For example, quick-service restaurants like McDonald's have comfortable seats, but not enough to sit on for a long period, prompting them to eat faster and leave quicker. However, fine dining establishments that want their customers to stay longer and order more, would have seating more along the lines of cushioned seats, recliners and heavy sofas for a more comfortable, relaxed setting.
Colours
There has been a lot of research conducted on how colour schemes impact human psyche. From corporate offices to your very own home, colour plays an important role. Different colours trigger different emotions and set different moods.
Make sure to do your research on the effects of each colour and choose a scheme that aids the goals of your restaurant, not hinders it.
Aroma
Not many people are aware that scent marketing is a thing. Yes, it's very real and very effective. When you walk by certain cafes or restaurants, like Starbucks or Pizza Hut, your attention is grabbed by the overwhelming aroma wafting out of the store and you can't help but walk in.
The right scent can increase your food sales by 300%, so make sure that you include it in the interior design plan for your restaurant.
Music
The last major element you should incorporate into your interior design plan is acoustics. Music plays a vital role in setting the mood and greatly impacts the customer experience. Be sure to choose acoustics that matches the atmosphere and style of your restaurant and keep it at an appropriate volume that's not too soft, but not too loud either.
If you would like a more in-depth discussion on the main elements and how they impact customer psychology and experience, our blog "6 Elements of Restaurant Interior Design & How They Influence Customers" covers the topic in more detail.
Next steps
Now that you have a good idea of what to keep in mind when it comes to the interior design portion of your restaurant fit out, you'll need someone to help you craft and execute your project. We've helped you get this far and we don't plan to stop now.
Contractors.Direct offers a curated database of thoroughly-vetted, quality contractors who can bring your vision to life, on time and on budget. Get in touch with us and we'll be happy to connect you with the right people for the job.

Like what you're reading?
Get fresh monthly tips to start & grow your LLC.