How Much Does A Warehouse Fitout Cost?
How Much Does A Warehouse Fitout Cost?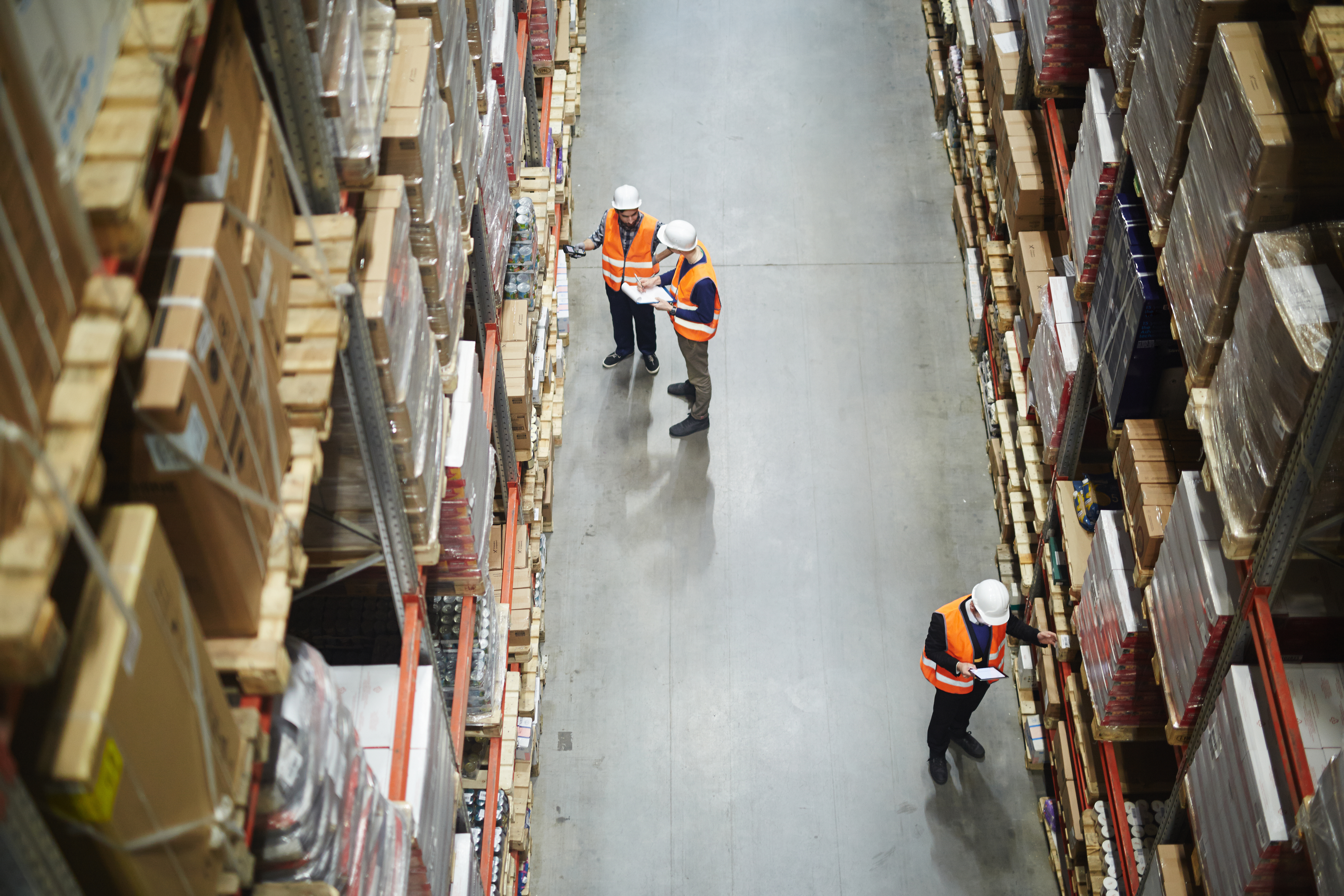 The fit out process, whether it be an office, residential or retail space, differs from project to project – and with it, so does the cost. Various factors and requirements influence the final figures, making it nearly impossible to provide anyone average figure. This is particularly true when it comes to warehouse fit outs.
At first glance, it might seem like all warehouses consist of similar spaces, equipment, and layouts, and therefore should have a rough average estimate for fitouts. But preparing a warehouse for occupation is more complex than one might think and the one-size-fits-all approach just won't cut it.
We might not be able to give you an accurate answer to the question "how much does a warehouse fit out cost?", but we can give a few things to look out for when drawing up your budget:
What Needs to Be Done?
Not every warehouse will need to start from scratch with its fit out process. Some projects will be purely cosmetic, while others will require a bit more work, like structural changes. Therefore, the condition of the space will have an impact on the fit out cost – the more work that needs to be done, the more expensive it will be. There are several types of fit out available to you, which include:
Shell and Core: Typically, this fit out will require the largest investment as you will be working from little more than four concrete walls. You will have to specify and install all internal finishes and services to get your warehouse ready for occupation.
Cat-A Fit Out: A Cat-A fit out can vary amongst different developers. However, you will generally be left with a blank canvas ready for interior design. It will be a functional space that includes the essentials like lighting, flooring, toilets and AC as standard. However, you'll need to appoint a contractor to add in any features like a mezzanine floor, partitioning, loading bays, wiring or plumbing for any specialist equipment you require.
Cat-B Fit Out: A step up from Cat-A, a Cat-B fit out will come standard with all the same things but will also include the design features that are needed for staff to inhabit the space. The space will have already been fitted-out with everything in place for the previous tenant. This could reduce costs if you're able work around the existing structures. If not, you may end up incurring more costs by demolishing and starting again.
Size of the Warehouse Space
Any fitout cost is usually calculated on a per square foot basis. Therefore, the bigger the size of the warehouse, the more it's going to cost. The size of your warehouse and how much racking you need to install will depend on your business plan and the extent to which you expect your company to grow. Make sure that the space you have chosen is the perfect size for your present as well as your future as you wouldn't want to have to move or extend your warehouse too soon and go through the fitout process again.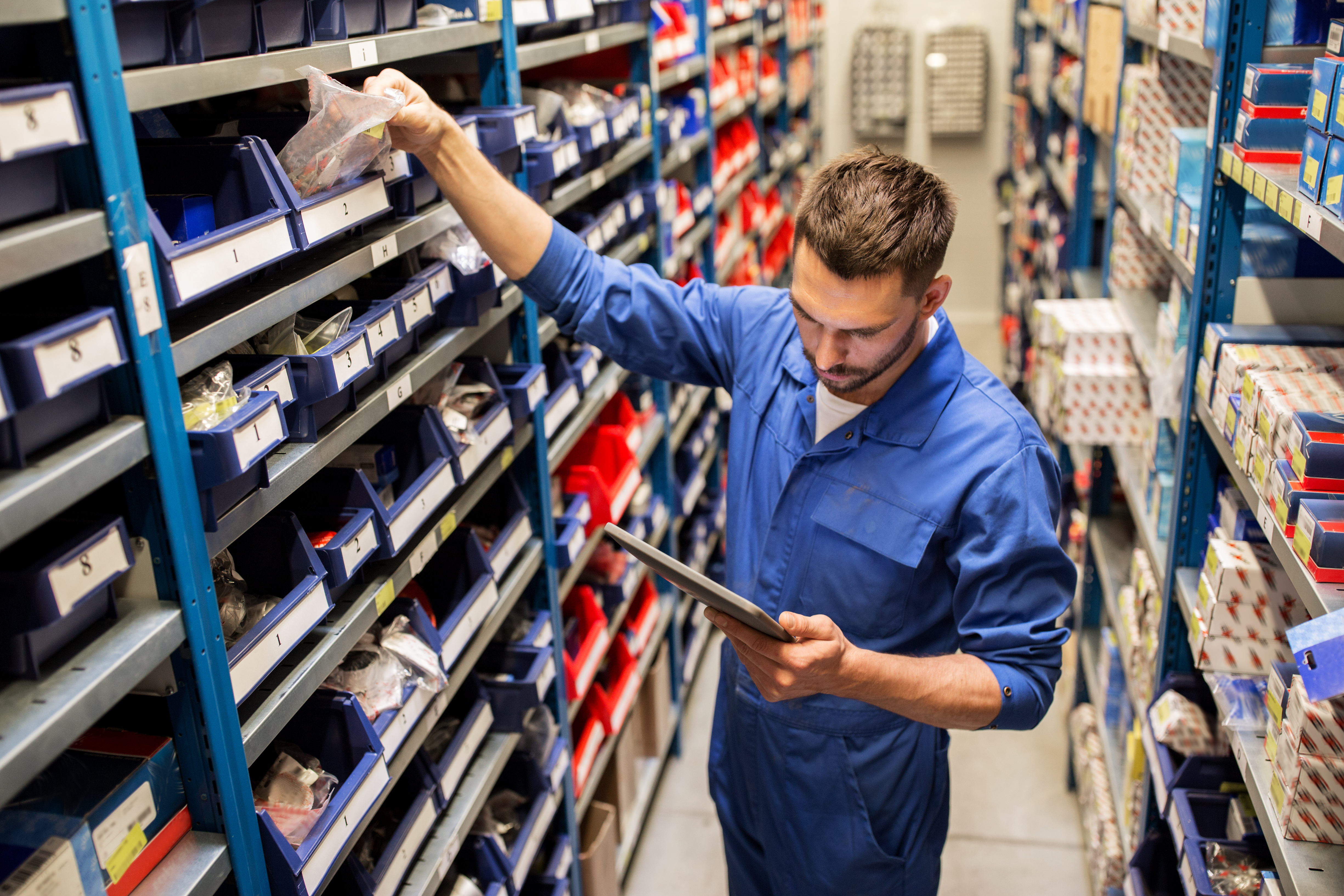 What Type of Stock Do do You Need to Store & How Will it Move?
The type of products you manufacture or sell will greatly influence several aspects of your warehouse design. Different kinds of stock will have different storage, handling and moving requirements. Keep in mind the positioning of inward and outbound doors, type of racking, aisle width and layout, and requirements for other warehouse equipment as it can affect the final cost of your fitout.
Do You Require A Picking and Packing Area?
If your operation entails picking and packing, your warehouse plan will need to include a dedicated space for it. Picking and packing require not only square feet but surface space, shelving and stock-flow mechanisms to ensure that the operation carries on smoothly. If you intend to site the picking and packing area on a mezzanine, you will need to factor this into your warehouse fit out plan as well.
What Types of Warehouse Storage is Needed?
Racking is the core aspect of warehouse storage with most racking systems designed to accommodate pallets. There are many types and formats of warehouse pallet racking and sourcing the right kind for your specific requirements can be complex, making this one of the most important factors of your fitout project.
Do You Need A Mezzanine Floor Now or in the Future?
Whether or not you need a mezzanine floor in your warehouse will come down to the services you want to accommodate, staff and business facilities, such as meeting rooms or any additional storage space you might need. Mezzanines can usually be retrofitted if extra space is required. But if you have the foresight to know you will need a mezzanine in a few years, it is worth making provision for it in the design of your warehouse so that when the time comes, the new addition can be made quickly and efficiently.
How Fast Does It Need to Be Done?
The quicker you need your project completed, the more money it is going to cost. If you need a fast turnaround with your office space fit for occupation yesterday, then you need to be prepared to spend the extra money that's required to make it happen. These extra charges could include paying larger teams to work extra hours or choosing airfreight instead of the cheaper sea freight. Having a longer timeframe will not only reduce your cost but will allow you to discuss and manage changes with your project manager.
Should You Use A Single Source Fitout Contractor?
Sourcing a single specialist fitout contractor is a much more cost-effective approach than hiring multiple suppliers. One good warehouse fitout contractor can save you time and money by providing an all-in-one solution, which in turn reduces costs and gets the job done quicker. A warehouse specialist will be able to advise on how to maximise energy and time saving through efficient designs.
The biggest problem you'll face is finding the right warehouse fit out specialist for you. Contractors.Direct can connect you with quality contractors who have been thoroughly vetted to ensure that they can bring your fitout vision to life. When using our services, you will be provided with a Project Manager who will guarantee that your project is delivered on time and on budget – with not one extra penny spent.
If you'd like to find out how much your project could cost, take a look at our fitout calculator or get in touch with us here.

Like what you're reading?
Get fresh monthly tips to start & grow your LLC.