How Much Does An Office Interior Design Cost In Dubai?
How Much Does An Office Interior Design Cost In Dubai?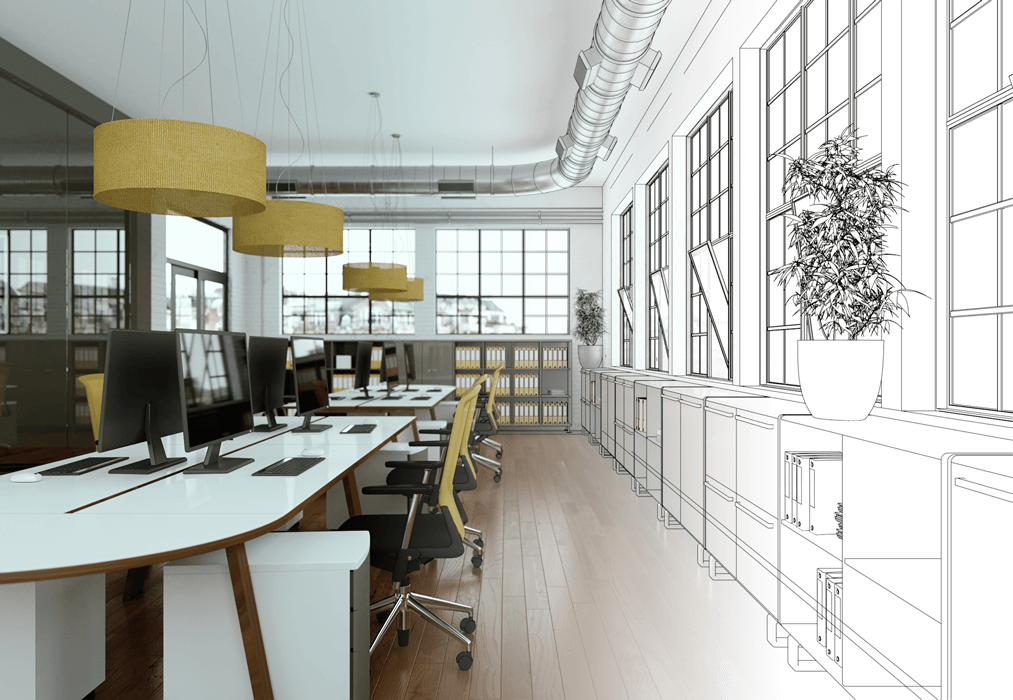 Before signing a lease for a new office, consider getting an indication of the renovation costs. For an office interior design and fit out in Dubai, there are many factors which will affect the cost. You'll want to consider these before moving forward with your plans.
Existing Condition of Space
The condition of the space you lease will also have an impact on the fit out cost. Typically, shell & core properties require the largest investment given that your starting point is usually a 'concrete box'. It does have it's benefits though, as you'll get to design everything from the floor up, giving you the ability to completely tailor every aspect of the office to suit your needs.
An office space that is already finished to Cat A standard, will usually be finished with a suspended ceiling, lighting, AC, and raised flooring as standard. This would be a functional space that is typically completed by the landlord in order to make the space more appealing. It's effectively move-in ready, leaving it up to tenants to install the functional design and finishes that suit their workplace through the form of a Cat B fit out.
On the other end of the spectrum, a fitted office, as the name would suggest, is completely fitted-out with everything in place and ready to go. This can reduce costs when choosing your new office. All you'll need to do is think about how you can adapt the existing structures. However, this will only work if the existing interior design already suits your company, or can with some minor adjustments.
Of course, size does affect an office interior design cost in Dubai, with bigger areas usually costing more overall. However, that is not always the case, especially when more cost-efficient products are chosen in favor of higher-cost 'branded' products.
Materials and Customisation
A large part of your office interior design will include the quality and type of materials you want to use and the level of customization required. If you're happy with a minimally designed, open plan office, then typically you'd reduce your costs for materials and customization. Nonetheless, if your company needs a space with a luxury finishing and/or customized areas suitable for specific purposes (like soundproof rooms or specialized work areas), then this should be factored into your overall costs.
Timeframe
How quickly do you need your office completed? If you need a fast turnaround with your space occupation-ready ASAP, then that usually requires an increase in your cost. When everything happens at a rapid pace, more is required behind the scenes to make sure everything goes smoothly (e.g. larger teams working longer hours, airfreight over sea freight, etc.). Having a longer timeframe should not only reduce your cost but would allow you the opportunity to discuss and manage changes with your project manager.
If you'd like to find out how much your project could cost, take a look at our fit out calculator.

Like what you're reading?
Get fresh monthly tips to start & grow your LLC.