Sometimes spaces need to be fitted out in order to fit in with modern trends that blend form and function for aesthetically pleasing and practical living or working environments. You might have a hundred ideas for the perfect fit out, but you need an expert fit out contractor to execute and manage the project for the best possible results.
But how do you find someone you can trust with such an important project? Generally, fit out services can include anything and everything from construction and electrical installation to interior design and decoration, so it's important to find fit out contractors that will not only meet your requirements, but also be good communicators, offer value for money and quality finishes, provide stellar customer service and quick turnaround times. Doing a simple online search might yield loads of results, but keep in mind that not all of them have been vetted for quality or recommended by customers. Here's how you can find certified, vetted and recommended fit out contractors online for your fit out project.
1. Define the scope of your fit out project
Before you actually begin your search for a contractor, make sure you know exactly what it is you need done. Jot down your ideas, design inspirations and include information about the intended use for the space and the dimensions of the space. Think about your budget and perform a basic cost estimate by using this fit out cost calculator so you have a better idea of how much you need to spend. This information will all be very useful once you begin your search and eventually hire a contractor to execute the work.
2. Start your search
With a defined project scope in place, you can enter the details into this handy commercial contractor search tool for commercial fit out projects, or this convenient residential contractor search tool for residential fit out projects. This will help you find the perfect fit out contractor that matches the criteria you have provided.
For commercial projects you will need to select a project type from either office, F&B, retail, warehouse, hospitality, medical or other; the size of the area you need fitted out; and the type of trade you need i.e. interior fit out, interior design, furniture, turn-key, IT & security or other.
For residential projects you will need to select a home type from either apartment, villa or other; the size of the area to be fitted out; and pick the service you require from either interior design, interior renovation, turn-key, kitchens & bathrooms, pools & landscaping, security & automation, furniture, extension/construction, interior fit out or other.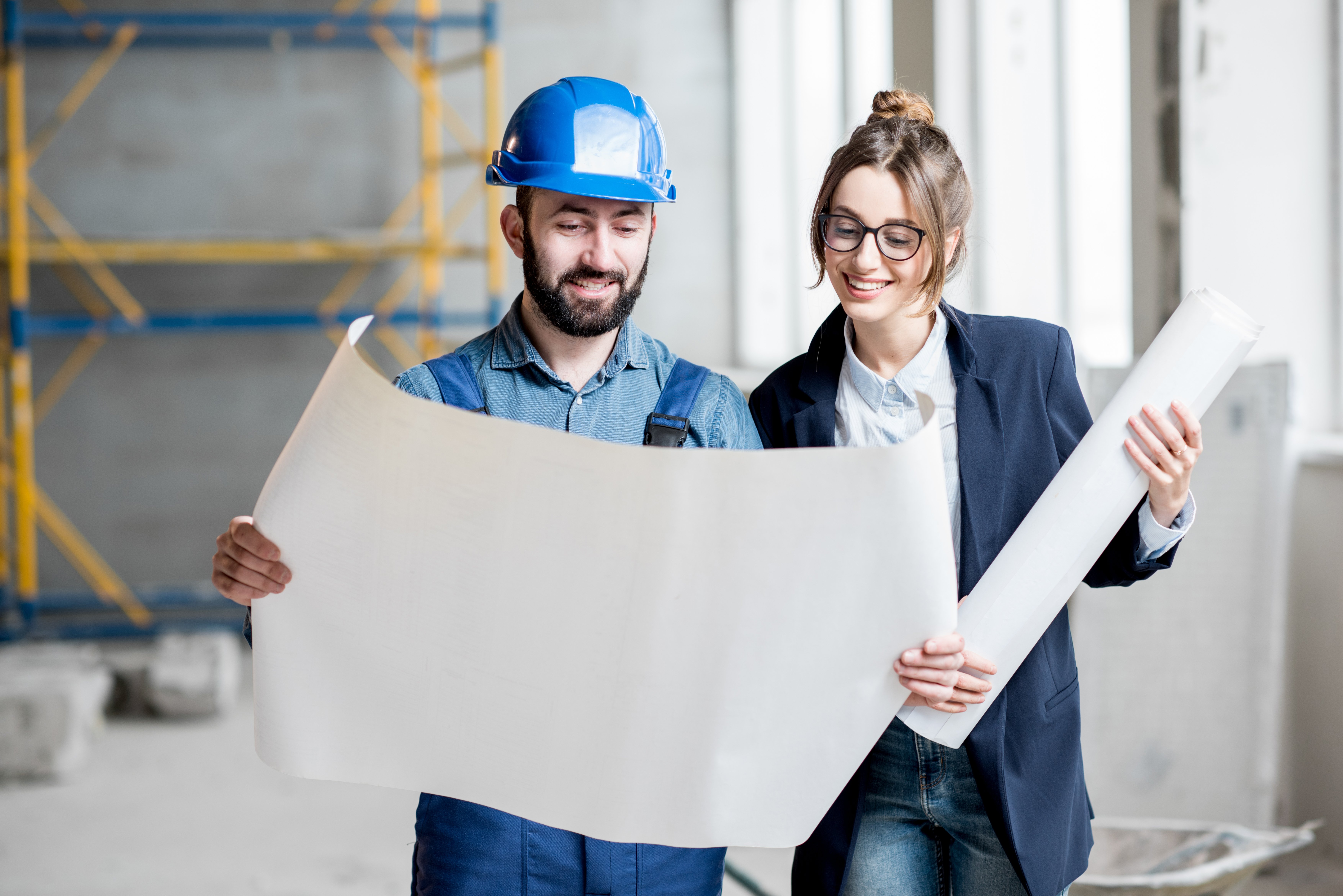 3. Compare and connect with contractors
After entering your search criteria you will automatically be presented with a list of qualified contractors that meet your criteria. Each contractor in this list has gone through a stringent due diligence process, which only about 30% of contractors are able to pass, so you can rest assured about the qualification and quality of the services they provide. The contractors are further rated out of ten based on their skills, experience and customer feedback, and a number of photos of completed projects are also provided to give you an idea of the quality and style of their work.
Work your way through the contractors and choose up to five options to compare before making a final decision.
4. Ask the right questions
To narrow down your options ask the fit out contractors these important questions:
How much experience do you have?

Make sure your contractor has experience in the particular project type you require services for, and ask them for examples of previous projects.

How do you manage a project timeline?

Having a project manager to map out the step-by-step project plan is crucial to the success and speed of any fit out project.

Will I have a dedicated point of contact?

Keeping open lines of communication between yourself and the contracting team will streamline the fit out project and ensure that your input is adhered to and that the project is being completed on time.

What payment plans do you offer?

Many fit out contractors offer convenient payment plans so businesses have the opportunity to spread the cost of their commercial fit out over a period of one to three years, reducing the current pressure on capital expenditure.

Are you licensed and insured?

Make sure your fit out contractor meets the legal and compliance requirements to undertake projects.

Do you provide a warranty?

If anything unexpectedly breaks during or just after the fit out project, you will need a warranty to ensure that the contractor will be responsible for repair services.
5. Appoint your chosen contractor
Once you've made a final choice and found the perfect fit, you must sign a contract with the contractor and obtain all necessary authority approvals so work can finally begin. Be sure to leave a review of the services you received to help other people like you who are looking for the best fit out contractors to hire.
Contractors.Direct does the hard work of sourcing, vetting and monitoring contractors so you don't have to. Our curated list of thoroughly vetted qualified contractors are sure to deliver a high standard of work for a variety of projects of all sizes across a number of different industries.
Contact Contractors.Direct to to find the best fit out contractors for your residential or commercial fit out project.