How to Hire an Interior Firm & Why You Need One for Your Retail Fitout
How to Hire an Interior Firm & Why You Need One for Your Retail Fitout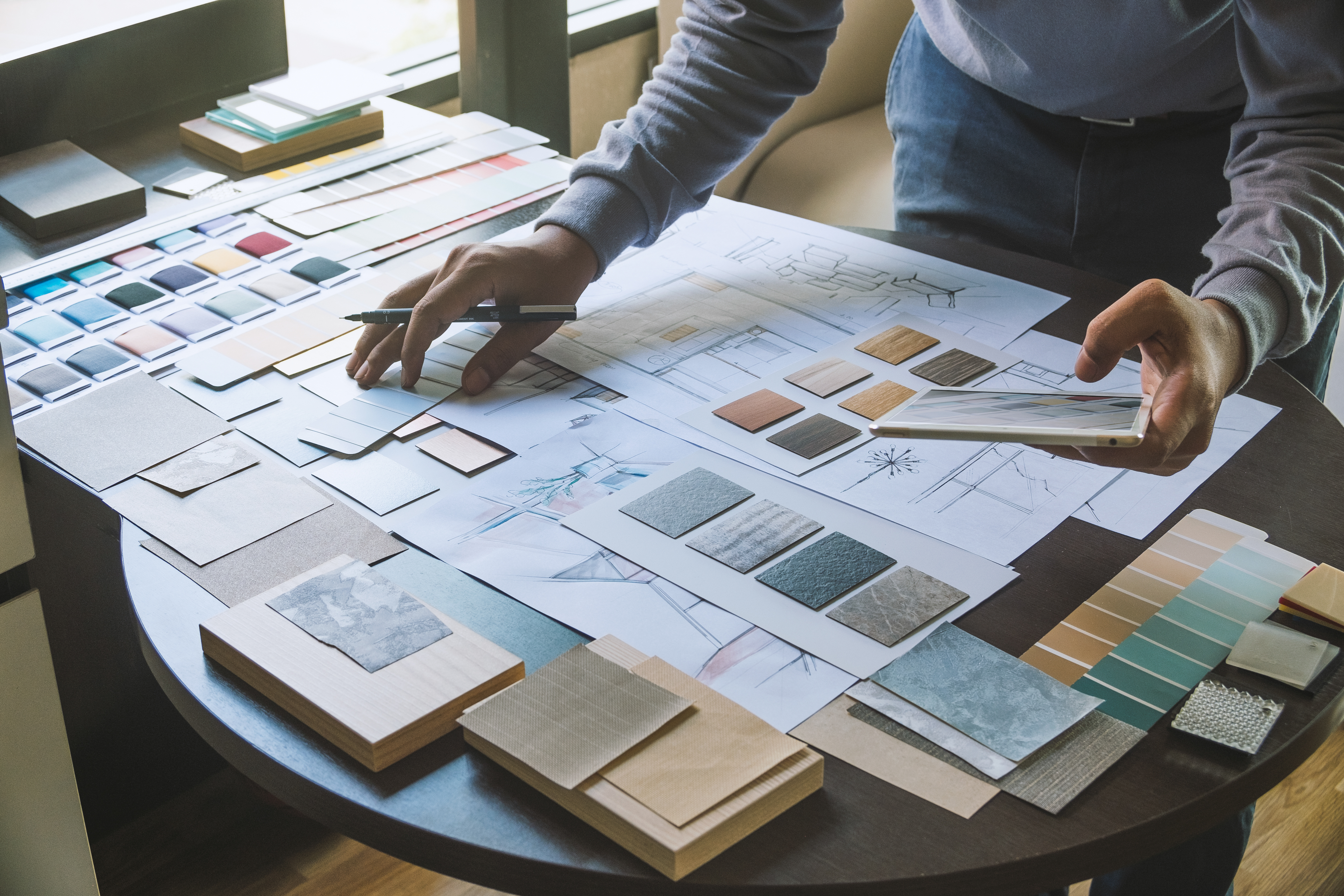 If you're debating whether or not you should hire an interior design firm for your retail fitout project, or you're unsure where to start on your search for the right candidate for the position, we have you covered.
This article explores how to hire an interior firm and why you need to hire an interior firm when outfitting your retail store.
Why do you need an interior firm for your retail fitout?
Many business owners feel that there isn't a need to hire an interior design firm to work on their retail fitout project. This is due to the misconception that interior designers do little more than picking out beautiful furniture and a pretty colour scheme to make a space look presentable – and that's something the business owner or one of their employees can do themselves, right?
However, this is far from the truth. It's not advisable to do it yourself or pass the job onto someone who has no knowledge or experience with interior design. A good retail interior design firm can optimise employee productivity and performance, as well as improve the customer experience and increase customer satisfaction.
And to achieve this, you need to hire a specialist who knows what they're doing so that you end up with an interior design that is both functional and aesthetically pleasing – the success of your business depends on it.
Besides ensuring that you end up with a well-executed design, there are plenty more reasons as to why you should hire an interior firm. Namely:
Saving money: You might be surprised to learn that an interior designer can actually save you money through the use of their manufacturer discounts, as well as preventing and avoiding expensive errors in judgement or design mistakes – something that will most likely happen if you decide to DIY the project or hire someone with little to no experience in the field.
Budgeting and planning:

Interior designers will create a budget,

research products and prices, comply with regulatory codes and guidelines and plan timelines for your project – saving you a lot of time and energy that can be better spent on running your business.
Industry connections: Interior designers have a strong network of industry connections. They can use their relationship with vendors and manufacturers to obtain discounts and access resources or products that wouldn't be available to you otherwise.
An eye for design: Any interior designer will have a trained eye and be an excellent visual storyteller. Meaning, you can be assured that their years of experience, knowledge and skill will be put to full use to create and execute a design plan that suits your retail store. This includes paying close attention to how all the minor details come together to create an exemplary customer experience.
The "wow" factor: Aesthetics play a major role in attracting customers into your store. The more attractive or unique your interior design, the more likely it'll catch the eye of a passerby. Interior designers know all the latest trends and concepts implement to increase foot traffic through your store's doors.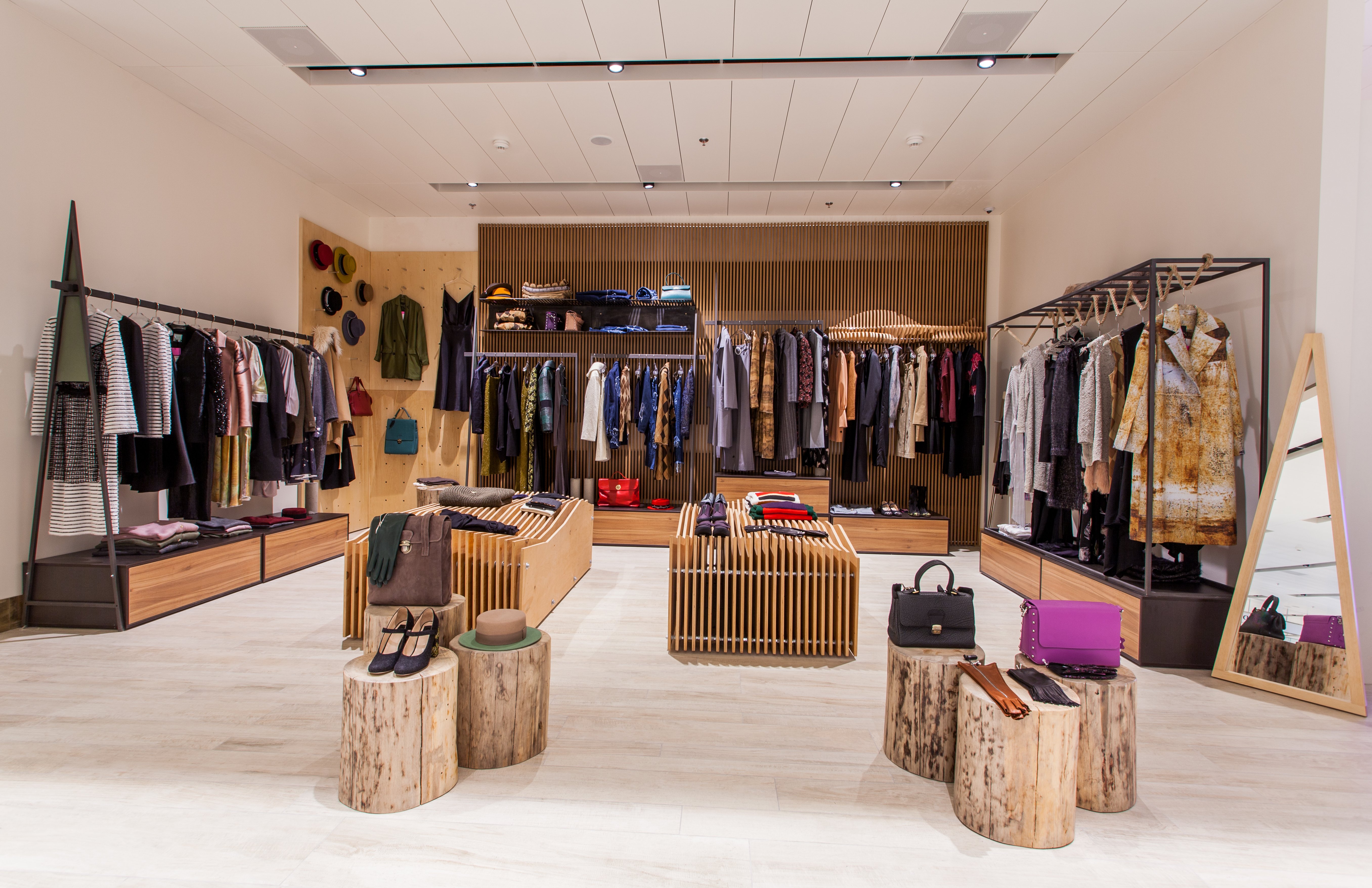 Best practices when sourcing an interior firm
So, now you know why you should hire an interior firm, but the next question you're likely to ask is "How do I hire the best interior firm for my retail fitout project?".
We have a few best practices to keep in mind when sourcing and interviewing interior design firms to ensure that you end up hiring the most suitable option for you and your business.
Ask family and friends
Word-of-mouth referrals are the best types of recommendations as it comes from people who have worked directly and achieved positive results with the interior designer they're suggesting.
Ask family, friends, colleagues or even strangers on the internet to provide suggestions on who they trust to do a good interior design job.
Search online
Use Google to source interior designers in your area. You can do this by visiting individual websites of interior designers or firms, or by using online resources, like Contractors.Direct, to recommend some of the best companies in your region.
Know exactly what you want beforehand
Before setting up any interviews, be sure to define your vision and detail exactly what you want – from the colour palette to the types of visual merchandising you'd prefer.
This is so that you're able to clearly and effectively communicate what kind of interior design ideas and concepts you'd like to incorporate in your retail store.
Organising your ideas via Pinterest boards or magazine images are great ways to give your interior designer a starting point to work off of or reference as they craft a bid for your fitout project.
Interview at least 3 candidates
The first candidate you interview is unlikely to be the best option for your project. And if they are, then it'll be helpful to validate your decision by comparing them to other candidates. Either way, you won't be sorry that you weighed up all your options.
We suggest interviewing at least 3 candidates for the position. Be sure to ask them to provide portfolios, timelines, work schedules, quotes and recent references that you can check to ensure that they are reliable, trustworthy, competent and the right company for the job.
Create a clear and detailed contract
Once you've found the perfect interior firm, you'll want to make sure that you're legally protected on all fronts. This means that you and the company need to agree on what is expected of both parties.
After you've reached a verbal agreement, be sure to detail everything on paper. Clearly outline the terms and payment schedule in a legal contract that satisfies both parties involved.
Where should you start looking for an interior designer? Right here!
If you need a hire an interior firm, who's an expert in the retail field, then you've come to the right place.
Don't waste precious time and energy that can be better spent on running your business, when we've already done all the hard work for you.
Contractors.Direct offers a curated database of thoroughly vetted, quality contractors who can bring your vision to life, on time and on budget. Get in touch with us and we'll be happy to connect you with the right people for the job.

Like what you're reading?
Get fresh monthly tips to start & grow your LLC.