Increase the Rental Value of Your Residential Property with These 7 Renovation Tips
Increase the Rental Value of Your Residential Property with These 7 Renovation Tips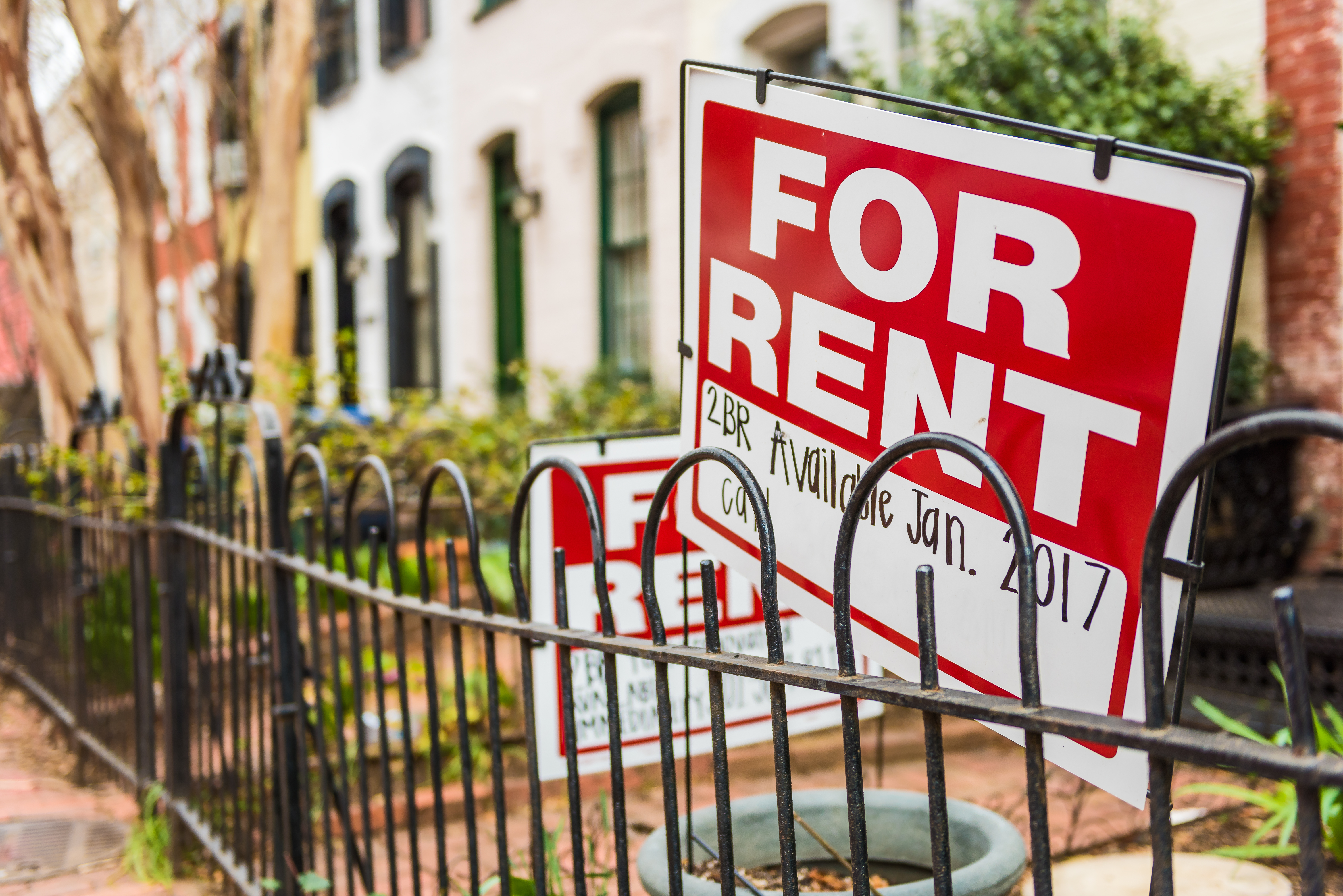 Modern homes with all the pretty bells and whistles are on the market for far less time than outdated ones. There's a reason that the saying, "You need to spend money to make money" exists.
If you've been thinking about raising your rent price or want to increase the rental value of your property, you need to ensure that the home and its offering is worth the amount you're asking for – and if it's not, you'll need to update the property.
Here are 7 renovation tips you can use to increase the rental value of your residential property:
1. Renovate the kitchen
Most people would consider the kitchen to be the most important room in the home because it is the centre of day-to-day activity. Think about it – it's where your renter and their family would spend most of their time, where their day starts and most likely ends.
And because the kitchen is so highly regarded, it comes as no surprise that survey after survey shows that this room continues to be the make or break for most buyers and renters looking for a new home.
So, if your residence has an outdated kitchen that looks like it came straight out of the 80s, or everything, from your appliances to the paint on the walls and material of the countertops, is mismatched and clashes, you'll find it difficult to find occupants – never mind increasing your asking price.
Updating the kitchen in your rental property is an investment that always guarantees a great return. Something as simple as having matching finishes on the over, refrigerator, dishwasher and microwave will instantly give the kitchen a more cohesive look.
You don't need to buy the latest, shiny appliances on the market or use the most expensive materials available – but your kitchen should be modern, neat, functional and aesthetically pleasing, at the very least, if you want to increase the rental value of your property.
Here are few areas that you can focus on to improve the aesthetics of the kitchen:
Cabinets: If you're lucky, you might not need to splurge on brand new cabinetry. Sometimes, sanding, painting and adding new hardware to the existing ones will give it a new life. However, if the cabinets have reached the end of their lifespan, you'll need to replace them completely.


New countertops: It's a good idea to invest in new countertops. If you can afford it, we'd suggest granite, as this will give the kitchen a newly renovated look. But if you're opting for something more cost-effective, make sure you choose a durable countertop that can withstand heat, scratches and stains.


Extra touches: You can add some relatively inexpensive touches around the kitchen to improve the look, like replacing the faucet with something fancier and adding a backsplash.
2. Remodel the bathroom
After the kitchen, the bathroom holds the most power to sway potential renters. Put simply, a modern bathroom with appealing fixtures and a clean look is something every tenant looks for and can massively improve the rental value of your property.
From simple improvements, like replacing the toilet seat, adding a new shower head, updating the faucet and cabinet hardware, and installing shelves, to more extensive renovations, like converting the bathtub into a walk-in shower or installing a pocket or barn door.
You can elevate the design of the bathroom by adding in a new vanity and more counter space (if there's enough room to do so). Or employ the services of a joinery professional to get creative and upcycle an old dresser by adding a sink to it and turning it into a stylish, unique statement piece.
And if you have the budget and really want to improve the rental value of the property, add a full bathroom for every bedroom on the property. Nothing increases rental income like having a one-to-one bedroom-to-bathroom ratio – especially for roommates and families.
Whatever renovations you decide to do in your bathroom, make sure the room is functional and aesthetically pleasing.
3. Update the curb appeal
The first thing people will notice about the property is the outside. If the front of your residence isn't appealing and neat, you'll struggle to get tenants in on your higher rental asking price.
A few things you could do to improve the curb appeal of your property is:
Replace or repaint the front door so it's more eye-catching
Paint the entire exterior of the house
Install planters (if able to)
Pour new concrete or install new pavers or bricks
4. Install new floors
According to a survey conducted by Dumpsters, 50% of people choose to replace their floors when moving into a new home, with a quarter of this figure comprising renters.
So, give the people what they want and increase your rental value while doing it. In the UAE, tile is most commonly found in homes as they are modern, easy to clean and help keep the home cool in the summertime when temperatures are known to soar in the region.
Take the initiative and install new flooring - preferably with tile.
Top tip: If you're carrying out many renovations on your rental property, we advise replacing the floors last. Other projects can produce a lot of dirt and dust, and may even cause some damage to the floor. Installing this last will keep them looking their best.
5. Paint and update easy fixtures
The Dumpsters survey we mentioned in the previous point also revealed that 48% of people have updated the décor of their home when moving in. Yes, interior design preferences are subjective, but certain styles can be incorporated into the residence to increase the rental value and attract more tenants.
Everyone wants to live in a stylish, contemporary home, so be sure to modernize it and make it as aesthetically pleasing as possible. The first thing you need to do is repaint the entire interior. We suggest keeping the walls neutral to give your future tenants a blank canvas to work with. Or add an accent wall as a nice little touch.
The next thing you need to do is update everything, from installing new light fixtures to modernize the space and brighten the rooms to adding new cabinet handles, doorknobs, and blinds.
A functional and aesthetically pleasing interior is the key to increasing your rental value and having potential tenants fighting over who gets the lease.
Do you need help from top interior design firms in Dubai? Find out how specialists can enhance your home
6. Create an open floor plan
If you want more rental income, you need to make sure your property is worth the asking price. To achieve that, the space has to be modern, functional and aesthetically pleasing – and nothing ticks all these boxes like an open floor plan.
It takes time and money – and if you have both of these things, we'd suggest you hire a professional to knock down some walls and open the space. Open concepts are extremely popular and are increasingly becoming a staple design concept in the construction of new houses and apartments.
Open floor plans will also make the rental look and feel larger and brighter. Adding more windows will also achieve this same effect.
7. Add in popular amenities
Increasing your rental price will surely put off a lot of potential tenants – but not if you make it worth the extra money they'll be shelling out. This means that you need to provide more than just the bare essentials.
Adding in popular amenities will help you fill vacancies and give you the opportunity to raise the rent. Here are a few items you can consider installing:
Dishwasher: It'll add convenience to a tenant's life and save them from having to splurge on one themselves.


Storage space: Renters want a home that's not only pretty but functional too. Providing enough space to store their belongings comfortably is much more attractive to prospective tenants as they won't have to look for a storage unit or be too cramped in their home.


Air conditioning: This is especially important in the UAE. No one will even think of renting a house or apartment with no central AC.


Off-street parking: A

driveway

or a carport is a big win for tenants as this means their vehicles are kept safe from theft and damage.


Outdoor living areas: Whether it's a small patio or a balcony, people are more drawn to homes that provide a place to sit outside and enjoy nice weather.


Washer and dryer in-unit: Nowadays, most people wouldn't consider leasing a place without a washer and dryer. Although it's not a necessity, if you want to up your rent price, then you need to provide your tenants with conveniences and comforts that'll make it worth it.
Start the process of renovating your rental property today
If after reading this article, you've realized that your place needs a few upgrades, but have no idea where to start, we've got you covered.
One of the first things you need to do is to find a skilled and experienced expert to help you on this journey.
Contractors.Direct offers a curated database of thoroughly vetted, quality fit out contractors, interior designers and interior architects who can bring your vision to life, on time and on budget. Get in touch with us and we'll be happy to connect you with the right people for the job.

Like what you're reading?
Get fresh monthly tips to start & grow your LLC.