Mix Business & Leisure with a Home Office and Gym Combination Space
Mix Business & Leisure with a Home Office and Gym Combination Space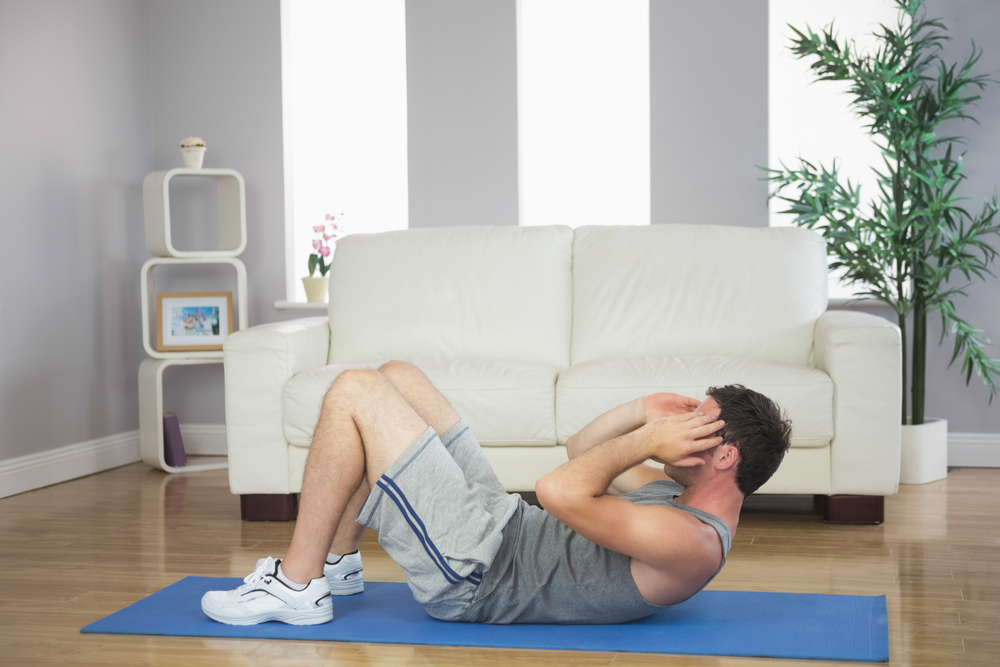 Being stuck inside for the majority of 2020 and 2021 has taught us to make the most out of the space we have. As result, many individuals have optimised their homes for ultimate functionality. One of the more interesting trends that this brought forth was the home office/gym space.

This might sound funny at first until you realise the true value in this hybrid space. Both offices and gyms were shut down for the duration of lockdown during the pandemic, forcing individuals to work and work out at home.

Naturally, this led to many people converting unused space within their residence into home offices or gyms. But unless you have an endless amount of space in your house or apartment to dedicate to a separate office or gym, you might want to consider combining the two into one room. Heck, even if you have all the space in the world, you should still contemplate this hybrid as it offers many great benefits.

Here's why you should and how to build a home office and gym combination space in Dubai and the UAE.
Benefits of a home office/gym
In a time when more and more people are working from home and choosing to exercise in the comfort of their own space, even though offices and gyms are back open, it helps to know why. Here are the benefits of having a hybrid office/gym space at home:
Flexibility: Having a gym in your office breaks the monotony of the daily grind. Stuck on a work problem? Need a break from your laptop? Feeling sluggish or tired at your desk? Head over to the opposite side of the room and get a bit of exercise in to boost your mood and get the blood pumping.

Having a home office/gym hybrid allows you to fit in a quick workout session any time you want – which is great as medical professionals note that short exercise sessions spread out throughout the day benefit you like one long workout. For instance, by doing four 10-minute sessions when taking a break from work, you'll have done a 40-minute by the end of the day.

Convenience: Working from allows you to cut down on your daily commute – but why not decrease it even further by removing travel to the gym as well? A home office/gym saves you the hassle of driving to another place to exercise – in fact, it saves you from even having to leave the room you're in!

Freedom: Both the traditional office and gym environments have strict and rigid rules that force you to follow a certain program or routine. Having a home office/gym allows you to create work and exercise routines that accommodate your schedule and needs.

Privacy: There's nothing worse than having to wait for other gym members to finish using a piece of equipment that you need, or hearing the chitter-chatter of colleagues while trying to concentrate on an important project.

With a home office/gym, you'll have the privacy to use your equipment, perfect your routines and get the silence needed to focus on work. Not to mention that there are no time constraints, you won't have to make small talk with anyone, and you are free to wear anything you want, as well as play the music or videos you like.

Cost-effective: Paying for gym memberships, as well as the cost of buying coffee and lunch at the office daily, can add up to an exorbitant amount. Save some money and invest in your own gym and office equipment for your home office/gym.

Time-efficient: The daily commute to and from the office and gym can take a massive chunk out of your day – especially during peak traffic times. Not to mention the wasted time waiting to use gym equipment and talking to colleagues. Instead, you can spend that time being productive in your home office/gym hybrid.
Reduces stress: Work is known to be the cause of many individuals' high-stress levels, while exercise has been proven to reduce this negative feeling. Whenever you feel your frustrations reaching a boiling point, you can relieve some of that tension by hopping onto the treadmill or hitting your punching bag.

Improves productivity and mood: Exercising daily improves your mood, which, in turn, boosts your productivity levels for work. It sounds like a win-win situation to us.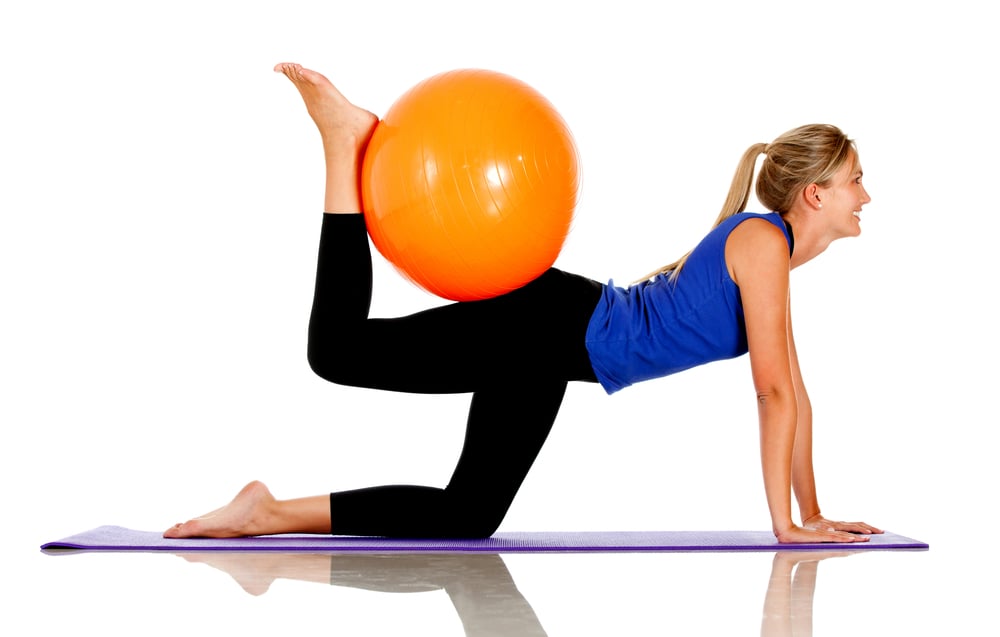 How can you create a home office and gym combo?
Construct a space that promotes your health and well-being


Since the space will be performing two different functions, you'll need to make sure that both your gym and office equipment act in harmony. For instance, gym equipment tends to be bulky and take up a lot of space, which will leave you working in a cramped space.

So, what you'll want to do is maximise the square footage without overcrowding it. Aim to purchase multifunctional gym equipment that enables you to perform your exercise routines without cramping your space. The same goes for your office equipment – that means no big desks and massive storage cabinets!

Choose gym and office equipment that suits your needs

When first constructing you're your home office/gym space, you'll be tempted to purchase a bunch of things you want but don't need. Before buying anything for both your home office and gym, take the time to sit and think about what you'll actually need to meet your fitness and work needs. From there, only purchase equipment that will serve your needs and keep your space functional.



Pay attention to the layout

To get the most out of your at-home office and gym experience, you'll need to ensure that the space is functional by having a suitable layout. However, there is no one perfect layout – especially for a concept as new as a home office/gym hybrid – as it will vary by individual needs. The aim is to make the best use of the available space by considering exactly how your design decisions will impact your fitness and work experience.



Consider how much space you will need


Since there will essentially be two rooms in one, you'll need to allocate a certain amount of space for each. For instance, will you put your gym in the corner of the room while the rest of the space is dedicated to the office – or vice-versa? Or maybe you'll split it evenly down the middle.

Whatever you decide, be sure that there is enough space to accommodate all the equipment you need for each comfortably.

Don't forget the importance of suitable flooring


One of the most important aspects of your home office/gym fit out and interior design plan will be the flooring you choose. Be sure to pick a strong, durable flooring solution that can support the equipment and physical activity taking place within the space. Fortunately, there is an endless number of surfaces available in a wide range of textures and functionality, such as rubber, cork, vinyl, foam and carpet.

Pick out a colour scheme that inspires you


When choosing a colour scheme for your home office/gym hybrid, you should keep colour psychology in mind. This is because colour psychology can have a huge impact on energy and productivity levels.

For instance, if you want to ensure that you remain pumped for the duration of your workout or workday, opt for a green that is reminiscent of nature or the outdoors. Or maybe you need to overcome physical challenges and limitations – in that case, you'll want a purple colour scheme. Neutrals, like white and cool grey, are a great way to keep focused, whole fiery reds and oranges increase the heart rate, stimulate thoughts and increase feelings of cheerfulness and enthusiasm.

Make sure to manage the temperature and air quality


To be at your most productive and efficient when gyming and working, you'll need good air quality and a comfortable temperature. And unless you have all the space in the world, it's more than likely that your home office/gym space will be mostly packed. Make sure to invest in a solid HVAC system to keep your workouts and workdays comfortable, as well as to avoid any steaming or the room becoming stuffy.

Don't forget to add a bit of décor to spruce the place up

The more aesthetically pleasing your office/gym space is, the more motivated you'll be to use it. Make the space as comfortable and appealing as possible by adding a sofa or chill zone to relax and recoup in, or a few wall cupboards for storage. Other items you might want to include are mirrors, a fridge or water tower, motivational artwork and air-purifying plants.
How can Contractors.Direct help?
If you're planning to build a home office and gym combo incorporating the above fit out and interior design concepts, then you'll need the help of a professional interior designer and fit out contractor who possesses the necessary skills and experience to deliver high-quality work.
Fortunately, you've come to the right place.
Contractors.Direct offers a curated database of thoroughly vetted, quality contractors, interior designers and interior architects who can bring your vision to life, on time and on budget. Get in touch with us and we'll be happy to connect you with the right people for the job.

Like what you're reading?
Get fresh monthly tips to start & grow your LLC.