Office Fit Out Rentals: Should Your Pick Shell & Core, Cat A or Cat B?
Office Fit Out Rentals: Should Your Pick Shell & Core, Cat A or Cat B?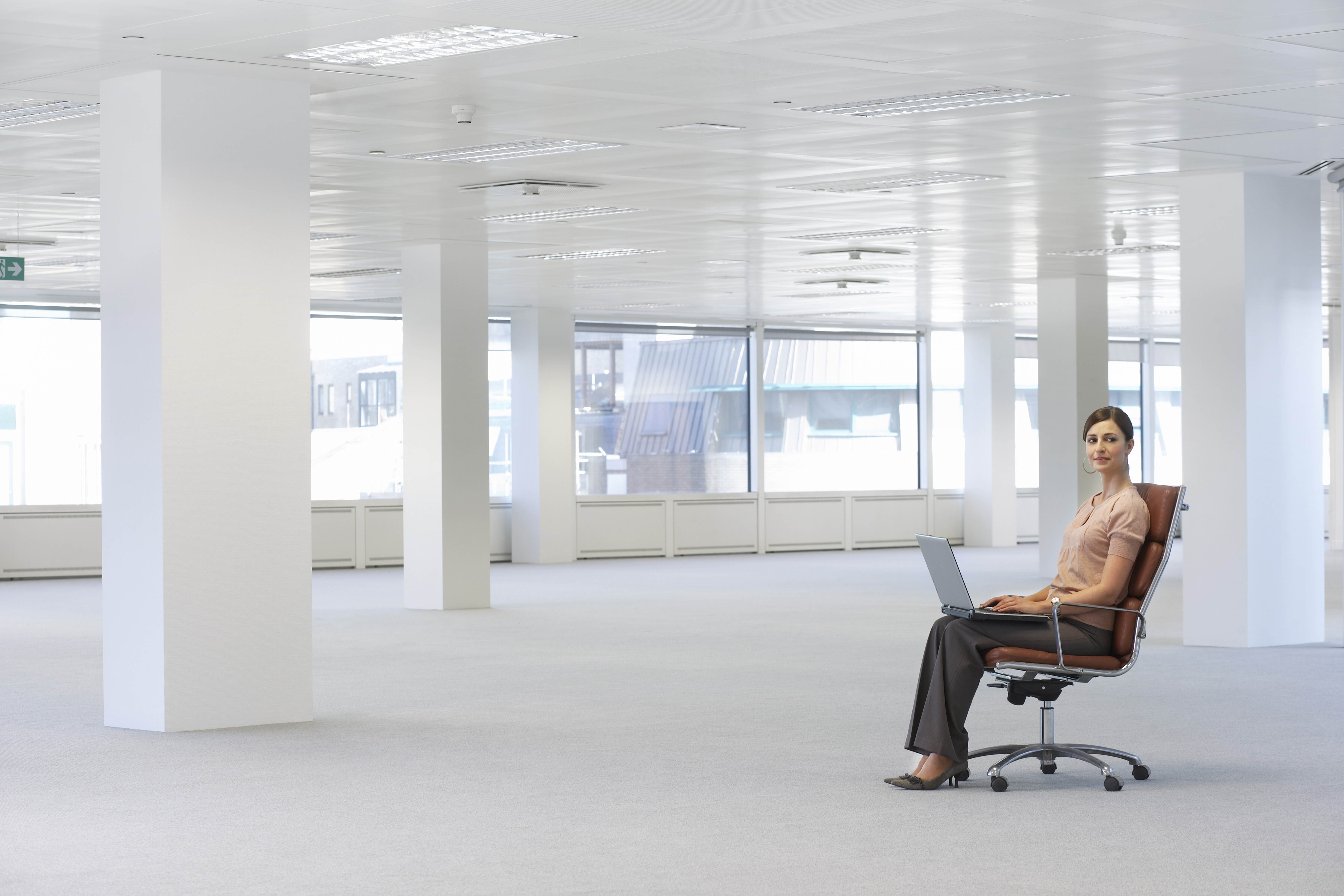 Dubai is one of the best places in the world to start a new business, relocate an existing one or open up an additional branch. There are many reasons why globally-renowned brands like Microsoft, HP, Sony, Shell and Adidas have set down roots in the UAE emirate. The city's ideal location, favourable tax policies and 100% repatriation of capital and profits are just a few benefits that companies can look forward to.
The most appealing reason of them all, however, is Dubai's world-class infrastructure that offers businesses a wide variety of commercial properties and some of the most well-developed corporate facilities in the world. Renting an office in the emirate will provide the perfect environment to foster a successful business, whether new or existing.
However, you need to remember that great workspaces are built – not provided. The city of Dubai provides you with the highest quality canvas, but it's up to you to paint the masterpiece.
How do you do that? – with a fit out, of course!
Naturally, the type and extent of fit out you'll need depends on the office space you choose, which, in turn, will depend on the needs of your business. Therefore, before you can implement your dream fit out on your rental office, you'll need to know what condition the space needs to be in and the extent of work that should be carried out.
Today, we look at whether it's best to rent a shell and core, Cat A or Cat B office space when you intend to fit out your workplace.
Shell and Core
What is it?
Also known as a base build, shell and core spaces refers to the installation and construction of the design and basic structure of the building, which creates the "shell". Put simply, it is the most basic condition in which to take a space, where your office is essentially a blank canvas without any essential services, like lights and air conditioning.
When fitting out a shell and core space, you'll be starting from the ground up regarding the interior of your workplace. There'll be a range of construction and fit out works that will need to be completed before the building can be occupied.
When is it needed?
The concept of shell and core offices originated in the United States of America (USA) as a response to business owners wanting more input and control over the layout and design of their workplaces.
Before shell and core spaces were offered, USA developers initially fitted out offices they intended to rent, installing access floors, carpet tiles, ceilings, air conditioning and lighting as a foundation for potential tenants.
However, they soon learn that their ideas differed vastly from their tenants, and thus money was wasted taking down ceilings and floors, while mechanical and electrical services were altered to accommodate partition layouts.
To avoid this, developers began then began offering a bare space that companies could design and craft an office that suits their business and employees best. This means that they will be working from little more than four concrete walls, and will have to specify and install all internal finishes and services to get the office ready for occupation.
Therefore, shell and core spaces are more suited to businesses who want to build their office scratch – whether it be to house bespoke layout or design requirement, or because they specifically need a highly cellular layout or want to make structural changes.
Benefits of a shell and core space
Craft the space to suit your business and employees' specific needs and brand.

Avoid the cost of removing and altering the landlord's installations and fittings.

Gain faster access to the site.

Enjoy a wider scope of bespoke mechanical, technological and electrical solutions.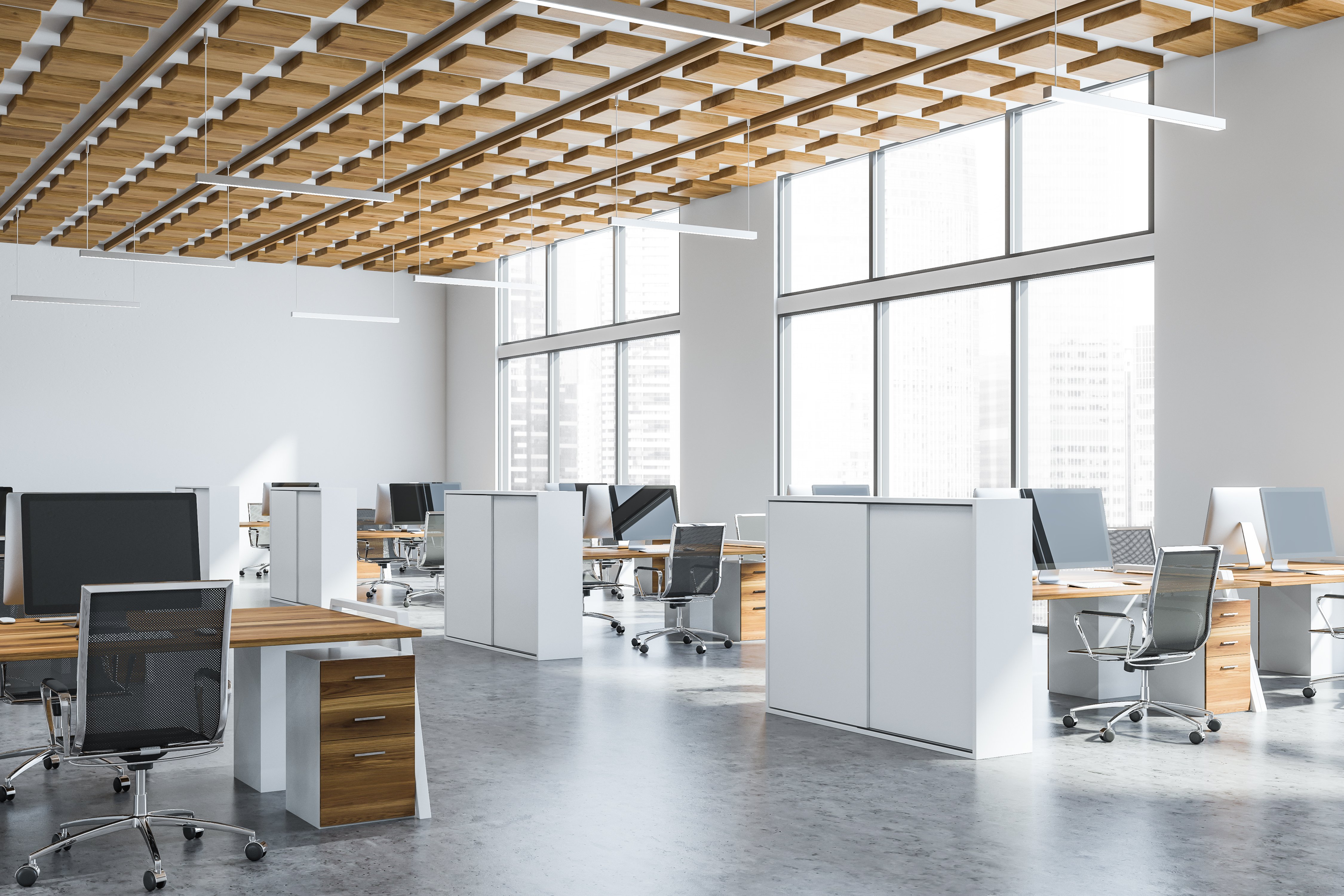 Cat A
What is it?
Cat A is a step up from shell and core, but the details can vary amongst different developers. Typically, however, you'll be dealing mostly with the interior design of the space. What this means is that you'll have a functional office that includes essentials, like lighting, raised floors, suspended ceilings, toilets and AC as standard, but you'll still need to add space planning, furnishings, partitions, fixtures and a few other finishing touches to make it fully occupational.
When is it needed?
This option is for the business that wants to focus solely on the interior design of the space, but not the basics. It is perfect for anyone who wants to create a bespoke working environment that is not only functional and aesthetically pleasing but also unique to their brand and company ethos.
Benefits of Cat A
Cat B
What is it?
A Cat B space comes standard with the same elements of a Cat A office, but will also include the design features that are needed for staff to inhabit the space. This could include features like internal partitions, meeting rooms, office furniture, primary finishes and décor. It is a fully fitted space with everything in place for your employees to get to work.
When is it needed?
Cat B offices are for the company that wants to hit the ground running from the minute they enter the space. It's designed for a business that has no time or money to invest in personally developing and designing their office space, and wants a functional and aesthetically pleasing environment that their workforce can occupy immediately with little to no delays.
However, it still allows tenants to easily change the workspace to suit the requirements of their business if and when needed.
Benefits of Cat B
It is the least expensive option of the three.

Employees can begin working immediately.

Easy to customise and change to fit your business.

Requires less work than Cat A and shell and core spaces.
What's next?
Now that you're familiar with the types of office spaces available to you, you're able to identify which one best suit your business. And once you're ready to begin your fit out journey, all you'll need is the helping hands of a professional who specialises in the corporate field.
But where can you find a reliable and competent expert who can deliver high-quality work that meets your expectations? Well, you've come to the right place.
Contractors.Direct offers a curated database of thoroughly vetted, quality contractors, interior designers and interior architects who can bring your vision to life, on time and on budget. Get in touch with us and we'll be happy to connect you with the right people for the job.

Like what you're reading?
Get fresh monthly tips to start & grow your LLC.