9 Office Fit Out Trends to Look Out for in 2022
9 Office Fit Out Trends to Look Out for in 2022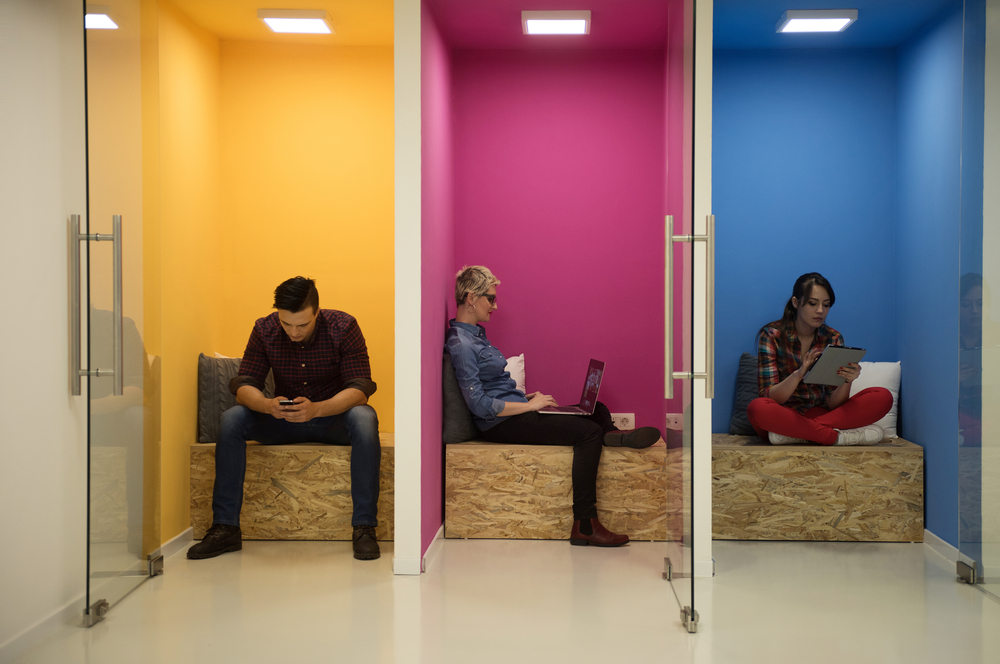 A start of a new year means that we can all soon expect new, fresh concepts and ideas popping up in both the interior design and fit out world. Last year brought us trends such as sustainable designs, upgraded video conferencing rooms and other fantastic innovations that transform the workplace into a functional and aesthetically pleasing space.
This year promises a lot more designs and fashionable fads that are set to stand the test of time beyond just the next 365 days. So, without further ado, here are the top office fit out trends to look out for in 2022.
Multi-functional spaces
This trend has been around for a couple of years now, and it looks as if it's here to stay. But just because multi-functional spaces aren't necessarily exclusive to 2022, doesn't make it any less trendy and functional for the workplace.
Flexible workspaces that can change and adapt to different situations are still the best way forward for any modern office. Think along the lines of transforming desktops and movable dividers that can be shifted around to suit whichever task needs to be done at the time.
The days of rows and rows cubicles and productivity segregation in the workplace are long gone and are unlikely to make a comeback anytime soon. Nowadays, businesses opt to have their workforce congregate in one shared space to inspire creative thinking, collaboration, productivity and team building. But no one company can operate effectively and efficiently in a fully open-plan space alone. Hence why multi-functional spaces are the best alternative.
Sustainable and biophilic workspaces
Another trend that doesn't seem to be going anywhere – especially with the current climate crisis becoming more and more of an issue – is the incorporation of sustainable materials and biophilic designs into your office.
Businesses everywhere are taking up the mantle to do their part by turning to environmental sustainability in their office designs. From recycled furniture and second-hand equipment to energy-efficient systems and indoor plants, there are many ways for companies to make their workspaces more sustainable and biophilic for a healthier work environment.
Learn more about the benefits of biophilic designs and sustainability in the workplace by reading our article on the topic here.
Bold colours in, neutrals are out
Neutral colour schemes dominated 2020 and 2021, but it seems the trend is slowly losing popularity as bolder colours are set to become the staple of every interior design plan of 2022.
By using bright and brave colours in the office, you'll boost the mood of employees coming into the physical space when not working from home. Furthermore, these bold shades and vibrant tones can also improve creativity and productivity, which, in turn, results in a better quality of work.
Emulate the homely comforts
The lockdowns that happened throughout 2020 and 2021 has made employees accustomed to working from home – a place they would not want to leave in favour of working in a traditional office.
However, now that the world is adjusting to a new normal and the workforce is slowly returning to the office, we expect to see many employers trying to emulate the comforts that accompany working from home.
Aspects such as natural lighting, soft colours and cosy furniture are all parts of homely interiors that employers might introduce to help their employees feel warm, welcome and safe.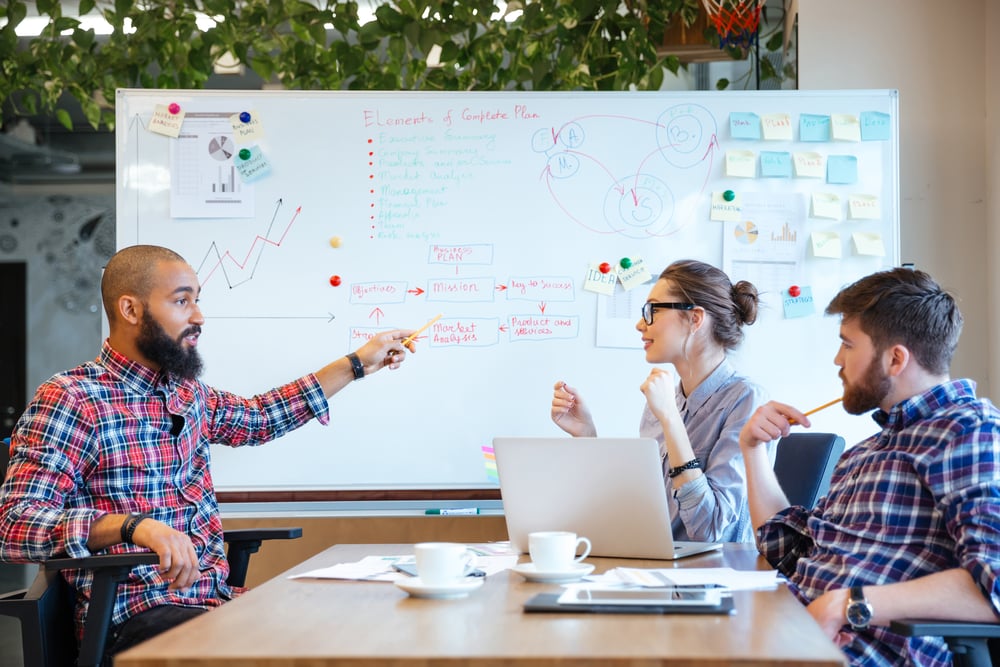 Disguised hygiene hotspots
Even if COVID-19 disappeared tomorrow, businesses of all kinds would still take hygiene and sanitisation throughout the office as seriously as they do now. It has become ingrained in society and is now part of our daily routines.
As such, through a mixture of corporate health-boosting policies and government legislation, companies around the world have already implemented sanitiser dispensing stations to help employees stay safe and clean.
Now, they're taking it a step further and are incorporating hand sanitisation areas into their office designs. This includes recessed wall compartments, hidden dispensers and aesthetically-pleasing signs, which can all be disguised to blend in with the rest of the office atmosphere.
Integrate smart technology into the office
The future is here and technology is a part of almost every function of our daily lives. Smart homes filled with equipment and devices that can all be controlled from an app on your phone are already all the rage around the world – and there's no reason to think that office spaces won't follow suit.
From Microsoft Teams allowing meeting rooms to be booked digitally to office capacity trackers that enable businesses to quickly adapt to social distancing measures if needed, there is an endless amount of technology and digital tools available that are making employees work-life that much easier.
Incorporate wall coverings into the space
Wallcoverings are a new trend in office fit outs as they enable companies to showcase their history and culture through eye-catching patterns, textures or colours. Whether it be a wood design, wallpaper, floor-to-ceiling accent wall or absorption panelling, these wall coverings add warmth and dimension to the workplace – not to mention that these hard surfaces can be more easily cleaned and maintained.
Beyond its safety and design benefits, unique wall coverings can enhance employees' mood and enthusiasm, provide a creative environment to work, and add personality to the space.
Use various textures
A new trend in the office design world is pairing varying textures together, like wood, iron or stone. Combining these different abstract elements and textures – most of which can easily be swapped in or out for something different – creates a more unique space and provides diverse design options.
These fun, unique and eye-catching textiles, fixtures or flooring can bring a space to life and brighten up the office environment.
Think about the acoustics
One of the few shortfalls of an open and transformable office is the inevitability of noise – which can be a problem when employees are trying to concentrate on important tasks or holding internal or external meetings.
Fortunately, noise can be controlled with acoustic elements that help reduce loud sound. You can find textures, furnishings, flooring, partitions, wall coverings and even lighting products designed with acoustics in mind but that still complement your office's overall design theme.
How can Contractors.Direct help?
If you're planning to keep your office on-trend in 2022 by incorporating one of the above fit out trends, then you'll need the help of a professional interior designer and fit out contractor who possesses the necessary skills and experience to deliver high-quality work.
Fortunately, you've come to the right place.
Contractors.Direct offers a curated database of thoroughly vetted, quality contractors, interior designers and interior architects who can bring your vision to life, on time and on budget. Get in touch with us and we'll be happy to connect you with the right people for the job.

Like what you're reading?
Get fresh monthly tips to start & grow your LLC.