8 Tips to Keep in Mind When Designing Your Home Office
8 Tips to Keep in Mind When Designing Your Home Office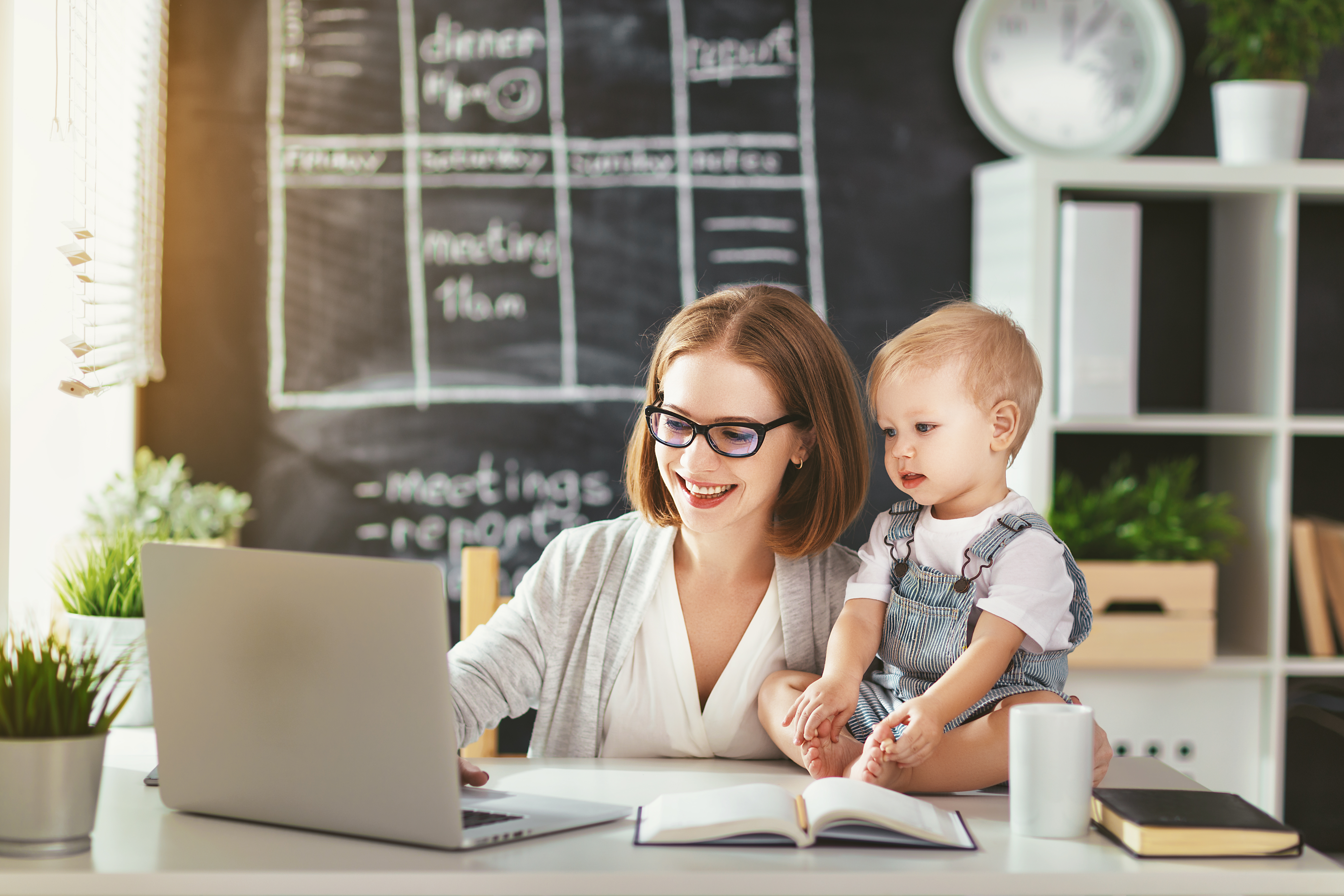 The Covid-19 pandemic has forced businesses the world over to adapt and transform many of their functions and processes to fit the new normal. One of the biggest changes has come in the form of a rise in remote working.
A majority of companies are now implementing work from home policies to keep employees safe while still maintaining productivity and daily functions. Although the world is now slowly opening back up and the workforce is returning to the office, remote working is here to stay – with most businesses offering flexible schedules that allow employees to work from home at least 3 days a week.
And now that remote working is part of the new normal, it's time to get serious about setting up a proper home office to ensure that you're able to be as productive and efficient as possible. Whether you spend your full workweek at home or even just a few hours, it's important to have a dedicated workspace.
If you're thinking about creating a home office or upgrading your current one, then we have 8 tips that you need to keep in mind when designing your residential workplace.
Location, location, location
The very first thing you need to consider is where you want to set up your office in your house. You'll be spending many hours in this space, so don't deny yourself comfort by squishing a tiny desk into a windowless closet.
Home offices come in many different shapes and sizes, which means that you can essentially work anywhere you want. It can be in a separate room, a quiet corner or even in your kitchen – you just need to make sure that it's somewhere where you can focus and get everything you need done.
The key to selecting the right place for your home office is to think about where and when you do your work. For instance, if you're a busy mom, then you might consider a kitchen desk area to be central in the home. Or if you're a professional, you'll want a space that's away from the daily flow and distractions of the household.
Ensure you have enough space to work
You're most productive and efficient when you're comfortable, and that means having enough to work. Can you move easily from side to side? Are you able to stand up and sit back from your desk?
Never underestimate the size of your home office by thinking you can comfortably work in a small space. Trust us, you will end up regretting this. To avoid this, consider using the same key measurements that professional designers use to layout a workstation. This information is easily found with a quick Google search or hiring an expert that can design the space for you.
Choose your furniture wisely
One of the most essential aspects of your home office will be the furniture – so choose wisely. Ideally, you want all your furniture to be ergonomic and comfortable, with a desk that is wide enough for your computer or laptop, as well as anything else necessary to do your work, and a chair that is adjustable and supports your back and neck.
Remember, you'll spend hours out of your day in this chair and behind this desk, so you want to find furniture that is equal parts functional, aesthetically pleasing and comfortable.
Install ample storage and shelving
Your home office is likely to be a small space, so you'll want to be smart about your storage and shelving solutions. The key here is to organise both vertically and horizontally.
Make sure to install enough shelving, filing cabinets or cupboards to meet your storage needs. Furthermore, floating shelves are the latest trend that allows for functional storage while saving space.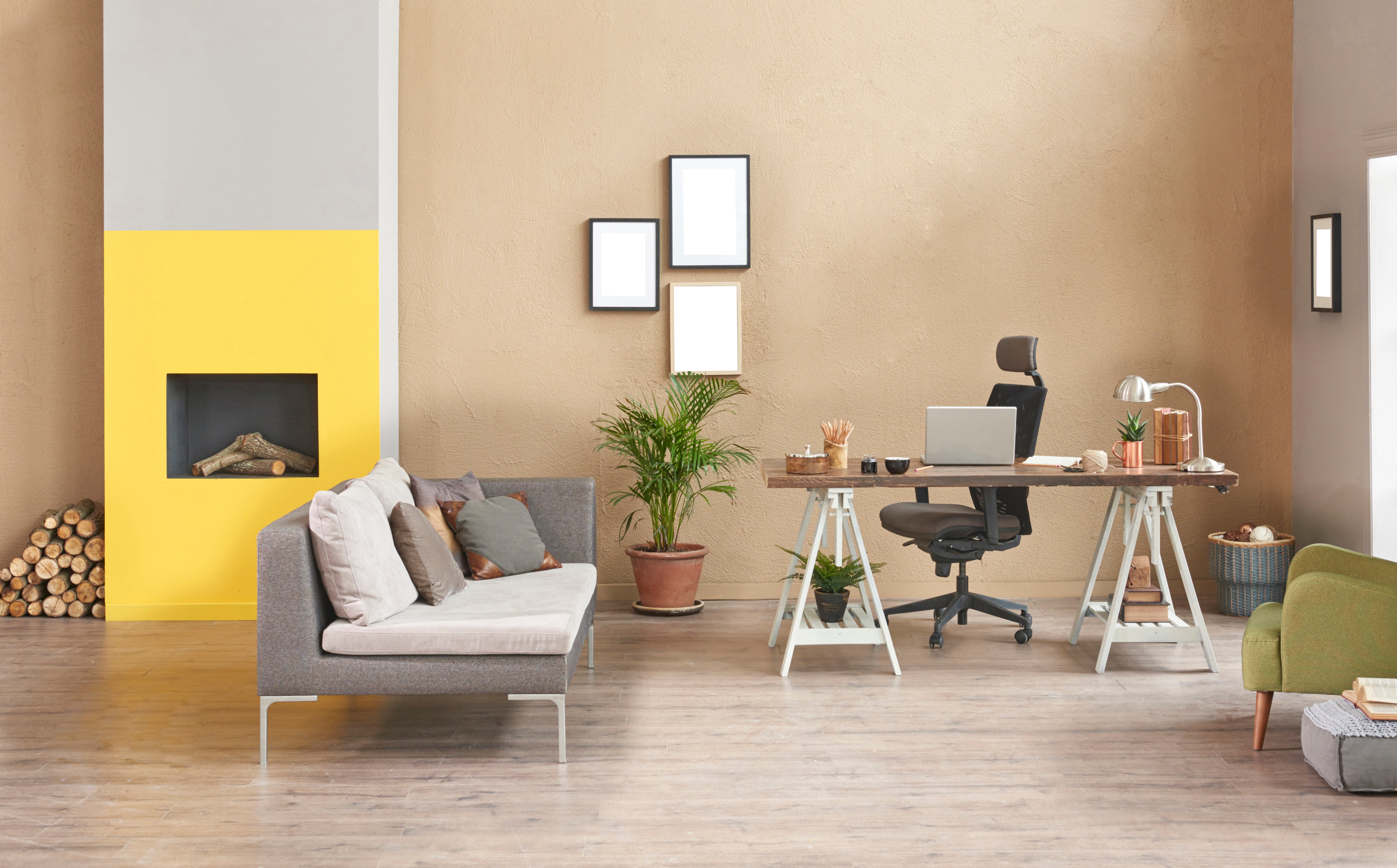 Integrate the necessary technology
We are well within the digital revolution, with technology becoming essential to our everyday tasks, in both a personal and professional capacity. However, the more technology you have in your home office, the more wires and cables will be lying around.
This can look untidy and get in the way, so you'll want to improve the space by taming your technology in any way possible. A few ideas are:
Install a wireless router to reduce your wires by half.

Invest in both a wireless printer and a wireless mouse.

Add a grommet to your desktop to lead any wire from your desk down below.

Attach any visible wires to the underside of your desk or down along a desk leg.

Gather all the loose wires along the floor together with a simple cord tamer.
Incorporate biophilia whenever possible
A long-standing trend in corporate office fit outs is incorporating biophilic elements into the space. Just because you're working from home, doesn't mean that you can't implement this same concept in your residential office.
If possible, choose a space that has windows and allows natural light and fresh air into the office. Not only will it brighten up the space, but it will keep you healthy by reducing eye strain and headaches, as well as ensuring good airflow and ventilation.
Furthermore, you'll want to add as much greenery to your home office as possible. Consider a few indoor plants that can be kept on your desk or in a corner of the room.
Create a suitable floor plan
All fit out and interior design projects need an effective floor plan to be executed successfully. It helps to organise all your thoughts about the space and to ensure that you have all your bases covered.
With the help of a professional, create furniture layouts and floor plans. This way you can try different pieces of furniture and determine which location in your home will work best.
It is strongly advised that you first complete a full home office design before shopping for anything.
Personalise, from décor to paint colour
Our last tip is to have fun with creating your home office. Be sure that space reflects you and your personality, and is one that you're happy to work in. The best part of a home office is that it's completely yours – not the business you work for.
From the accessories on your desk to the colour of paint on the wall, make sure your home office looks and feels exactly how you want it. Take inspiration from what inspires you or your likes and hobbies to give your home office a personal touch.
Need help creating your home office?
If you want to create a successful home office, you'll need the help of expert contractors and interior designers who know exactly what they're doing. Fortunately, you came to the right place.
Contractors.Direct offers a curated database of thoroughly vetted, quality contractors, interior designers and interior architects who can bring your vision to life, on time and on budget. Get in touch with us and we'll be happy to connect you with the right people for the job.

Like what you're reading?
Get fresh monthly tips to start & grow your LLC.