Top Ideas for Supermarket Fit Outs Post Covid-19
Top Ideas for Supermarket Fit Outs Post Covid-19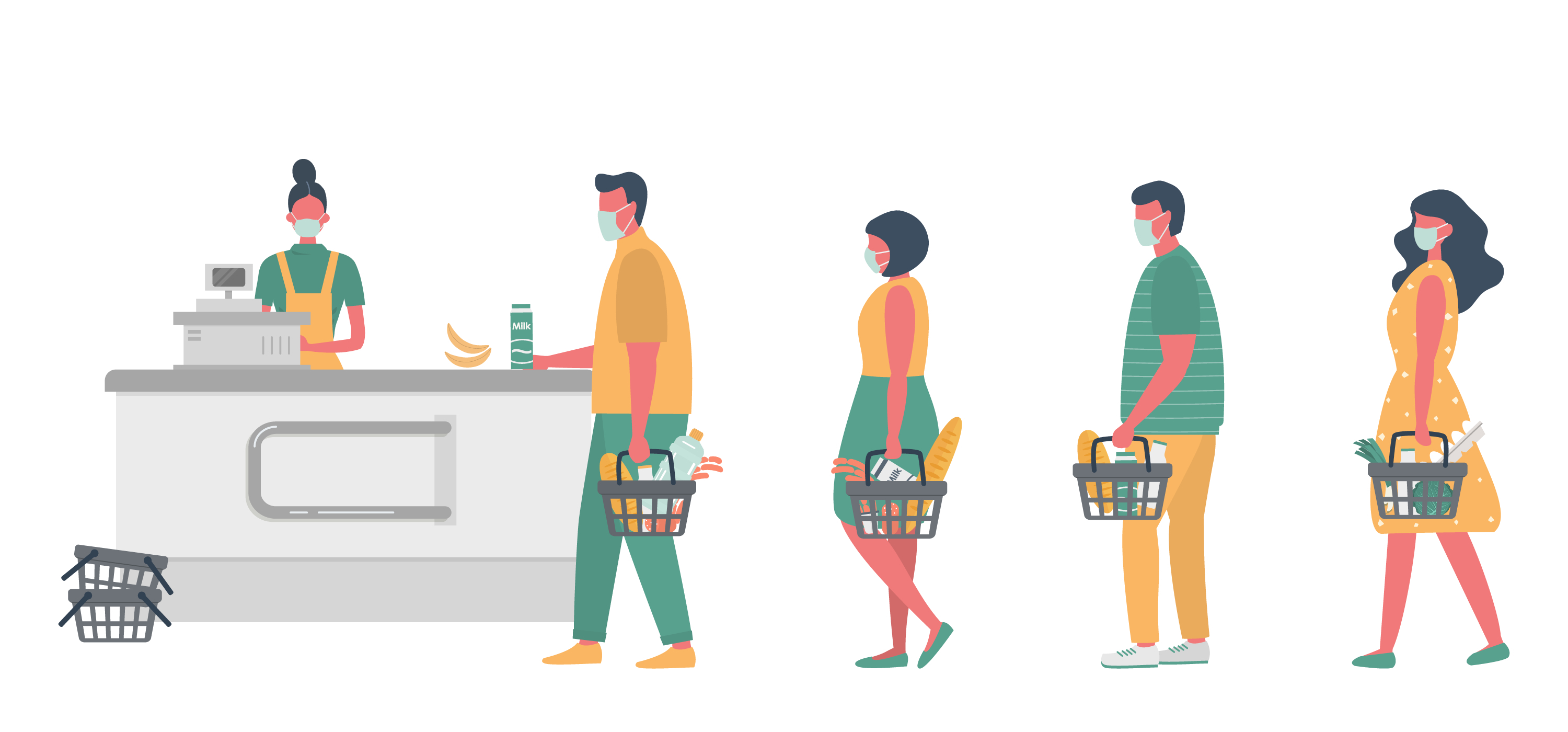 In an age where the world is dealing with the fallout of the Covid-19 pandemic and businesses everywhere have to adapt to a new normal, it has never been more crucial for retail stores to take a hard look at their shop design and adjust their fit out to adjust to post-pandemic shopping.
This is particularly important for supermarkets and grocery stores as they handle essentials, like food, which means they receive high amounts of footfall on a daily basis. Therefore, it's imperative for these spaces to implement fit outs that align with social distancing measures and keep customers and staff safe at all times.
Today, we explore the top ideas that supermarkets and grocery stores can implement within their retail spaces to fit in with the new normal.
Implement more digital solutions
Even before the arrival of the pandemic, the world was fast adapting to the revolution that saw innovative technology being implemented in businesses across all industries and sectors.
From using QR codes to unlock more information about products using mobile devices to digital advertisement boards that showcase sales, promotions and popular items while simultaneously doubling as a store directory, there is no shortage of innovative solutions to implement in your supermarket.
With social distancing measures still firmly in place and the threat of the Covid-19 still a major fear among the public, shoppers are hesitant to stay too long in supermarkets or stand in long queues.
By upgrading your point of sale (POS) system with innovative technology and digital solutions. The first step is to make sure that you're always ready with additional registers on standby once a queue starts building up.
Furthermore, you can now use iPads as your POS. It's much faster and simpler than a traditional till system and allows staff to check out customers from anywhere in the store.
Alternatively, you can consider other convenient, efficient and contactless checkout methods, like self-service tills, where customers can scan and pay for items themselves, as well as scan-and-go options, like Alipay, SocioPay and Apple Pay.
Bridge the gap between physical and online stores
Since the start of 2020, online shopping has become the favoured way of getting groceries and other necessities, as it's safer and more efficient than visiting a physical store.
However, now that the world is slowly opening back up again and the world is starting to adapt to a new way of doing things, more and more people are beginning to go back to brick-and-mortar stores for their weekly or monthly shopping trips.
Although digital stores are slowly eradicating the need for physical locations, that reality is still far off. But that doesn't mean that the two concepts can't co-exist.
Most supermarkets and grocery stores have both a physical location and an online store to expand their reach as far as possible. To ensure maximum efficiency and effectiveness, your eCommerce site should be working hand-in-hand with your physical stores.
This is because modern consumers are using multiple channels and devices in their shopping journeys. Therefore, you need to enable customers to seamlessly shop across physical and digital channels.
You can do this by implementing a click-and-collect service in-store, that allows customers to purchase items online and pick them up at a physical location. Additionally, you can enhance the brick-and-mortar experience by bringing your website in-store. By using technology and digital tools, you can allow customers to browse your online store while in your physical one. This allows them to see products or variants that you may not have on-site.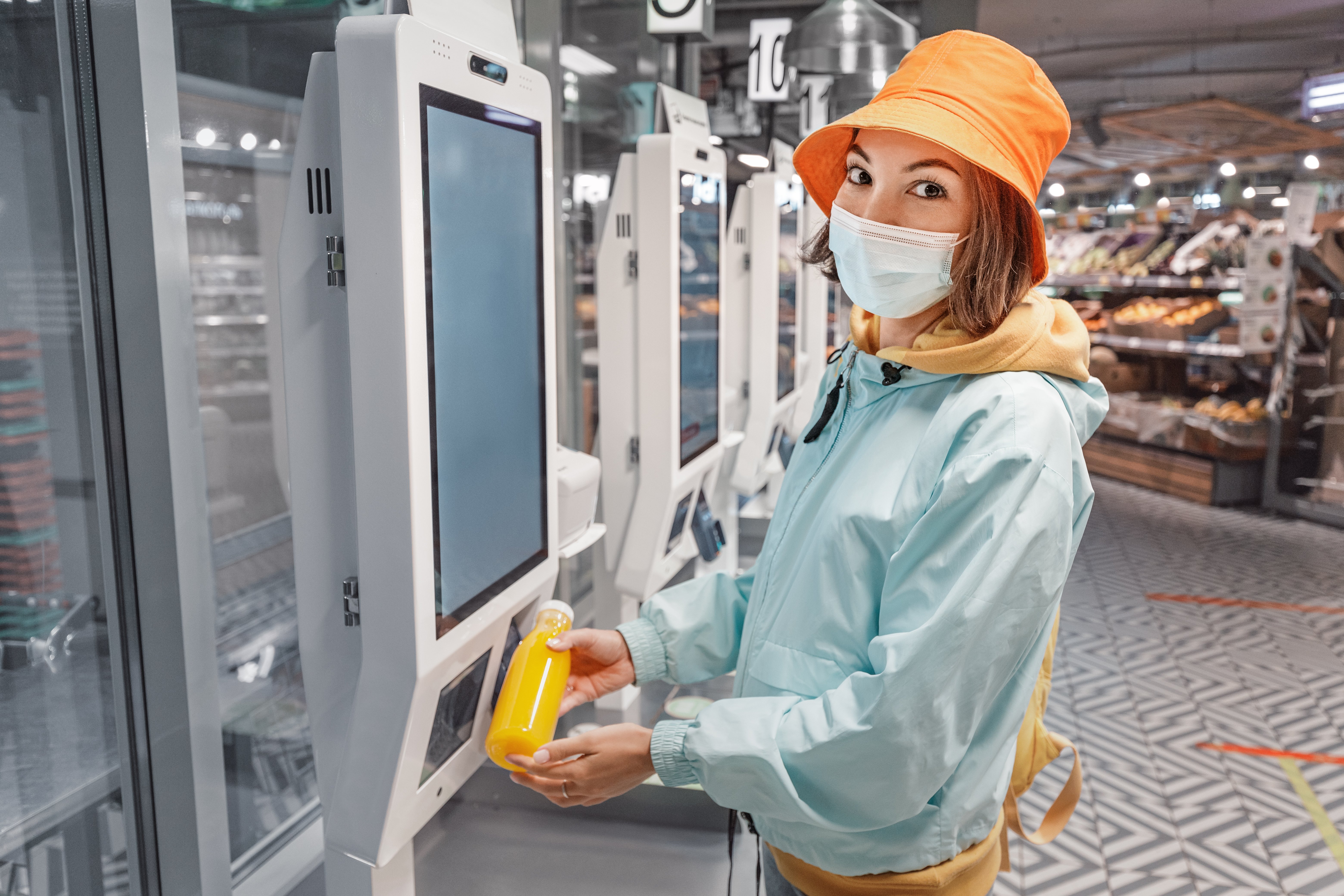 Optimise the layout of your store
Next, you'll want to ensure that the layout of your supermarket is optimised for customers to navigate comfortably and efficiently. Your layout should follow clear reasoning to avoid creating crowded spaces, long lines or frustrating and unsafe circumstances that persuade customers to leave and dissuade passers-by from entering.
There are many tips and tricks you can use to create a suitable layout for your grocery store, but the simplest way to achieve success is to elicit the services of an expert interior design, interior architect or contractor who has the necessary experience and skill in the supermarket field and knows exactly what they're doing.
Sustainability is more than just a trendy buzzword – it's a new way of life that every individual and business need to adapt to if we intend on doing our bit to save the planet.
With that in mind, many supermarkets have taken to eliminating plastic packaging and single-use plastic bags, as well as encouraging recycling by having in-store recycling bins where customers can drop off their recyclables, as well as donating food to eliminate waste.
Supermarkets can take it a step further and embrace sustainable and eco-friendly materials when undertaking fit out or renovation projects, as there are many recycled materials available for use in various construction and infrastructure-related initiatives.
How can Contractors.Direct help?
If you intend to implement any of the abovementioned ideas in your supermarket, you'll require the help of an experienced fit out contractor or interior designer. And we know exactly where to find reliable professionals who provide high-quality work, on time and within budget.
Contractors.Direct offers a curated database of thoroughly vetted, quality contractors, interior designers and interior architects who can bring your vision to life, on time and on budget. Get in touch with us and we'll be happy to connect you with the right people for the job.

Like what you're reading?
Get fresh monthly tips to start & grow your LLC.