11 Top Retail Fit Out Trends to Look Out for in 2022
11 Top Retail Fit Out Trends to Look Out for in 2022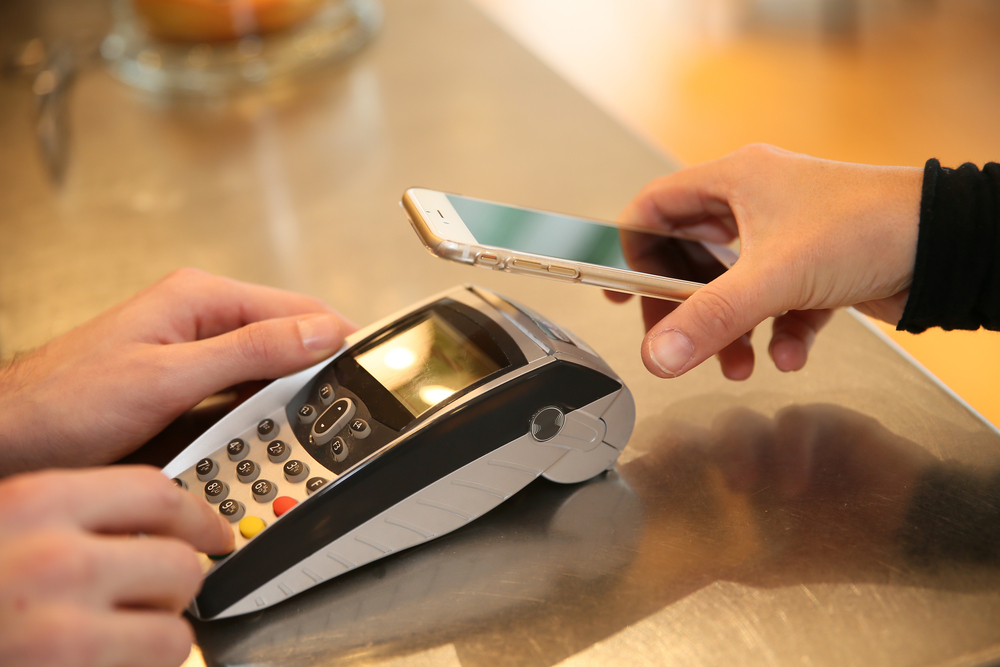 Brick-and-mortar retail stores suffered a massive knock throughout 2020 and most of 2021 as a result of the COVID-19 pandemic, which made it difficult and unsafe for customers to visit physical locations. Naturally, during this time, the popularity of eCommerce sites skyrocketed, with the majority of consumers turning to online stores for all their retail needs.
Now that we're in 2022, however, the tide is turning and physical retail stores are making a comeback. In fact, according to research conducted by Shopify, demand for in-store shopping is on the rise now that brick-and-mortar locations are have begun to reopen.
With this in mind, you'll want to ensure that your physical retail store is in tip-top shape and ready to welcome the steady uptick of customers. If you're not sure where to start, here are 11 retail fit out trends that you can implement in 2022.
1.

Digital bricks
What are digital bricks, you ask?
This term refers to physical stores with technology at their core. Deriving from the terms 'digital stores' and 'brick-and-mortar stores', digital bricks are retail shops that offer consumers the best of both worlds.
And with 89% of customers interested in using more technology in-store, this trend will only continue to grow in 2022. What this means is that more and more physical retail stores investing in new and exciting technology that encourages consumers to visit their space.
The adverse is also true. More online brands are beginning to take their online offerings offline by opening physical stores in shopping centres, including Netflix, TikTok and Amazon's 4-Star store. By doing this, they can offer shoppers a range of products that are either best sellers, trending on the website or boast a high customer rating.
In short, the aim here is to not think about your physical and online stores as two separate entities but to blur the line between them in the minds of the end consumer.
2. Upgrading the in-store experience
Research shows that 45% of consumers admitted to missing in-store experiences, like touching and trying on products, during the lockdown. Being starved from the luxury of physical contact for such a prolonged period of time has driven consumers back to brick-and-mortar stores in droves – and it's time to set up your store to take advantage of this.
You should aim to provide your customers with a positive experience or even a memory to walk away with, as this increases the chance of a return shopper to 90%. To achieve this, you'll want an interactive and engaging space that offers an atmosphere of safety and comfort – just make sure that safety precautions are in place, such as one-way aisles, plexiglass barriers at cash registers, and signs and floor decals that encourage social distancing.
3.

Take AI to the next level
Many retailers are now using artificial intelligence (AI) to better understand and improve the customer experience. From interactive life-size holograms to smart robotics that recognise on-shelf availability, AI and machine learning (ML) enables retailers to identify trends, clusters and patterns in data, which improves decision-making and can automate certain decision points, as well as be used to monitor in-store behaviour and prove access to real-time insights.
4. Sustainability is now expected
COP26 is at the forefront of every business and individual's mind, and at this point, it is no longer optional for companies to adjust their workspaces and processes to better respond to environmental issues.
The modern-day consumer wants to shop with brands that act with integrity and purpose, and by having a more sustainable fit out and interior design in your retail store, you'll provide them with the sense that they can make a difference by choosing to spend their money at your brand.
5. Omni-channel shopping is taking over
This trend has been gaining traction ever since the COVID-19 pandemic first reared its head in 2020. Omni-channel retail seeks to connect at-home and in-store shopping experiences. This includes incorporating QR codes throughout your store to enable shoppers to seamlessly move from offline to online experiences, as well as having pick-up points where consumers can receive products that they've ordered on your eCommerce site.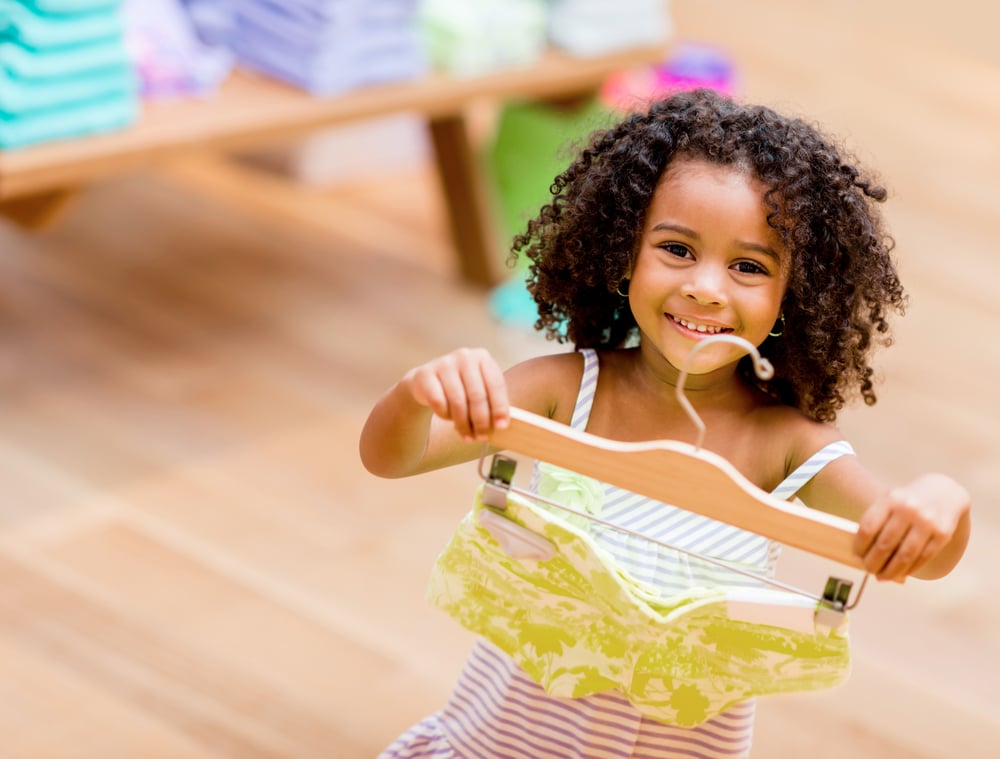 6. Brand storytelling becomes personal
More than ever before, it's vital that physical retail stores do all they can to connect to their consumers as humans – and there's no better way to do this than through your brand.
With more and more consumers turning to online shopping, brick-and-mortar locations are becoming more aware of how scattered and inconsistent their branding is. Thus, you need to ensure consistency, as a brand that tells a consistent story builds loyalty among its customer base. Furthermore, you need to create a shopping experience within your physical space that invites customers back to see, feel and experience your brand.
7. Switch to sophisticated and minimalistic merchandising
Another trend that seems to be standing the test of time in the retail design world is minimalism and the accompanying touch of sophistication that it naturally brings to a space.
Consumers no longer want to see shelves packed to the ceiling with as many products as possible. Instead, they want a more sophisticated shopping experience, which includes greater finesses and refinement in the store design and inventory display.
It's also worth noting that in retail, space conveys value – which means, the more space there is in a store or display, the higher a customer will perceive the value of the merchandise to be. Think about it – you won't walk into a Gucci or Louis Vuitton store and see their racks and shelves overflowing with their offerings, will you?
8. Make your store a home
With the pandemic still very much looming over our heads, retailers should aim to make their customers feel as safe and comfortable as possible when in their store. And where do people feel their most secure and relaxed? In their homes, of course.
What you'll want to do is emulate the feeling in your store's fit out and interior design by crafting a space with a comfortable, inviting and home-like atmosphere. Consider adding wood flooring to make the store warmer and more welcoming, or adding a coffee bar within your store, so that shoppers can get their caffeine fix while grabbing items they need.
This trend is quite common in restaurants, hotels and other establishments in the hospitality industry – and now retail stores are joining the ranks.
9. Is your store social media-friendly?
Even before Covid, every business in the retail and hospitality industry aimed to create a focal point in their interior design that could be used as the perfect backdrop for a customer's next social media post.
There's nothing the modern consumer loves more than a good photo opportunity. And if you provide the right aesthetically-pleasing space that a shopper will want to photograph or pose in front of, it will not only increase the chance of a return customer but will also result in free advertising – as they will most likely tag you in their social media post and spread the news about your store via word of mouth.
Whether it be a mural or accent wall, an eye-catching floor or wall installation, neon or chalkboard signage or décor that creates the perfect backdrop, be sure that your next fit out and interior design plan is social media-friendly.
10. Wayfinding for floor designs
By now, we're sure you've been in a store that has signage or floor decals guiding you around the store for the most optimal shopping experience. For the most part, however, traditional wayfinding is not easy on the eye. Fortunately, a trend that is set to take over 2022 will see wayfinding becoming much more aesthetically pleasing.
Instead of relying on floor decals, graphics and signs, consider installing your flooring in a specific pattern that guides shopper traffic through your store. In this way, flooring can be both art and science.
How can Contractors.Direct help?
If you're planning to keep your retail store on-trend in 2022 by incorporating one of the above fit out trends, then you'll need the help of a professional interior designer and fit out contractor who possesses the necessary skills and experience to deliver high-quality work.
Fortunately, you've come to the right place.
Contractors.Direct offers a curated database of thoroughly vetted, quality contractors, interior designers and interior architects who can bring your vision to life, on time and on budget. Get in touch with us and we'll be happy to connect you with the right people for the job.

Like what you're reading?
Get fresh monthly tips to start & grow your LLC.