Understanding Retail Interior Design in 2021: 7 Principles for A Great Store Concept
Understanding Retail Interior Design in 2021: 7 Principles for A Great Store Concept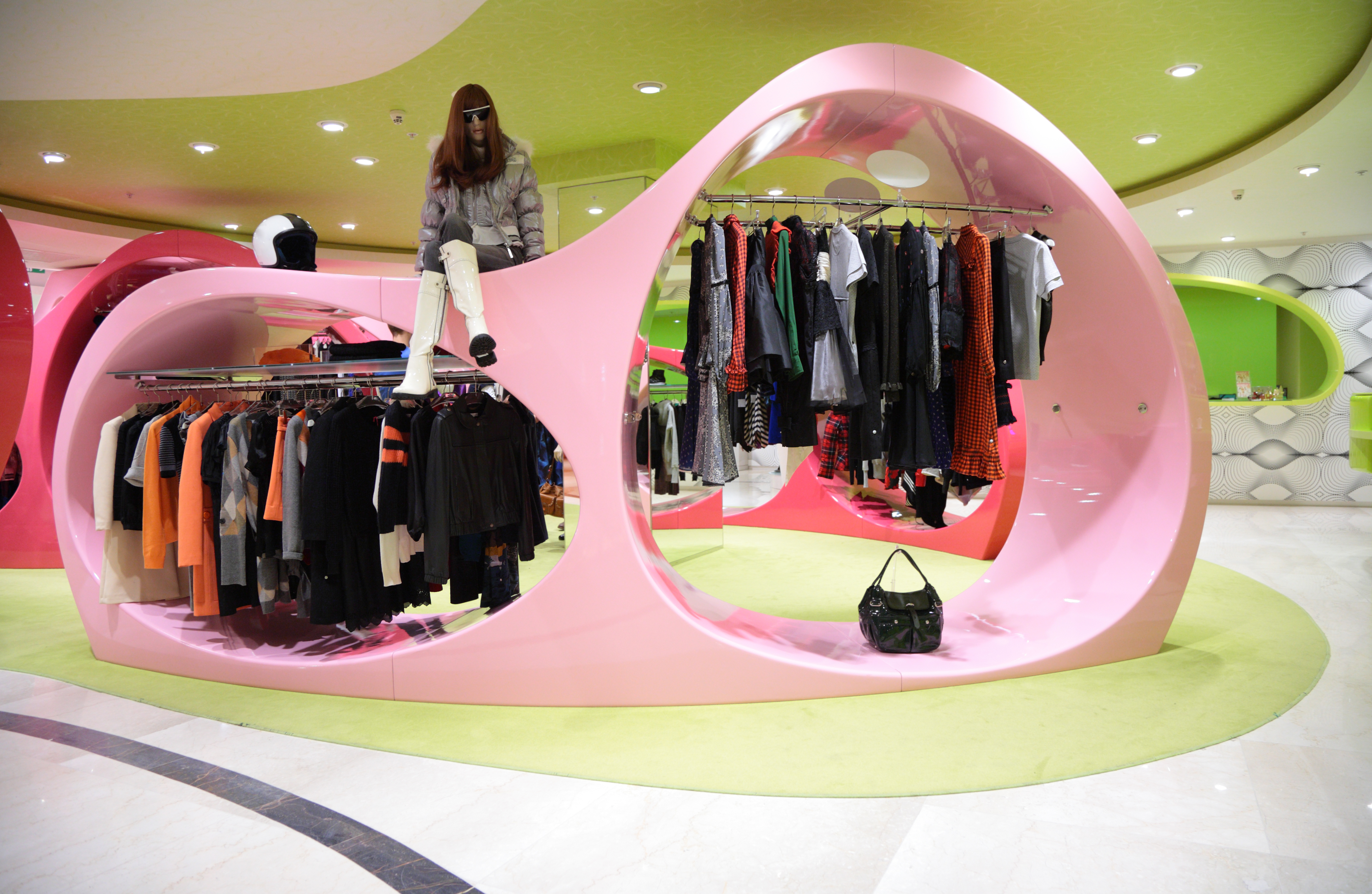 Each and every retail store is unique, with its own specific layout that caters for its clientele and a creative interior design that reflects its personal brand. However, they all have one thing in common – all retail stores want to get more feet through their doors and influence their customers to buy as many products as possible.
The best way to achieve this goal is through the interior design of your retail store. But to execute this perfectly, you'll need a good understanding of how retail interior design works in 2021 and beyond. In this article, we take you through 7 design techniques that will help you achieve the retail store of your dreams.
1. Use appealing visual merchandising
The first thing a customer or person walking by will notice about your store is the shop windows. Therefore, your window design must feature an eye-catching piece of visual merchandising that will draw passersby into your retail store – it could make all the difference to whether someone enters or moves on to the next shop.
You should aim for a creative interpretation of the product you're trying to sell while making sure the product itself is at the heart of the display. This will not only grab the attention of those walking by but will also communicate a message and tell a story that your customers might relate to – and once that emotional connection is formed, they're more likely to buy your product.

2. Dictate the customer journey

We live in a time where e-commerce is booming and every item, essential or not, is just a click away. However, that doesn't mean that physical stores have become redundant. Modern consumers are still visiting retail outlets – but the way they shop has now changed.
Customers today are extremely busy and, as a result, tend to shop in a hurry. Therefore, your job is to ensure that your retail interior design dictates the customer journey by slowing consumers down and encouraging them to browse. The increased dwell time might lead to them discovering new items to add to their basket.
To encourage this kind of shopping behaviour, you'll need an effective layout and immersive experience. There are different types of layouts for retail stores, like grid layouts, herringbone layouts, loop layouts or free flow. Whichever one you choose, make sure it creates a path for your customers to follow through the store.

3. Guide customers' path around the store

When you're satisfied that your chosen layout will have the desired effect on customers shopping behaviour, it's then time to craft a plan for product placement. You should have a clear idea of which products should lead where and how you want the customers to end up at the till. This journey, from start to finish, should be made clear and apparent to all shoppers who enter your store.
An example of an effective customer pathway can be seen by food retailers, who strategically place essentials like milk, bread and eggs at the back of the store. Or department stores that tend to place the children's section on the top floor. This is to ensure that customers have to navigate through the other aisles and departments to get to where they need to be – thus increasing the chance of additional purchases.

4. Capitalise on the right side of the store

Research has shown that customers naturally veer towards the right side of retail space due to the vast majority of the global population being right-handed. Using this knowledge, it's safe to assume that most people will reach out with their right hand and be drawn to the right-hand side of any space.
Make sure to capitalise on this information by placing visually appealing and Point of Sale displays on the right-hand side of your store. Customers will be guided naturally in an anti-clockwise direction – use this to transform your retail space and leverage sales.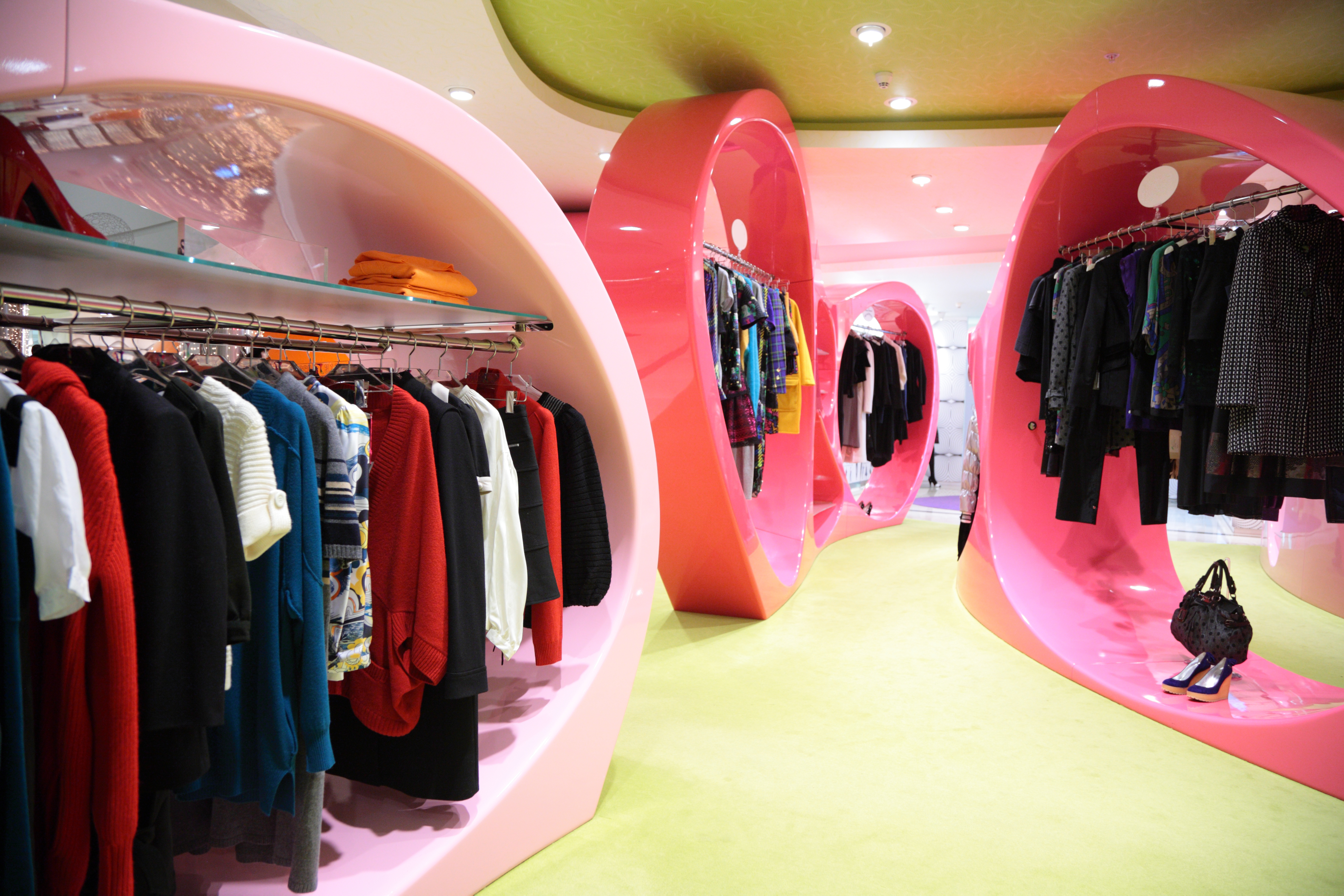 5. Make the customer experience enjoyable

When it comes to the interior design of your retail space, don't be afraid to be bold, creative and innovative with your store design. As we mentioned earlier, the number of shoppers who are turning to e-commerce is only increasing – counteract this by making your retail space enticing and interactive.
The one thing an e-commerce store can't provide is that physical experience and immediate satisfaction – this is what you need to focus on to keep your store busy. And this doesn't mean you need a large space or an endless supply of stock on your shelves. It means that the customer experience needs to be stimulating and enjoyable to the point where they'd rather make the trek to your store than shop online.
Through interior design, you'll be able to keep your customers coming back. Use clever colour choices, bold signage, innovative designs and digital integration for a more immersive environment that reaffirms your brand and brings your store to life in a way that an online shop never could.

6. Integrate some breathing room

No-one likes to be in a space that feels busy and overcrowded, that's why it's vital to give your customers some breathing room while they're visiting your store. Not to mention, that jam-packed store gives the impression that the products are of lesser quality.
Have you ever noticed how high-end brands, like Gucci and Louis Vuitton, always have gaps in their store designs? This is to allow customers more space to think and move around freely, but also has the added effect of a more exclusive, luxury feel. When in doubt, the minimalist style is the way to go.

7. Make the most of the space

The last tip we have for you is to make the most of any shop space. Whether your store has two floors or is a pop-up, your design needs to be eye-catching and the customer experience still needs to be good. Don't make the mistake of slacking off on your interior design because you have a smaller or temporary space.
Next steps
Now that you have a good idea of what to keep in mind when it comes to the interior design portion of your retail fit out, you'll need someone to help you craft and execute your project. We've helped you get this far and we don't plan to stop now.
Contractors.Direct offers a curated database of thoroughly-vetted, quality contractors who can bring your vision to life, on time and on budget. Get in touch with us and we'll be happy to connect you with the right people for the job.

Like what you're reading?
Get fresh monthly tips to start & grow your LLC.