Visual Merchandising: Grow Your Brand Through Your Store Interiors
Visual Merchandising: Grow Your Brand Through Your Store Interiors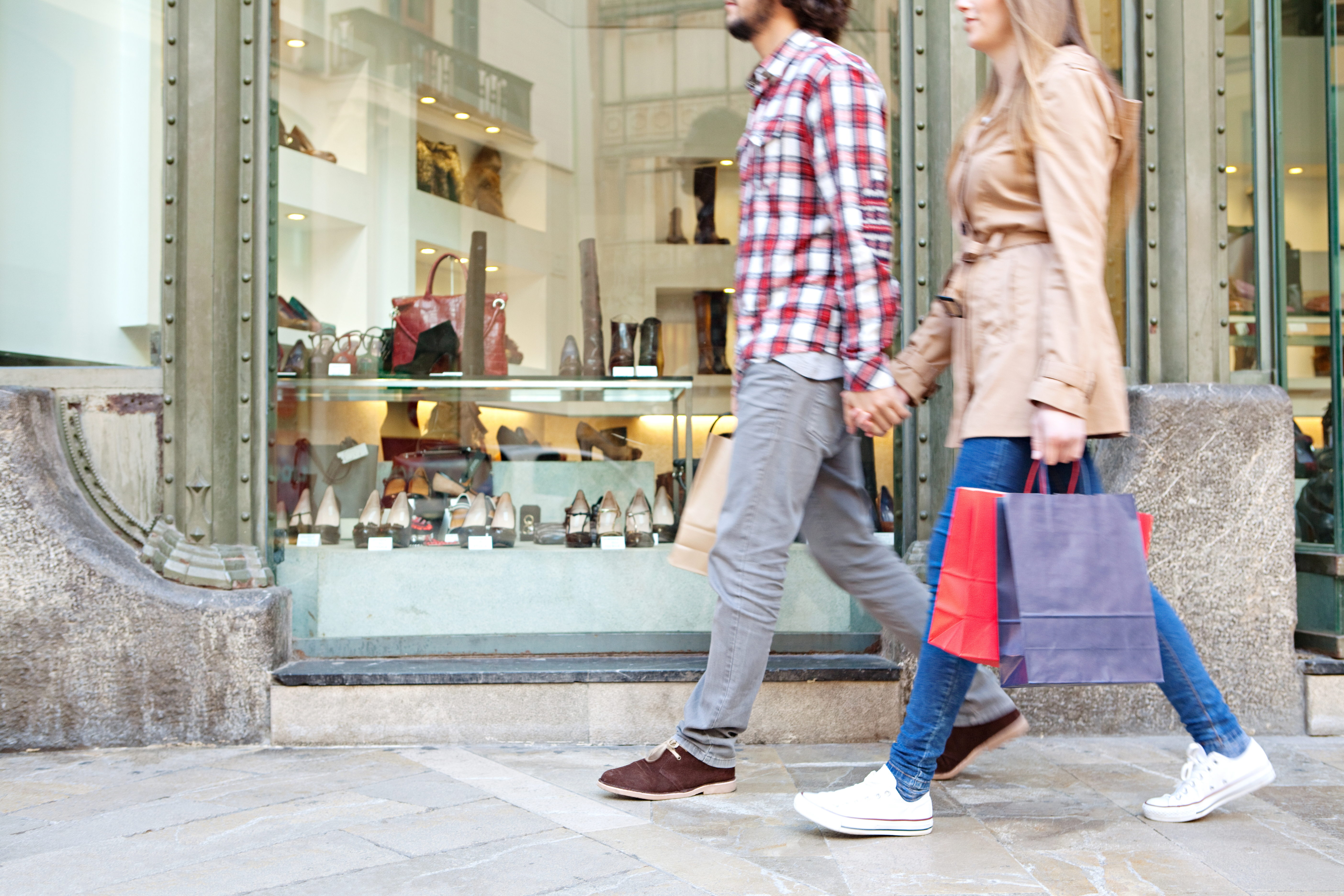 Visual merchandising is the most important tool in any retail store's arsenal. It's the first thing a customer sees as they enter or walk by your shop, and will make all the difference on whether someone chooses to set foot in your store or keep on walking. It also reflects and communicates your brand to shoppers – so it needs to be appealing, noticeable, creative and, most of all, authentic.
To make sure that you catch the eye of passersby, we've laid out a few visual merchandising fundamentals that you need to keep in mind to grow your brand through your store interiors.
Store layout
The layout of a space is the most important factor in any fit out design, from offices to restaurants – but it is particularly vital in retail stores. Your store's layout dictates the path your customers will use to move around the space, as well as influence their behaviour – so make sure that its practical, works in your favour and has a positive impact on the customer experience.
Aim for an effective layout and immersive experience in your store that encourages consumers to slow down and browse. The increased dwell time could lead to them discovering other products that they might want to add to their basket and buy.
Merchandising
After you're satisfied with your store design and layout, it's time to move on to visual merchandising. This step focuses on how the retail store looks and how the products are styled.
You need to understand who your customers are, what motivates them and how they shop to come up with an effective merchandising strategy. Merchandising is essential in the purchase decision process – if not executed effectively, consumers will overlook, lose interest or become frustrated with the way you choose to display your products.
For example, vertical displays are much more effective than horizontal ones, as customers can stay in one position and use their eyes to follow the display of items from top to bottom. A horizontal display, however, forces the customer to move from side to side to follow the display, which does not make for a comfortable experience.
A simple tip to keep in mind when merchandising is to place fast-selling and high-margin products between waist and eye height – this tends to be the most effective part of the visual display. Products with lower popularity should be displayed in less-prominent locations in the display area.
Displays
Customers buy with their eyes long before they reach for their wallet – and that's why presentation is so important in the retail industry. Invest in eye-catching window displays that show off your products in a creative, visually appealing way. This is an easy way to attract the attention of those walking by and enticing them into the store to see more.
You know your product best, so be sure to display it in a way that is not only aesthetic but accurately represents what you're trying to sell. However, here are a few techniques that you might want to use:
Colour blocking: Captures attention and creates a striking impact.
Symmetry and balance: Keep displays simple and uncluttered.
Repetition: Emphasises your product and makes it stand out.
Odd numbers: The brain takes slightly longer to process uneven numbers and they look more attractive, as well.
Mirroring and triangulation: Creating a high focal point and triangle effect catches the eye and can have an effective impact on customers.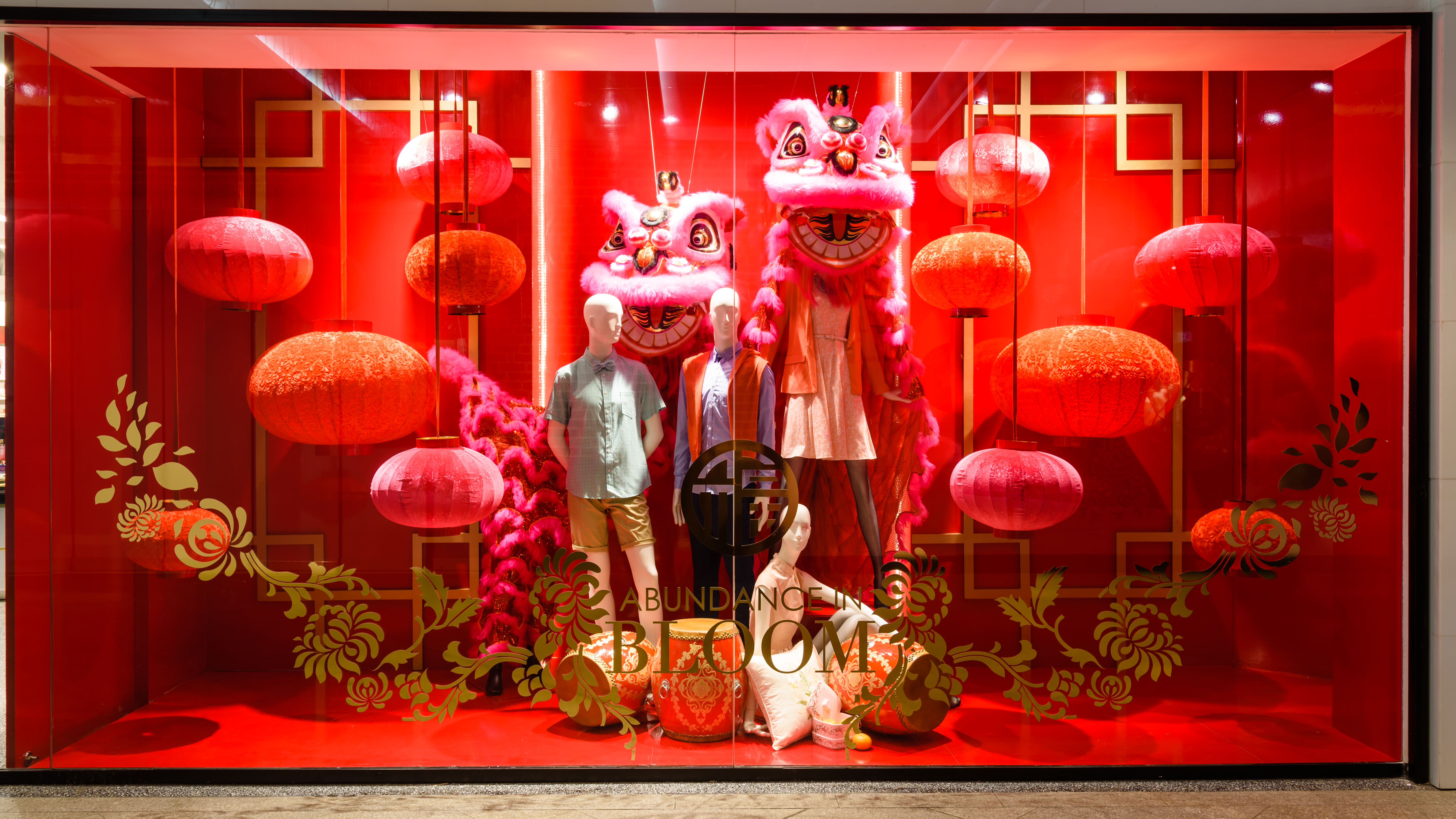 Graphics
Using the right graphics and point of sale (POS) in your retail store can help customers make decisions. How does it accomplish this? By catching attention, identifying products, drawing focus to sales and promotional items, and highlighting prices or the benefits of products.
In short, retail graphics do all the talking by communicating everything the customer needs to know to close a sale on your behalf. By implementing graphics, you're adding to the experience that represents your brand.
Retail graphics can be used for the following:
Enhancing the storefront
Creating custom printed wall coverings
Custom storefront signage
Window graphics and custom printed window film
Banners
Digital visual merchandising
We're living in a digital age, where technology is becoming an integral part of everything we do. That's why retail stores need to keep up with the times and integrate digital visual merchandising so that shoppers can have a more seamless experience.
This new method of visual merchandising introduces a new way of interacting with customers, as well as offering a way to curate in-store content in an easily updatable way.
Don't forget the basics
Lastly, we encourage you to not forget about implementing the basics of visual merchandising in your retail store. This entails ensuring the space is clean and tidy at all times and that regular store maintenance is carried out.
Yes, visual merchandising is an important and effective way to entice customers into buying your products, but none of this will matter if you're not ensuring that every aspect of the customer experience is catered for – so make sure to pay just as much attention to the smaller details too.
Next steps
Now that you know how the fundamentals of visual merchandising can benefit you when outfitting your retail store, it's time to find a contractor that can help you craft and execute a plan of action for your project. We've helped you get this far and we don't plan to stop now.
Contractors.Direct offers a curated database of thoroughly-vetted, quality contractors who can bring your vision to life, on time and on budget. Get in touch with us and we'll be happy to connect you with the right people for the job.

Like what you're reading?
Get fresh monthly tips to start & grow your LLC.