Warehouse Fit Out & Design Trends Set to Dominate 2022
Warehouse Fit Out & Design Trends Set to Dominate 2022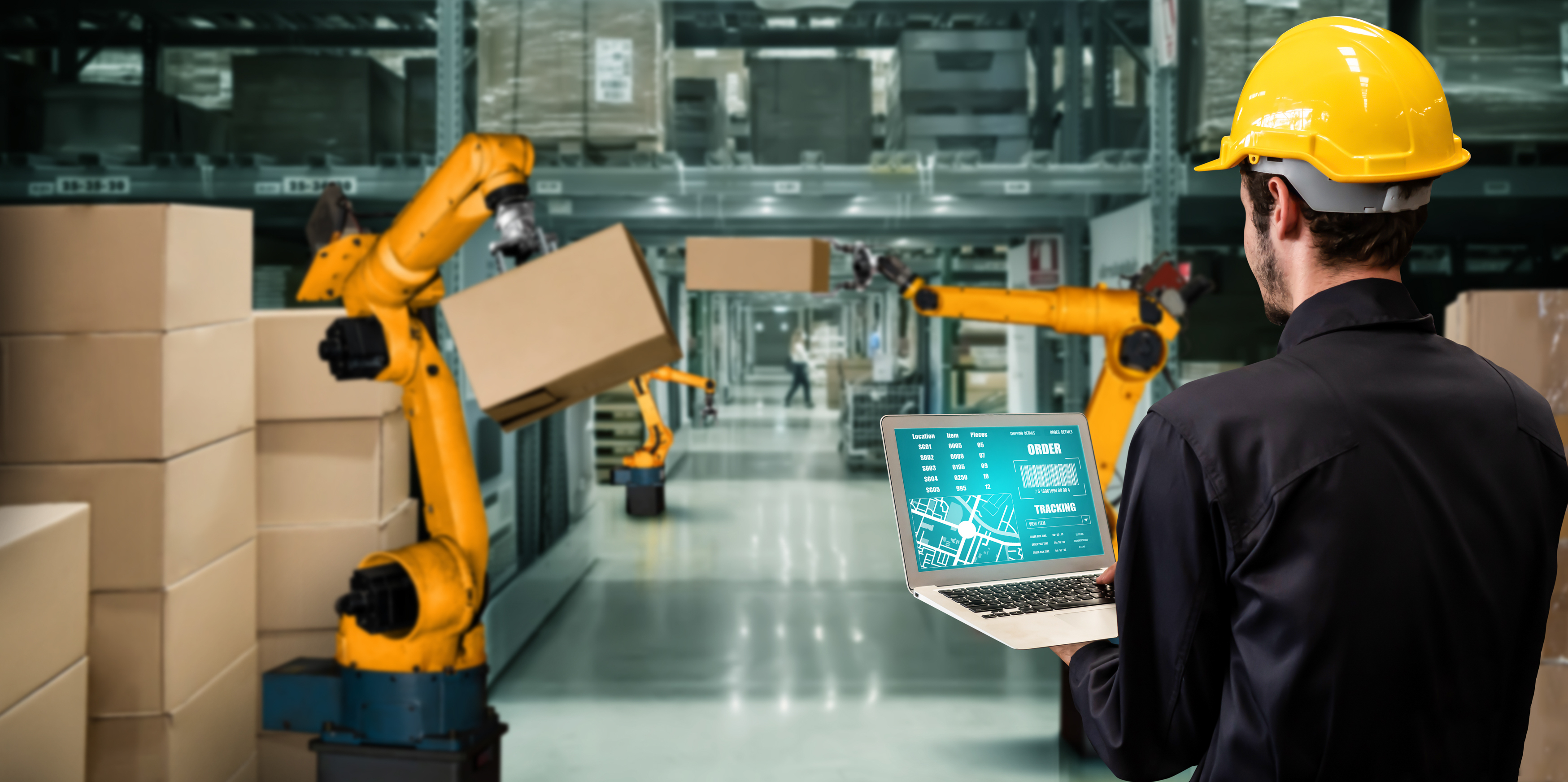 Since the COVID-19 pandemic first began in early 2020, warehouses have been undergoing continuous changes to ensure a functional, efficient and – above all else – safe workspace for all those who use it. One of the aspects that are being introduced into warehouses all over the world is technology.
Pre-pandemic, warehouses were already starting to implement technology and digital tools within their space and processes, with COVID-19 only speeding up the progress. Today, digitalisation is in full effect and is being embraced more and more out of both necessity and the need to progress and keep up with modern trends.
Why do we mention this?
When looking at the fit out and design trends that are set to dominate warehouses in 2022, technology and digital tools are being incorporated in nearly every aspect. With that in mind, here are this year's top warehouse trends to look out for:
1. Conveyors are out, mobile robots are in


At one point in time, conveyors were seen as essential and the height of innovation in warehousing processes. They play an important role in the movement of materials within warehouses and distribution centres. However, conveyors are now slowly becoming redundant as new technology is set to take its place.

This comes in the form of cheaper, portable plug-and-play mobile robots, which are now beginning to replace traditional fixed warehouse systems. Now, this is not to say that conveyors do not work anymore, but mobile robots offer a more optimised approach.

The rising incorporation of mobile robots within warehouses is a result of the need for more effective use of space. Conveyor belts get the job done, but the larger ones take up a lot of floor space – which can be especially troublesome for smaller logistic operations.

Thus, many warehouse owners are gravitating towards Robots-as-a-Service (RaaS) systems as a more efficient, space-saving alternative. This allows them to enjoy the benefits of robotic process automation by leasing robotic devices and accessing a cloud-based subscription service without having to purchase the equipment outright – thereby avoiding the downsides of ownership and helping to maintain their bottom line.

2. Integration of cobots

When artificial intelligence (AI) and robots first got introduced as a more efficient alternative to mundane, repetitive labour, people were frightened that this then meant that humans would be replaced in the workplace. This fear only heightened with the continuous advancement of technology, where automation systems are becoming more commonplace in businesses. However, there is a new solution on the market that can improve warehousing processes alongside human workers.
A cobot is a collaborative system that works with employees, and are typically tasked with the handling of goods, picking, packing and packaging. Their main function is to reduce the time it takes to complete certain tasks, thereby improving efficiency around the warehouse. And the best part is that cobots are extremely quick and easy to install with straightforward, user-friendly programming.
3.
Keep up with greater demands through automation
If you run a smaller logistics operation in the UAE, you might have been surprised to find a major spike in business from large retailers and manufacturers since the beginning of the pandemic in 2020.
When COVID-19 reared its ugly head, these businesses were pushed to source from a broader pool of suppliers, which, in many instances, were more localised. As a result, small and big logistics companies around the UAE have found themselves needing to introduce more agile systems that enable them to meet the high expectations expected by large retail clients.
In other words, logistics companies are taking a second look at their warehouse fit out to reconfigure the space to accommodate this influx of business. Warehouse management systems are being upgraded and scalable automation is being utilised to create greater agility. Furthermore, warehouses will also need to be optimised to hold more stock – which means extending the current space to accommodate more merchandise or reconfiguring it in a way that allows for more products to be stored.
4.
Data-driven warehousing is the future
Logistic operations rely on data at nearly every stage of the warehousing process. From monitoring goods and tracking shipments to collating customer preferences, data already plays a major role in the modern supply chain.
But as technology advances, more digital tools are becoming available to use data more effectively within logistics operations. By having a more data-driven warehouse, businesses can create more efficient processes within their facilities, and today, more and more operators are adopting this idea to reach new heights of success.
Concepts such as warehouse labour management systems (WLM) are being used to monitor metrics in real-time, helping to identify inefficiencies and potential technical issues long before they actually cause any trouble. Naturally, this then enables businesses to keep ahead of competitors and streamline costs in the long term.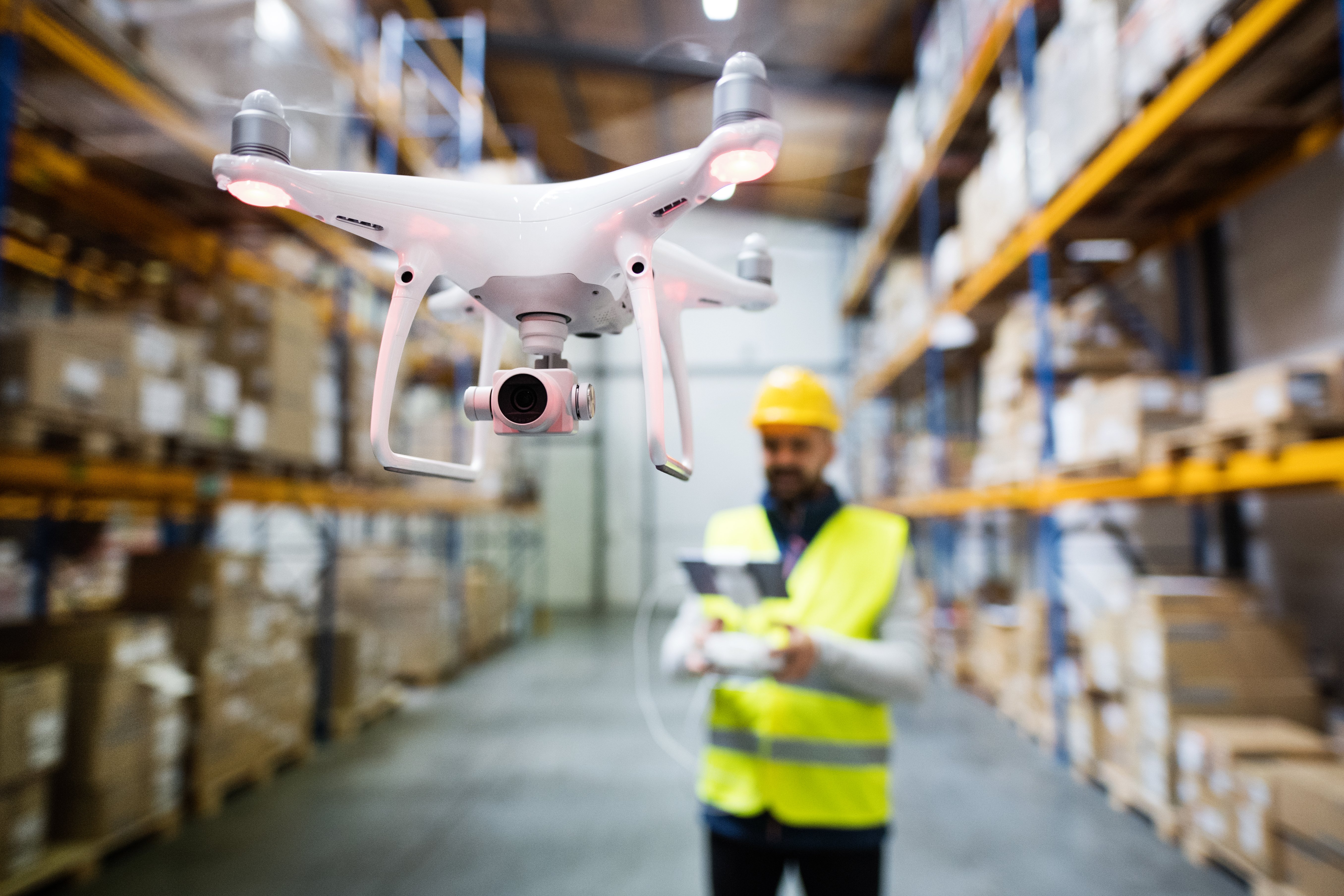 5.
Aid flexible working with technology
COVID-19-related restrictions and rules might be easing up, with some even falling away, as of late, but this does not mean that we are free of the threat. The pandemic has shaken businesses all over the world to their very core and has shown just how quickly things can fall apart almost overnight.
Furthermore, the pandemic has also changed the world and the way we go about business for good. Even if the virus were to disappear tomorrow, many of the processes and functions we have in place today will remain indefinitely – one of these being the concept of flexible working.
At the height of the pandemic, remote working was mandatory due to safety concerns, lockdown and social distancing protocol. Post-COVID, lots of people are still working from home even though workplaces are back up and running – and they will continue to do so for the foreseeable future.
Many businesses have adopted a hybrid staffing model that allows employees to work from home on certain days and come into the office on others. However, this concept doesn't work for staff who work in operational or technical roles, as they need to physically operate machinery or carry out manual labour – or does it?
Modern technology is now making it possible to carry out these operational and technical roles remotely – especially where greater levels of automation are being introduced. This includes using video feeds to conduct real-time monitoring or the remote operation of complex machinery (provided reliable connectivity is in place).
And this technology goes beyond just providing staff with more flexible working options. It also creates more physical space in the warehouse and distribution centres, instantly increasing capacity without any additional investment.
6.
Do you have a micro-fulfilment centre?
If your answer to the above question is 'no', then you're already lagging behind many of your competitors.
At one point in time, the idea of a two-day delivery timeline felt revolutionary. Today, however, that might as well translate to 2 years. Although consumers love the idea of eCommerce, they still want the instant gratification that comes with shopping in a brick-and-mortar store. Thus, warehouses scaled up and optimised their processes to the point where next day or same-day delivery is available to customers.
This is largely achieved through micro-fulfilment centres – a concept that is increasingly taking up a more prominent role in the sector. These centres can be deployed in greater numbers and in more localised areas, making last-mile deliveries faster and more efficient. They can either be added onto an existing location to create more capacity or built as standalone operations. Not to mention that their compactness makes them cost-effective and flexible.
7.
Incorporate more diverse pick methods
The majority of consumers prefer to use eCommerce and social media stores to purchase items, as it's the more convenient – as well as pandemic-safe – option. As a result, it's predicted that methods like batch pick and sort will become more common in the near future, as it provides a more cost-effective system when needing to quickly deal with high volumes of small orders.
This enables multiple shipments to be picked at the same time before being separated into individual orders, which, in turn, increases throughput rates as travel times inside the warehouse will be reduced. eCommerce and social media orders can then be released in a short timeframe at a low cost.
Alternatively, when warehouses are very busy, wave picking can also be a good option where there are a large number of pickers and various product SKUs. This cuts down congestion between locations and ensures orders are grouped into zones.
8.
Accommodate for reverse logistics
Stores that operate online and on social media are great for the convenience, safety and ease it provides consumers. However, it does pose a major drawback for warehousing operations – the 'Instagram effect'.
The 'Instagram effect' was coined in research which showed that approximately a third of shoppers make impulse buys as it's easier to purchase products through social media platforms. However, as these social media shops continue to extend their reach, more impulse shoppers will return their purchases – with studies showing that a fifth of all online shoppers making returns are expected to be from social media purchases.
And with these returns comes the need for warehouses to accommodate reverse logistics. This means that the warehouse space needs to be prepped for high levels of returns.
9.
Sustainable and green warehousing at the forefront
Lastly, warehouses need to ensure that their fit out and interior design is eco-friendly and sustainable. Not only will it help the environment and project a positive brand image aware of customer concerns, but it will also reduce costs on utilities – of which lighting and heating are always the two biggest expenses.
Consider implementing these green changes in your warehouse. These changes can include LED lighting, solar panels, skylights, cool-roof system and sustainable building materials for extensions or new builds, as well as incorporating green practices to be built into your modern warehouse design features.
How can Contractors.Direct help?
If you're planning to keep your warehouse on-trend in 2022 by incorporating one of the above fit out concepts, then you'll need the help of a professional interior designer and fit out contractor who possesses the necessary skills and experience to deliver high-quality work.
Fortunately, you've come to the right place.
Contractors.Direct offers a curated database of thoroughly vetted, quality contractors, interior designers and interior architects who can bring your vision to life, on time and on budget. Get in touch with us and we'll be happy to connect you with the right people for the job.

Like what you're reading?
Get fresh monthly tips to start & grow your LLC.