11 Ways to Add a Touch of Dubai Luxury to Your Living Room
11 Ways to Add a Touch of Dubai Luxury to Your Living Room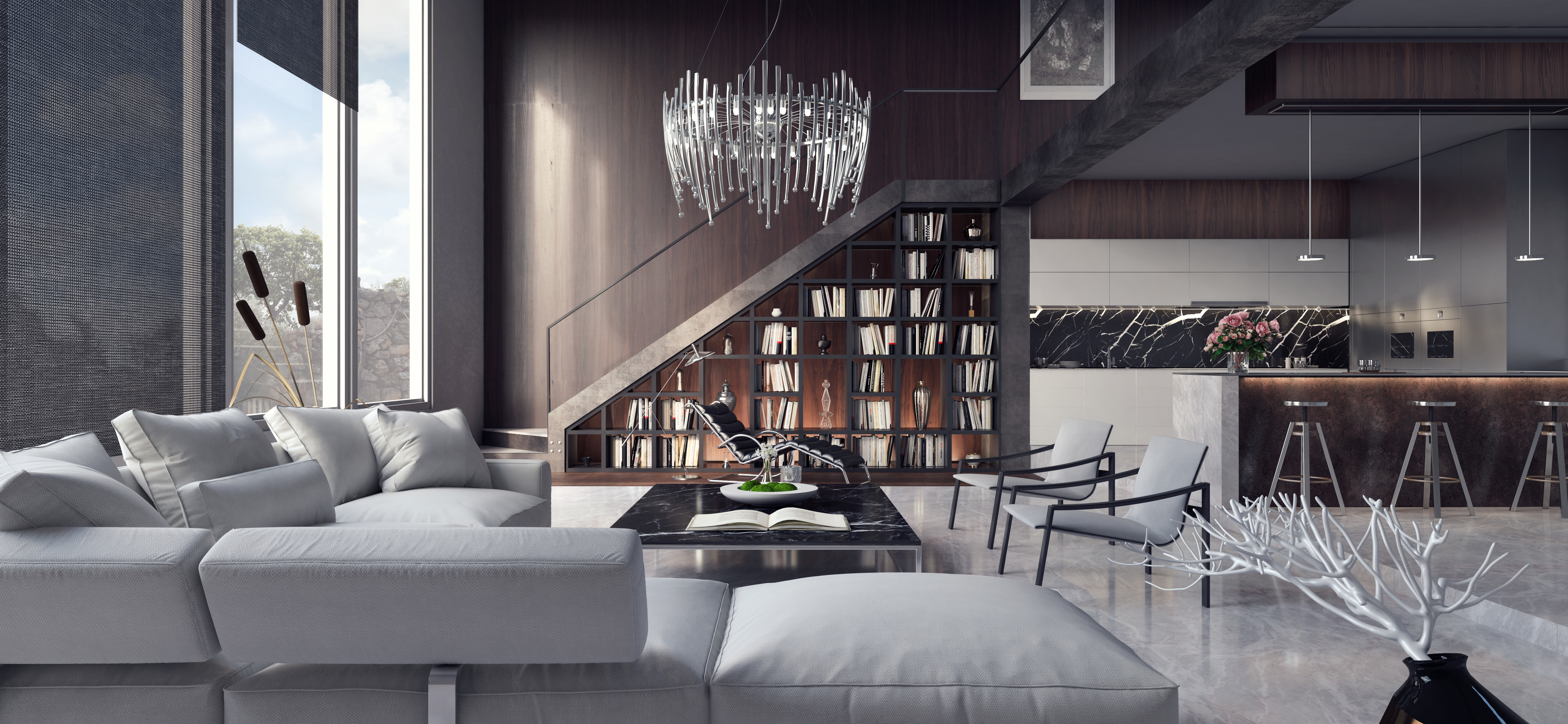 With its vending machines that deposit gold bars, aquarium in the middle of a mall, lavish restaurants and hotels, and record-breaking skyscrapers, Dubai is undoubtedly one of the most luxurious and glamorous cities in the world.
Each year, thousands and thousands of visitors flock to the UAE emirate to experience the unbelievable extravagance and grandeur that the city has to offer. A quick trip to Dubai means that you indulge in the finer things in life for a bit – but residing in the emirate means to live in the lap of luxury year-round.
And if you intend to embrace the milk and honey of Dubai, then so does the home you live in. Here are 10 ways to add a touch of luxury to your living room so that it meets the Dubai standard.
1. Focus on your furniture layout
Getting your living room to look and feel luxurious will require more than just filling the space with a bunch of fancy furniture and décor. Before purchasing any items, you need to envision and plan the design of your living room beforehand.

By creating a suitable layout, you can ensure that you achieve a space that is both aesthetically pleasing and functional. A layout plan will also help you pinpoint the best way to place your furniture and where to set up the focal point that will build up your design.

2. Be true to your personal style

Remember not to model your living room design on looks alone as this could lead to an uncomfortable, impersonal and cold space. At the end of the day, you will be using the living room to unwind in or catch up with family and friends, so it needs to be a suitable space that is warm and reflects you.

The idea is to blend the classic, high-end interior design style with your lifestyle, interests and taste. In other words, don't choose a piece of furniture, paint colour or artwork just because it looks fancy and expensive – choose items that you like and want, and the luxury will follow.
3. Emphasise luxury through colour
Psychology tells us that we, as humans, attach certain meanings and associations with colours. For instance, black is often linked with luxury and sophistication, while the colour blue is related to sadness or peace and tranquillity. Red means danger, warning or stop, whole green means go.

We mention this because the colours you choose for your living room design matters more than you think. It's not just about choosing the prettiest or your favourite colour – it requires a little more thought than that. For instance, smaller living rooms will require a light colour palette to provide the illusion of a wider, fresh and free space. Bigger space, on the other hand, will need a dark colour palette and can better accommodate dominant, vibrant and bold colours.

Another example is if your living room faces the location where the sun sets, you'll want to use warmer colour tones in the space to help balance the cooler natural light it receives. And, of course, if the live room faces the location where the sun rises and receives warmer natural light, then you'll want to balance it out with cooler colour tones.
Top tip: Add metallic accents into the colour palette of your living room for a touch of luxury.

4. Add a creative accent wall
The best interior designs create a visual flow that leads the eye through the space without any confusion or strain. This effect is best achieved by adding an accent wall to your design.
Your accent wall can be personal and reflect you, whether through your favourite large framed artwork or a grouping of small to medium frame pictures hung closely together. Or it can reflect your taste and style through a mural, stone wall or even wallpaper accents,

Whatever design you choose, just be sure that you only have a single accent wall that points to the focal point of your design – this can be in the form of a sofa, striking chandelier or even a large bay window with a picturesque view.

5. Install practical yet aesthetically pleasing flooring

Living rooms are one of the parts of the residence that see a high volume of foot traffic. Naturally, this causes a lot of wear and tear and damage.

A worn-out, shoddy-looking floor is far from the glamour of Dubai, so you'll want to ensure that you choose a high-quality, durable and easy to maintain flooring material. Marble is most commonly used throughout homes in the emirate as it is a good investment and provides a luxury look.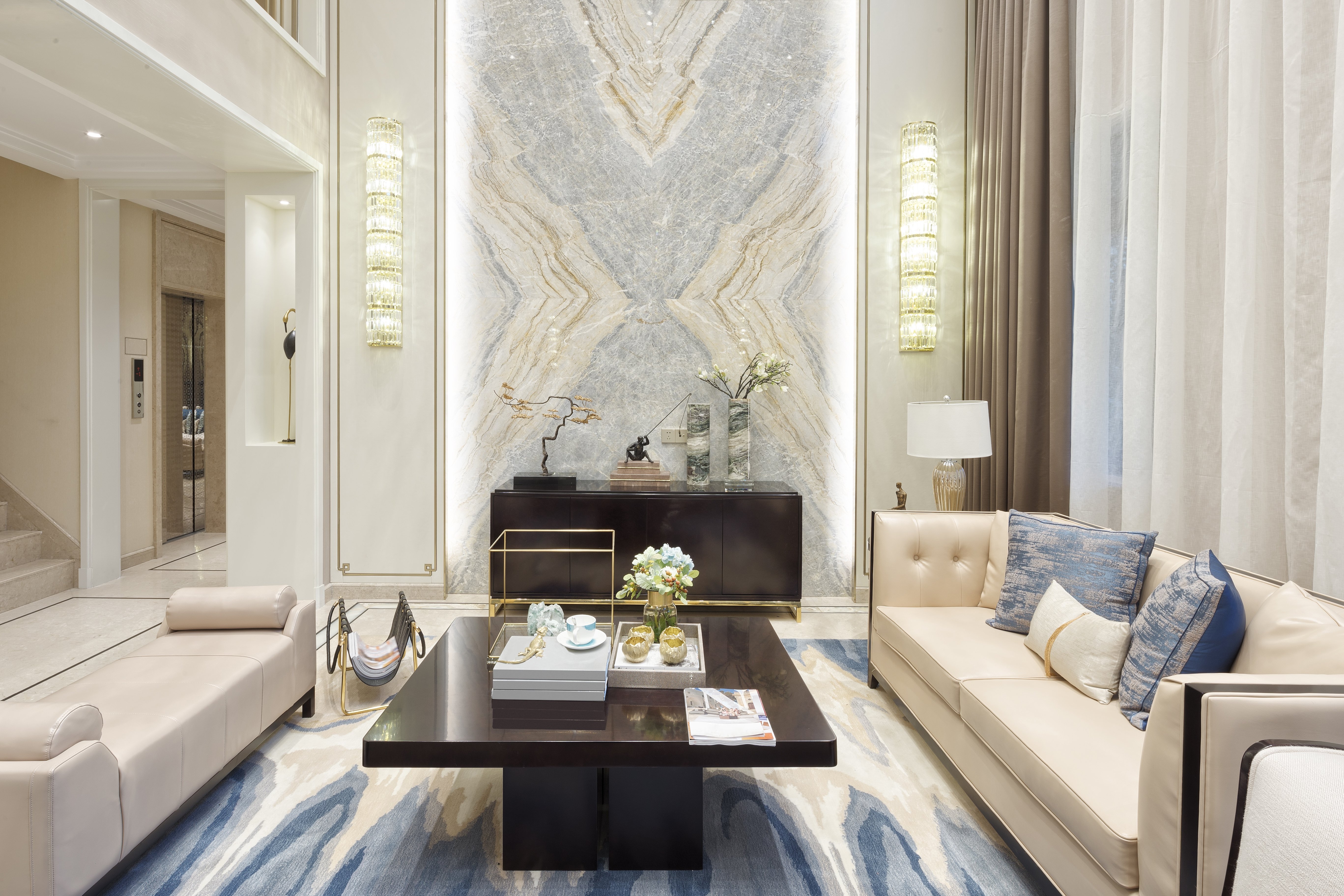 6. Purchase only the best quality furniture



The most expensive and most beautiful pieces of furniture aren't always of the best quality or style. Aim for function over form, as you'll want furniture that suits you and your lifestyle as well as looks pretty. The best thing you can do is source items that balance quality, function, aesthetics, value and quantity – it will be difficult to do, but with help from experts, you can get the task done.

7. Find the perfect sofa

Sofas are more often than not used as the focal point in living room interior designs. Take the time to carefully consider the size, shape, style, colour and materials you want your perfect sofa to have – and then do your best to find it without compromising. If you can't seem to find your dream couch anywhere on the market, then consider hiring a joinery professional to create a bespoke piece for you.

Remember, true luxury doesn't always come from the looks or aesthetics of an item, but the quality of it. If you can, opt to invest in pieces with the best quality fabrics, craftsmanship and materials.

8. Add storage
Do you know what's decidedly not glamorous? A cluttered and untidy house.
Keep your living room spotless and free from mess by purchasing furniture that offers both aesthetics and function. Opt for coffee and side tables with extra storage spaces, cabinets with display, covered spaces, drawers, and even settees with hidden storage compartments to ensure that you preserve orderliness at all times.
9. Set the mood with the right lighting
Soft, low lighting can set the right upscale atmosphere in your living room. Consider a stylish chandelier, accent lighting, low-level table lights, standing lamps or pendant lights to provide the right amount of light to set the perfect mood.

10. Choose your décor and accessories wisely
When aiming for a high-end look, opt for medium to large pieces of decorations as small ones can make the space look cluttered. Use soft furnishings, rugs, cushions and throws with accent colours, artwork, photos and indoor plants to liven up your living room while simultaneously adding a luxury touch.

If you really want to lean into the lavish appearance, then consider showcasing jewels, glass and ceramic vases and wares, metallic accented furniture and accessories to lend an elegant and luxurious look.
Get help from the experts
The easiest way to ensure you end up with a living room that is functional, aesthetically pleasing, comfortable, reflects its occupants and, above all, exudes the luxury and glamour synonymous with Dubai is to hire a professional residential interior designer who possesses the necessary skills and experience to deliver your dream house.
Contractors.Direct offers a curated database of thoroughly vetted, quality contractors, interior designers and interior architects who can bring your vision to life, on time and on budget. Get in touch with us and we'll be happy to connect you with the right people for the job.

Like what you're reading?
Get fresh monthly tips to start & grow your LLC.