What Do Interior Architects Do and Why Do You Need One for Your Home?
What Do Interior Architects Do and Why Do You Need One for Your Home?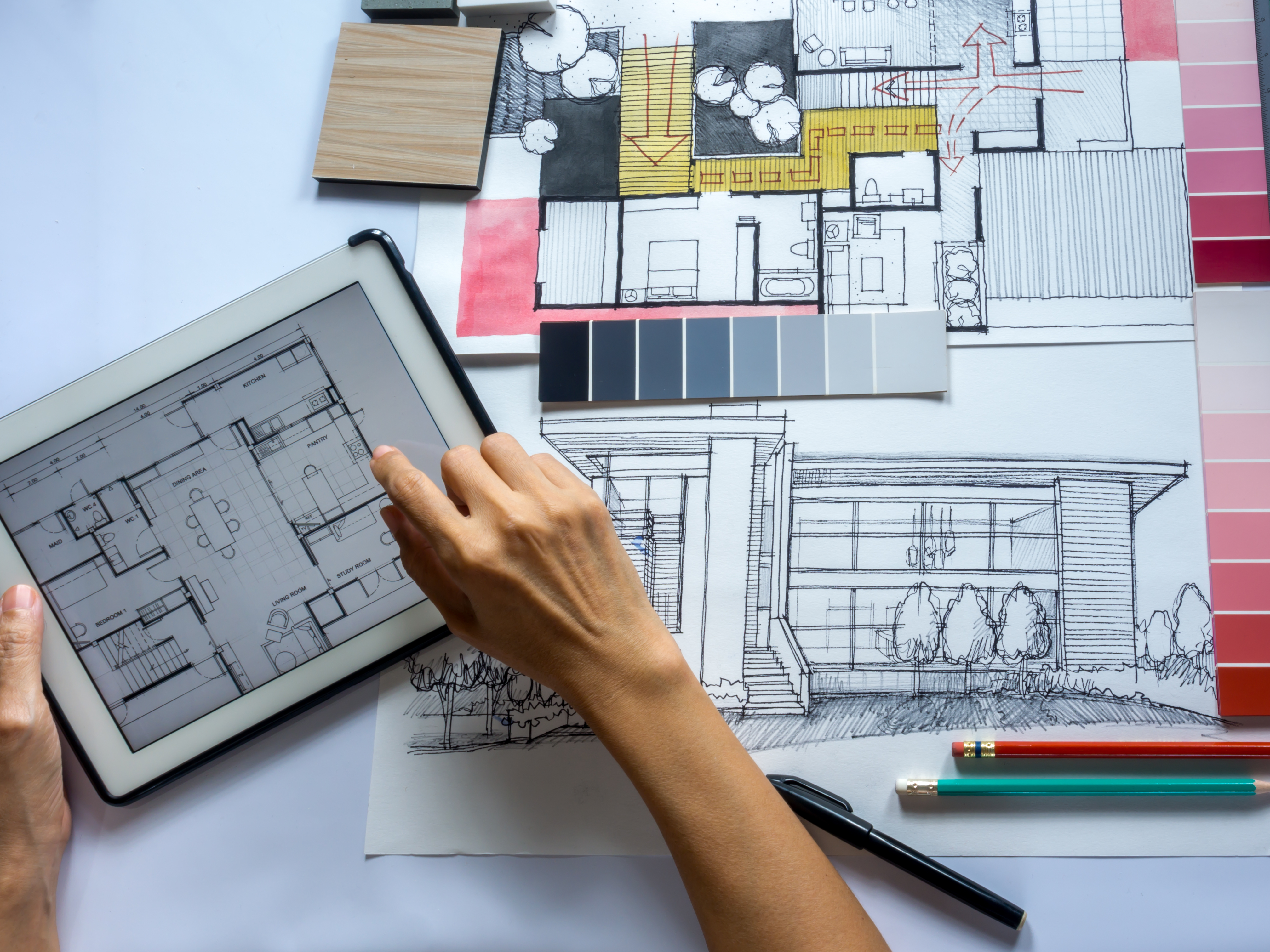 When renovating or outfitting a residential address, the phrase "interior design" comes up many times. Interior designers, of course, play an important role in the fit out process – but so do interior architects.
If you find yourself asking the question, "What is that?" – don't worry, you're not alone. Most people have never heard of interior architecture, and if they have, it's often confused with architecture or mistaken as an interchangeable term for interior design or interior decoration.
This is not entirely true. In this article, we explore exactly what interior architects do and how to know if you might need their services for your residential fit out.
What is interior architecture?
In the simplest of terms, interior architecture is a combination of interior design and architecture. There are some similarities and overlap between the services offered by interior designers and interior architects but do not be fooled, they are two different job functions that both add value to your home.
Interior architecture focuses on the interior and its functionality for human occupancy. Where interior design tends to lean toward the look and feel of a space, interior architecture blends both art and science to create, restore or readapt the inside of a home around the practical needs of residing in the home.
This form of architecture can also involve converting one type of space into another – usually referred to as adaptive reuse – like turning the indoor space of an old office building into liveable housing.
What do interior architects do?
Interior architects design building interiors, which often requires the consideration of both the functionality and appearance of a space. They take into account what is practical and beautiful, but they must also understand the existing structure of a building and make changes through considered design alterations to ensure it is safe, habitable and functional for all residing in it.
Guided by the building structure and building codes, interior architects work on crafting nearly every aspect of the home – from minor updates like the repositioning of doors or walls to designing proper plumbing and electrical system setups, and even gutting the interior to bare-bones space with the intention of a full redesign – and will incorporate architectural design analysis into all of their projects.
In recent years, interior architects have started to include sustainable design options into their creations, as a means to provide greener developments that are fitted with features like energy-saving heating and lighting systems.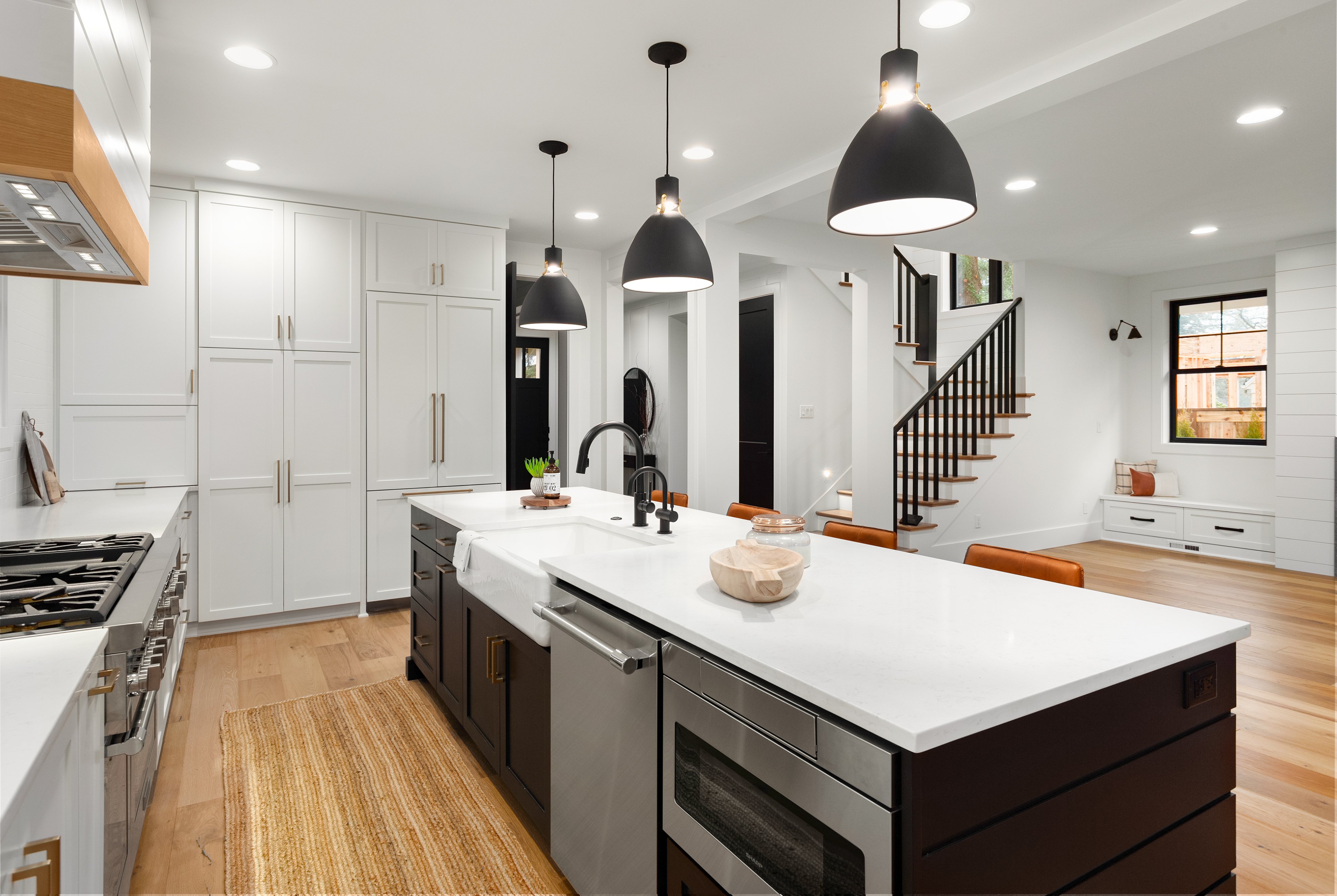 What is the difference between an interior architect and an interior designer?
We mentioned earlier that there is some overlap between the services offered by interior designers and interior architects, and now it's time to expand on that a bit more.
Interior designers do much more than just pick out a few scatter cushions and pretty décor pieces. Their job is to design a space, from the layout to the type of materials being used, to be aesthetically pleasing and functional.
To fulfil their job function properly, they need to have a certain level of understanding of the construction of a building, including structural and spatial design – similar to that of an architect. In some cases, depending on the qualification, interior designers may even have the knowledge necessary to advise in certain areas of interior architecture.
However, there are differences between the two job roles. These are mainly:
Dealing with structural renovations: Interior architects will always have both technical and design capabilities. They will usually design the whole structure of an interior and get involved on a more technical level in their design process. In addition, they work with builders, contractors and technicians to facilitate the rebuilding or renovation of an existing structure.


Different qualifications are required: Interior designers' study completely different course than interior architects, as both professions have their own unique set of skills and knowledge that needs to be attained by students. Therefore, an interior designer cannot practice as an interior architect, as they do not have the proper qualification.


Different licenses are required: Although both interior designers and interior architects need to be licensed, these are two very different licenses – much like the qualifications. All architects must have a license to call themselves architects and to practice architecture, whereas it's not always required for interior designers.


Interior design focuses more on aesthetics: Although interior designers do tend to focus on structural and architectural aspects of the home, their job is focused more on creating cohesive and aesthetically pleasing designs for homes within an already built environment or existing structures. Interior architects, on the other hand, lean in the opposite direction and tend to focus more on the structure and architecture of the interior space of a home.
When do you need the services of an interior architect?
Whether you need the services of an interior architect depends on the requirements and scale of your fit out project. If you only intend to redecorate and make surface-level changes to your home, then you'll want to hire an interior decorator.
If you plan to change the layout of your home to make the space more functional and practical, you'll need the services of an interior designer.
But if you want to change or redo the structure and architecture of your home's interior, you'll definitely require an interior architect.
An interior architect will make ensure that the interior of your home meets the needs of those using it. They are often called in for extensions or loft and basement conversions, as well as to implement changes that maximise the potential of the space of a home.
So, if your residential fit out project requires knocking down walls, adding a bedroom or two, or switching the lounge to a living room, we would suggest calling up a professional who's qualified for the job.
Need help finding a specialist?
If after reading this article, you've realized that you need an interior architect, but have no idea where to start searching for one, we've got you covered.
Contractors.Direct offers a curated database of thoroughly vetted, quality fit-out contractors, interior designers and interior architects who can bring your vision to life, on time and on budget. Get in touch with us and we'll be happy to connect you with the right people for the job.

Like what you're reading?
Get fresh monthly tips to start & grow your LLC.