What Does a Restaurant Commercial Kitchen Need?
What Does a Restaurant Commercial Kitchen Need?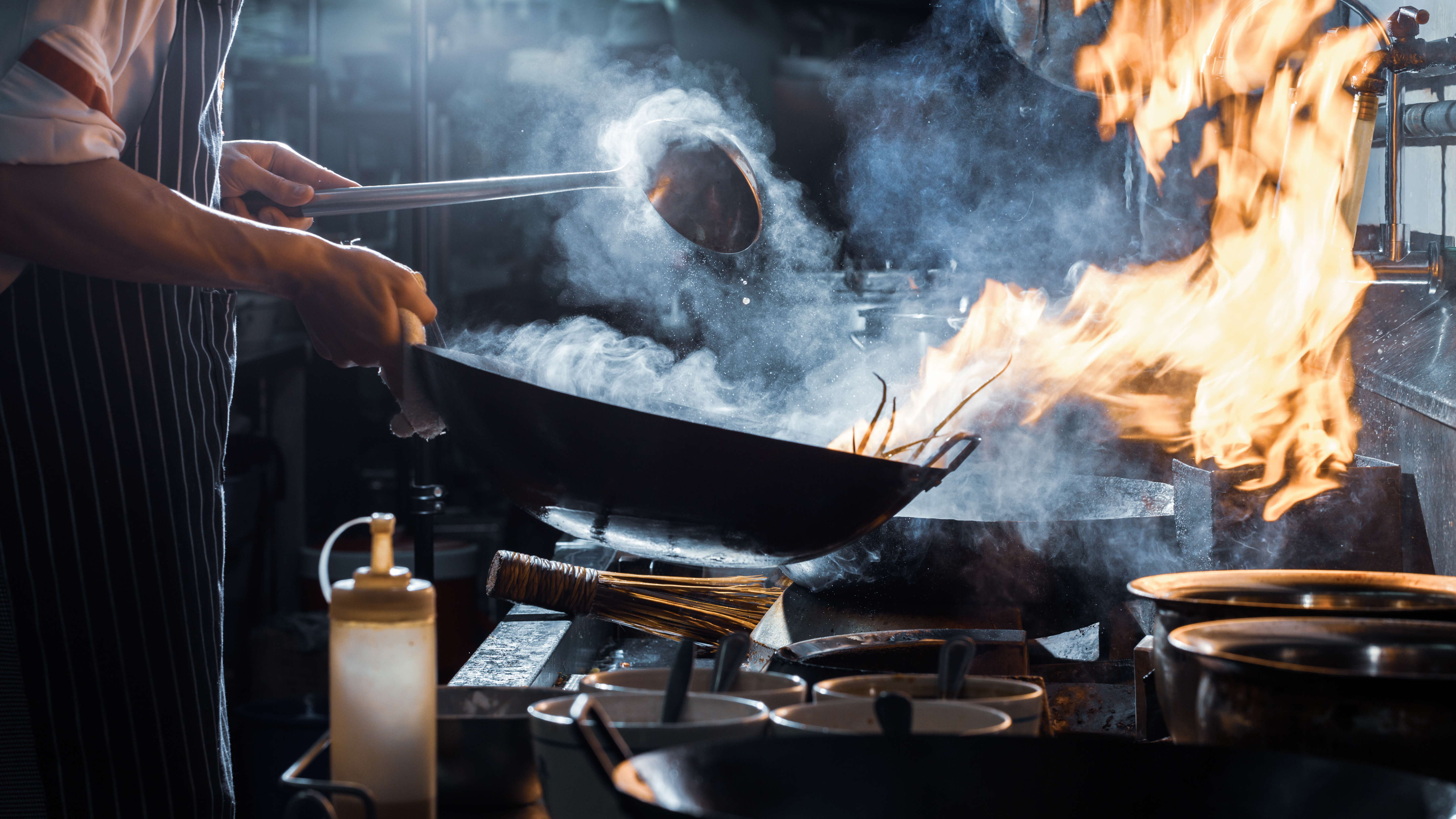 The most important part of any restaurant is the kitchen. It's the heart and soul of an eating establishment – it requires the biggest investment.

Commercial kitchens require durable, industrial-grade equipment that can withstand the daily use of a busy restaurant. Furthermore, it requires a functional layout that enables employees to work productively and efficiently as they flow from the prep area to the line.

Today, we look at what exactly a commercial kitchen needs when you're setting up a new restaurant.
What is the role of a restaurant kitchen?
The unique selling point (USP) of your restaurant is the menu. The kitchen is where your menu comes to life – it's where the food is prepared, cooked and plated. Put simply, it's where all the action happens.

However, the menu is pointless if your kitchen isn't functional and employees aren't productive or efficient while working. To ensure that your kitchen lives up to the hype your menu creates, you need to have it stocked with not only the food ingredients but high-quality equipment as well that is well-organised, clean and neat at all times.
What does a commercial kitchen cost?
As we mentioned earlier, a commercial kitchen requires the biggest investment. But the keyword here is "investment" – as this should not be considered an expense. The kitchen will play a large role in the success of your business and will drive profits.

Yes, the upfront cost will be expensive but, trust us, it will more than makeup for it in the long term. Alternatively, if you can't afford to spend that much money at once, you may want to consider leasing kitchen equipment in the beginning.
What does your commercial kitchen need?
1. A gas range and griddle



You will need a gas or electric range with enough burners to prepare multiple servings at once. However, it is highly suggested that you stay away from the electric models as they're more susceptible to breaking down – not to mention that they can raise your utility bill.

2. A griddle and grill
They might seem like the same thing, but there is a distinct difference between a griddle and a grille. Griddles have smooth, flat surfaces, while grills have raised ridges if it's a solid plate or bars with openings in between to allow food to cook directly over the heat source.

Countertop griddles are available in varied types and styles, which enables your cooks to make the perfect pancakes, eggs or gourmet burgers with full confidence and ease of mind. For other key menu items, you might want to purchase specialised units like panini grills and hot dog equipment.
Flat top grills are also ideal for cooking burgers and breakfast items. However, if you plan to have steaks and barbecue items on your menu, a charcoal grill is better suited for the job.


3. A commercial hood
The kitchen will be filled with steam, smoke and heat during operational hours, which means you'll need a solution that offers adequate ventilation and preserves air quality. Installing commercial hoods in your restaurant is the best way to ensure health and safety in the kitchen.


4. Commercial ovens



There are very few restaurants that do not require the services of a commercial oven. Whether it be a convection oven, pizza oven, rotisserie oven or bakery oven, it is one of the most-used pieces of equipment in a commercial kitchen. Our advice would be to take your time and find an oven that meets the needs of your restaurant and business model.


5. Deep fryers



Many restaurants offer food items that need to be deep-fried, such as french fries, doughnuts, mozzarella sticks or churros. If this is the case for your restaurant, then you'll need high-performance commercial deep fryers installed in your commercial kitchen.
Since there are many types of deep fryers available, you'll need to decide if you want to invest in countertop fryers, floor fryers, tube fryers or open pot fryers.


6. A stove-warming shelf



Stove-warming shelves save space and will help busy cooks stay organised during the busier times in your restaurant. It's a must-have piece of equipment in any fast-paced, well-organised commercial kitchen.


7. A commercial refrigerator



Commercial refrigerators and freezers are an essential part of the functioning of your restaurant kitchen. Without proper food storage, it won't matter what other fancy, expensive equipment you have. Consider reach-in, under-counter and worktop refrigeration to deliver great performance.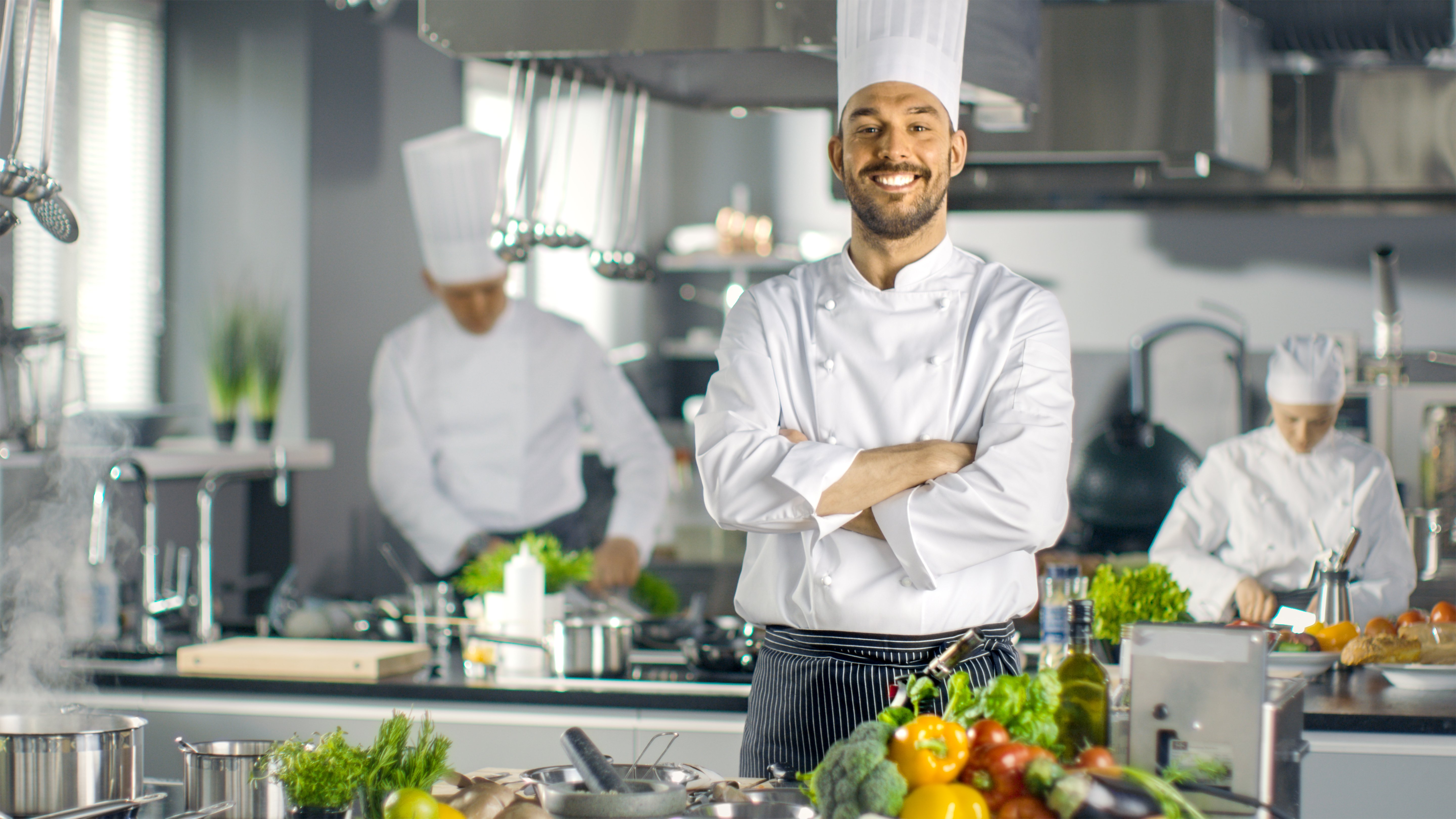 8. A walk-in cooler



You need to safely store the large amounts of food you'll have in stock to ensure that they do not spoil or go rotten before use. This can be achieved effectively by installing a walk-in cooler adjacent to your restaurant kitchen.


9. Prep tables



Before cooking and plating, the food needs to be prepped. Install stainless steel prep tables for both durability and food safety. Furthermore, you should look for tables with built-in shelves to provide extra-strong storage in your restaurant kitchen.


10. Shelving



Dry storage items and common ingredients need to be stored safely, which means that you'll need adequate shelving to accommodate these products. Furthermore, it has the added benefit of keeping your restaurant neat and organised with east-to-install options.


11. Work stations



Every commercial kitchen requires a host of staff members working in unison to keep running effectively and efficiently. Thus, you'll need plenty of tabletop space for each cook and chef to work at.


12. Floor mats



The safety of your staff should be a number one priority, which is why you'll need rubber floor mats. Not only do floor mats keep your kitchen safer by preventing slips and falls on wet surfaces, but are also far more comfortable to stand on, reducing fatigue.

13. A knife magnet



High-quality knives are extremely expensive but essential to any well-functioning kitchen. However, if not stored or looked after properly, knives can be a costly expense or worse, injure one of your employees. A knife magnet can prevent this by keeping your knives safely stored and organised.


14. A fire extinguisher



A point worth repeating is how important safety is in any restaurant kitchen. It is then essential that you equip the space with a fire extinguisher. We suggest choosing a heavy-duty extinguisher over a residential model.


15. Sinks



Lastly, no commercial kitchen is complete without sinks. They provide running water and a washing space for food and dishes. Furthermore, they are necessary to meet kitchen and food safety standards, as it ensures good hygiene and cleanliness.
Let us help with your restaurant fit out
Whether you're opening up a new restaurant or updating an existing one, you'll need a functional commercial kitchen that aids employees' productivity and efficiency – and that requires a fit out project.
Contractors.Direct offers a curated database of thoroughly vetted, quality contractors, interior designers and interior architects who can bring your vision to life, on time and on budget. Get in touch with us and we'll be happy to connect you with the right people for the job.

Like what you're reading?
Get fresh monthly tips to start & grow your LLC.