What Is Space Planning and Why Is It Important for Cafes?
What Is Space Planning and Why Is It Important for Cafes?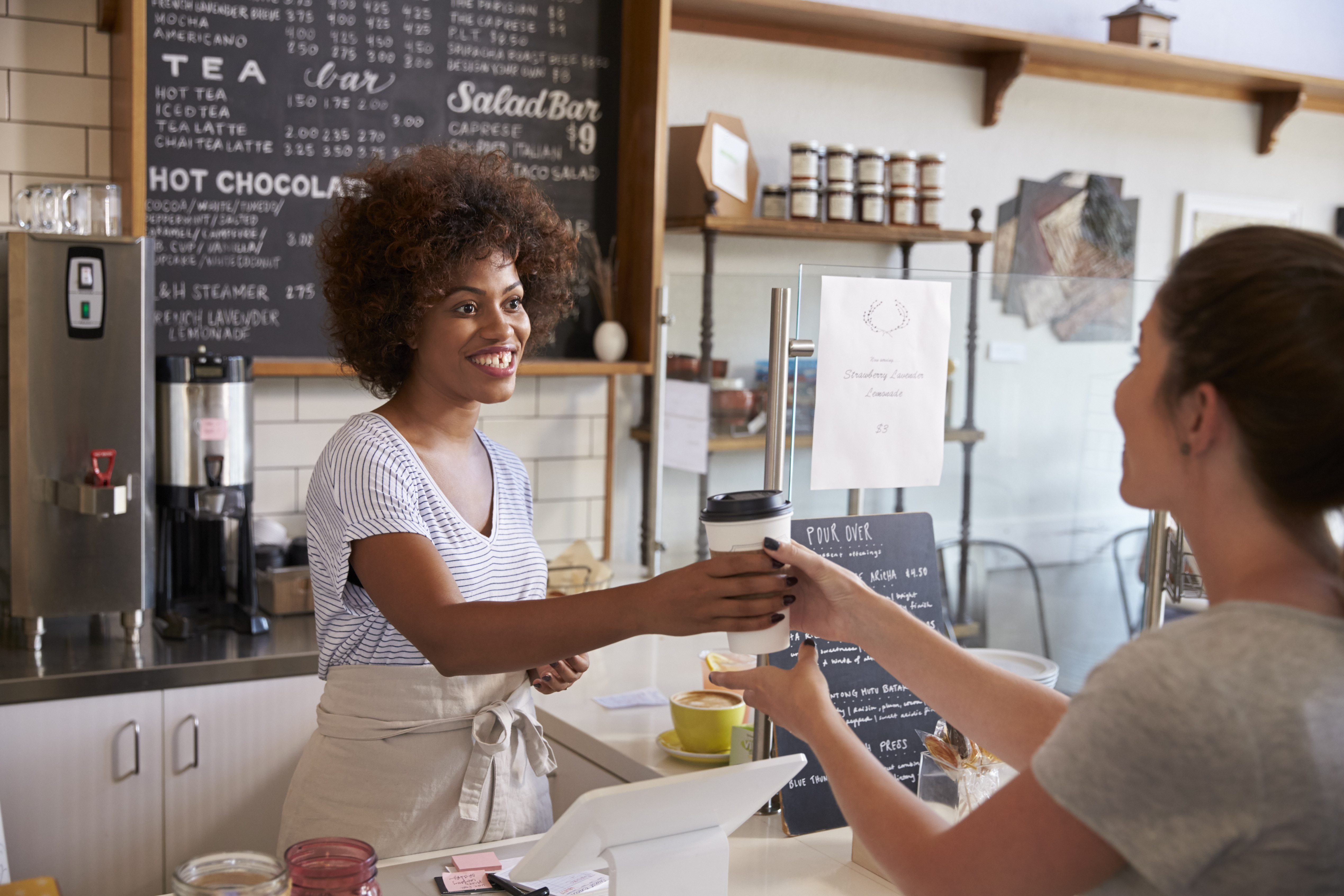 When it comes to restaurants and cafés, we all know that the interior design of the venue plays an important role in how much success is achieved. However, space planning is an often overlooked yet vital aspect of the interior design process, and if not executed well, or at all, it could be detrimental to your employees' ability to work efficiently and have a negative impact on customer experience.
Without proper planning, your café could end up awkward at best or disastrous at worst. On the other hand, a well-planned café will take into account and work around the space allowances to create an eatery that is equal parts functional, comfortable and aesthetically pleasing.
In this article, we take a closer look at what space planning is and why it's so important for cafes.
What is space planning?
Before starting anything, an interior designer must first carefully map out the space they are working on through space planning – an essential step in the interior design process. The purpose of space planning is to conduct an in-depth analysis of how physical space is used in structures.
Space planning considers the purpose of spaces and who will use them, as well as how they will use them. In other words, space planning is the optimal organization of the space, furniture and functions to work together and effectively to accommodate the needs of all those visiting an establishment.
Research has shown that when creative planning techniques are implemented into the organization of space, it contributes to a more holistic space that increases mood and overall wellbeing. Therefore, space planning plays a more important role in interior design than you might realize. It brings a sense of balance between beauty and comfort to a space that aids in the functionality and aesthetics of a venue.
Why is space planning important for cafes?
Any business that deals with walk-in customers or clients needs to make sure that they have a well-planned layout that caters to the needs of those operating in and visiting it. Hence why restaurants and cafes need to have a well-executed space plan in place – particularly for the latter. Here are a few reasons why:
1. Space is limited
Unlike restaurants, cafes aren't known for being spacious establishments. They are mostly found in smaller spaces with limited square footage. And that's without taking the spaces dedicated to the back of the house, kitchen, bathrooms and coffee bar into account.
Therefore, you need to make the most out of the square footage available to you with a good space plan. Take the time to craft a suitable layout that optimises the floor space for functionality, convenience, efficiency and comfort.
2.
Optimum functionality
Space planning is a necessary part of the interior design process from one cafe to the next. This is because your customers want the establishments they visit to be a comfortable space where we feel completely at ease – and this largely comes down to having a functional layout. Your space should work for you, not the other way around. By planning out your space beforehand, you can optimize the space for maximum comfort and functionality.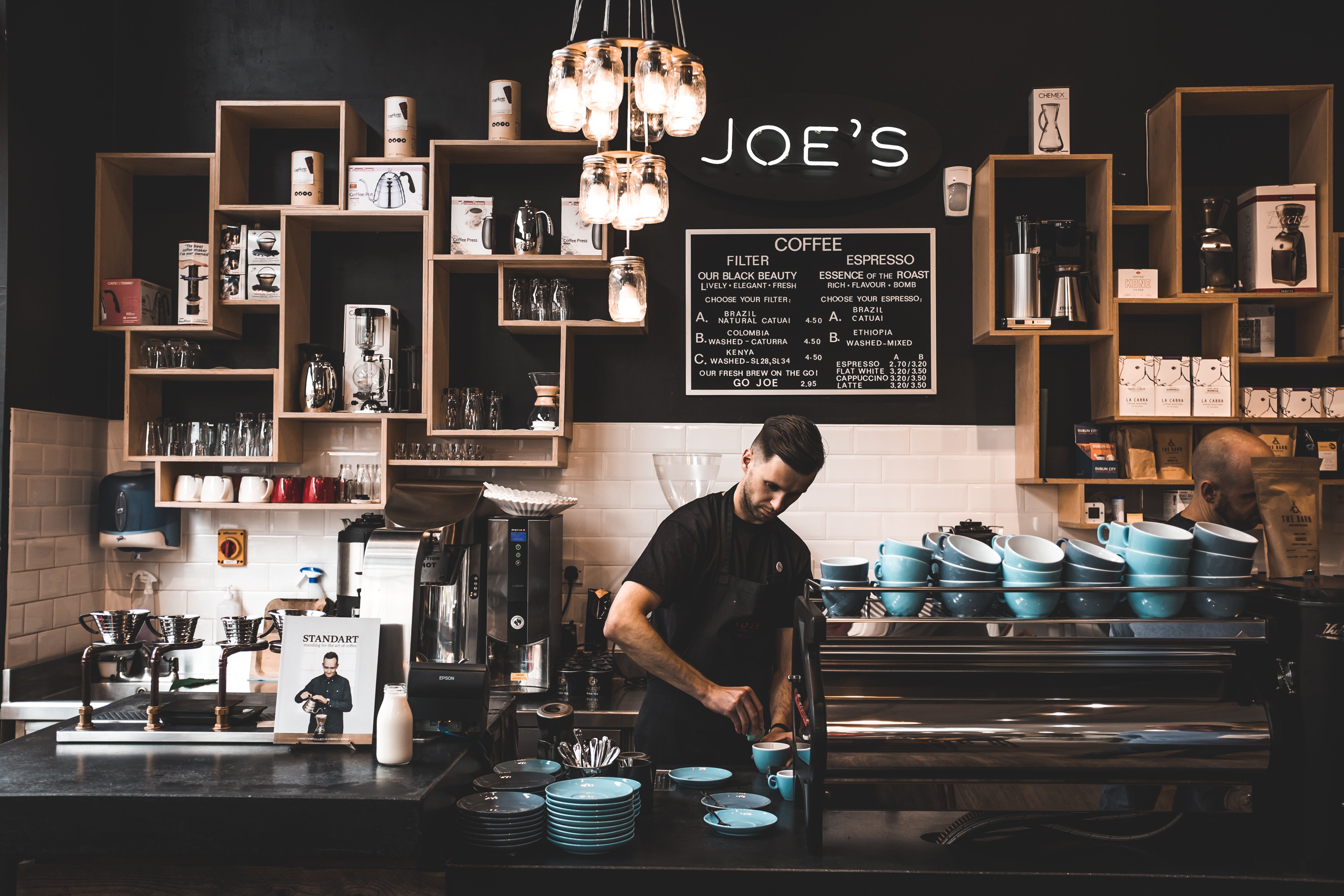 3. First impressions count
Every day your business will be met with new customers who have never seen your business, walked into the space, interacted with the layout or even made a purchase. And with so many coffee shops and restaurants around, attracting and retaining customers is a major key to your café reaching success.
You only have one chance at a good first impression – so make it count with an easy-to-navigate and appealing space plan to ensure that your customers enjoy their experience and are comfortable every moment of their visit.
4.
Maximum efficiency
A well-executed space plan will make it easy for both employees and customers to navigate and interact with the space. The last thing you want is your customers struggling to find the bathroom or your employee spilling coffees because they knocked into a misplaced table.
Easy-to-spot lavatories, customers having a good view of the pastries and food case as they wait in line, and placing the kitchen close to the seating area so employees don't have far to walk when serving are just a few ways in which you can improve your space plan for maximum efficiency.
5.
Choosing furniture
Furniture plays an important role in your business in both a functional and aesthetic capacity. Mapping your space out is most important when it comes to choosing and placing furniture. The right choice of furniture will enhance the look and feel of your café, but this will be for nought if you don't have the space to accommodate it. The placement and size of your furniture could cause your café to be cramped or dysfunctional. By planning the space beforehand, you can avoid this problem and ensure that the space can accommodate all your furniture.
6.
Seating arrangements
Many people visit coffee shops intending to stay for a few hours. Whether they're seeing a friend for a catch-up, hosting a business meeting, working remotely, or on a casual first date, you'll need to make sure that your café has enough seating to accommodate those who'd like to linger.
This can be tricky as cafes are small. However, with a good space plan, you can figure out how to optimise the floor space in a way that allows for the maximum number of chairs and tables without overcrowding the room. And if you want to save some space, skip the couches and stuffed chairs and opt for standard café tables and chairs – this has the added benefit of not encouraging customers to relax and stay for long periods.
7. Traffic flow
The main point of a space plan is to ensure that your café is easy for both employees and customers to navigate. Space planning can direct traffic flow and ensure that the circulation passageway through a room follows an easy and economic pathway from the door to every other area of activity in the café.
Proper circulation of movement is a key element to running a functional and efficient café. From the route servers take from the backend to the frontend to the amount of space between each table in the seating area, space planning can help direct workers and customers with the best pathway to follow to get where they need to be.
Need professional help with space planning?
Crafting the perfect space plan for your café won't be an easy task, but hiring a professional who knows exactly what they're doing will make the process much easier.
And we know where to find the right expert for the job.
Contractors.Direct offers a curated database of thoroughly vetted, quality fit out contractors, interior designers and interior architects who can bring your vision to life, on time and on budget. Get in touch with us and we'll be happy to connect you with the right people for the job.

Like what you're reading?
Get fresh monthly tips to start & grow your LLC.