Why Are Cloud Kitchens the Future of the UAE's Restaurant Industry?
Why Are Cloud Kitchens the Future of the UAE's Restaurant Industry?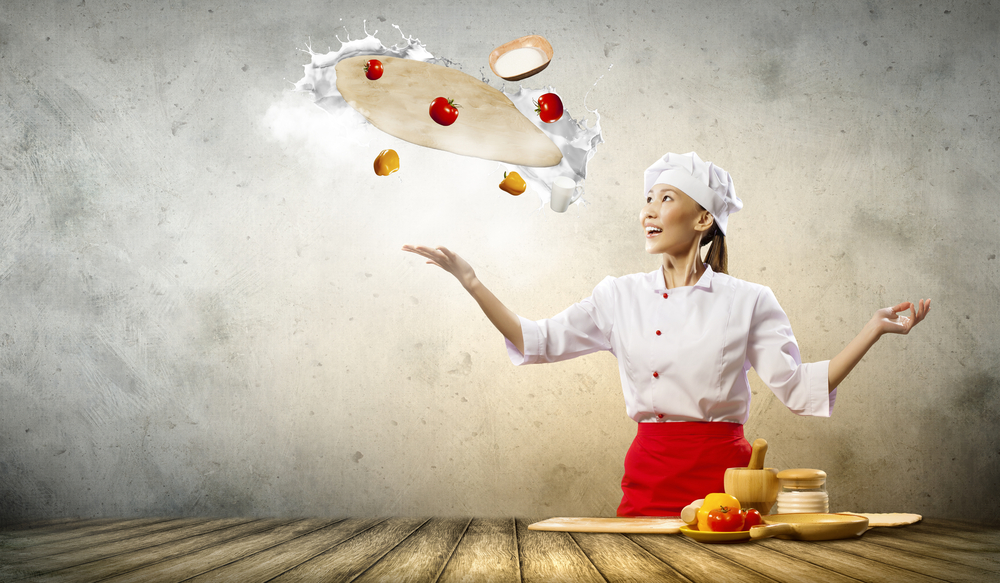 Although cloud kitchens have been around since 2010, little is known about the concept that is taking the restaurant industry by storm. Going by many names, such as ghost kitchens, shared kitchens or virtual kitchens, cloud kitchens are a new way forward when opening and running a restaurant.
But why are cloud kitchens picking up traction and reaching new levels of popularity today?
The advancements in technology have led to a world that operates mostly in digital spaces. These days, we store our pictures, stream our movies, and even run our businesses in the cloud. The latter, in particular, picked up speed when the COVID-19 pandemic took over the globe in early 2020, leading people to conduct the majority of their daily tasks via eCommerce stores and mobile apps.
Virtual restaurants are the future of the restaurant industry, not only in the UAE, but all around the world, and we delve deeper into the concept in today's article.
What is a cloud kitchen?
A cloud kitchen is a concept that utilises a commercial kitchen to prepare food for delivery or takeout only, with no dine-in customers. They are centralised licensed commercial food production facilities where single or multiple restaurants can rent space to prepare delivery-optimised menu items.
In short, it is a virtual restaurant with no physical space, dine-in space or takeaway counter that only accepts delivery orders. This means, no fancy infrastructure, no waiters, no tables and no furniture – nothing at all but the fully operational kitchen for the preparation of food that functions as a production unit.
Food orders are received through online food aggregator apps, such as Careem (UberEats), Deliveroo, Zomato or Talabat, or via the restaurant's own app. Delivery of the food is then fulfilled via these aggregator delivery apps or the restaurant's own personalised delivery service.
Why are cloud kitchens gaining popularity?
Cloud kitchens enable restauranteurs to expand an existing restaurant or start a virtual brand at a minimal cost. This provides restauranteurs with the opportunity to scale their business, explore new markets, or trial new concepts without it becoming a costly expense.
This innovative business model slows restaurants to diversify and expand their customer base while cutting back on the two biggest operational costs – rent and labour. With low overhead and only kitchen staff required, businesses have the opportunity to minimise the costs and maximise orders.
And by being delivery-only, cloud kitchens don't need to create an experiential dine-in experience for customers – meaning, they don't have to worry about high rental costs, large capital investments, restaurant interiors, guest facilities and front of house staff.
The biggest investment virtual restaurants need to invest in is technology that leverages the entire business operation, as customer acquisition is achieved through digital platforms. Other than technology, additional major investments can also include well-equipped kitchen infrastructure and trained manpower, such as chefs and delivery drivers.

What are the different types of cloud kitchen business models?
Standalone cloud kitchen: One brand owns or rents a single kitchen location to operate as an independent kitchen without offering a dining space. These restaurants usually focus on a single type of cuisine and rely on different food aggregators or delivery channels.

Multi-brand cloud kitchen: This refers to multiple brands operating under one parent company all sharing a kitchen to keep operational costs down. Although they share a space, each brand/restaurant is cuisine-specific and caters to different customer needs.

Commissary kitchen: This is when delivery aggregators, such as Deliveroo or Careem (UberEats) offer empty kitchen space and minimal infrastructure that restaurant businesses can rent – meaning that many small kitchens can operate within one larger kitchen space, with multiple brands cooking at any given moment.

Outsourced cloud kitchen: Here, restaurants can outsource almost any – or every – process, except for the finishing touches, which the chef will provide before the food goes out for delivery.

Co-working cloud kitchen: This business model sees a large kitchen infrastructure that can be rented and used by multiple restaurant brands. These kitchen spaces are located at strategic spots and have individual kitchen units for each brand, fitted with the necessary equipment and utilities.
What are the benefits of cloud kitchens?
Flexible menu
Since cloud kitchens are app- or web-based, restaurant brands can change their menu whenever they like without having to worry about updating signage or printed materials. Not to mention that if an ingredient becomes expensive or no longer accessible, it can easily be taken off your menu or swapped out for something else to suit availability.
Cost-effective
Cloud kitchens are a quicker and cheaper way to launch a business that cuts down on equipment costs, requires less legal paperwork and has a shorter time to launch. They also eliminate many other expensive elements, such as décor, signage, dinnerware and additional staff members, such as servers and hosts.
Better opportunities for experimentation
Experimentation is the driving force behind the restaurant industry. New, innovative food and drinks are what attract new customers and keep the regulars coming back. However, traditional restaurant concepts don't allow for much experimentation as it would be costly to implement. Cloud kitchens, on the other hand, allow restauranteurs to experiment with new concepts, fail fast and easily scrap ideas that aren't working with low exposure.
Increased efficiency
By using custom-built spaces and optimising processes specifically for delivery, cloud kitchens can run much more efficiently than traditional restaurants. This is especially convenient when several brands are operating out of one kitchen, which allows batch-prep ingredients for several different menus.
Gain access to customer data
Since cloud kitchens are largely technology-based, they are designed to engage seamlessly across the full customer journey – from initial research to placing the order online and fulfilment. As a result, cloud kitchens can optimise processes, ordering and staff scheduling based on consumer behaviour.
Leverage third-party apps for marketing
Virtual restaurant brands can gain quick exposure through popular, well-known delivery apps, rather than having to market themselves.
How can Contractors.Direct help?
Whether you're planning to launch your own virtual restaurant or want to provide a cloud kitchen for other restauranteurs to use, you'll need to create a functional and aesthetically pleasing commercial kitchen. And to achieve the perfect space, you'll need the help of a professional interior designer and fit out contractor who possesses the necessary skills and experience to deliver high-quality work.
Fortunately, you've come to the right place.
Contractors.Direct offers a curated database of thoroughly vetted, quality contractors, interior designers and interior architects who can bring your vision to life, on time and on budget. Get in touch with us and we'll be happy to connect you with the right people for the job.

Like what you're reading?
Get fresh monthly tips to start & grow your LLC.