What Does Office Fit Out Electrical Contractors Do?
What Does Office Fit Out Electrical Contractors Do?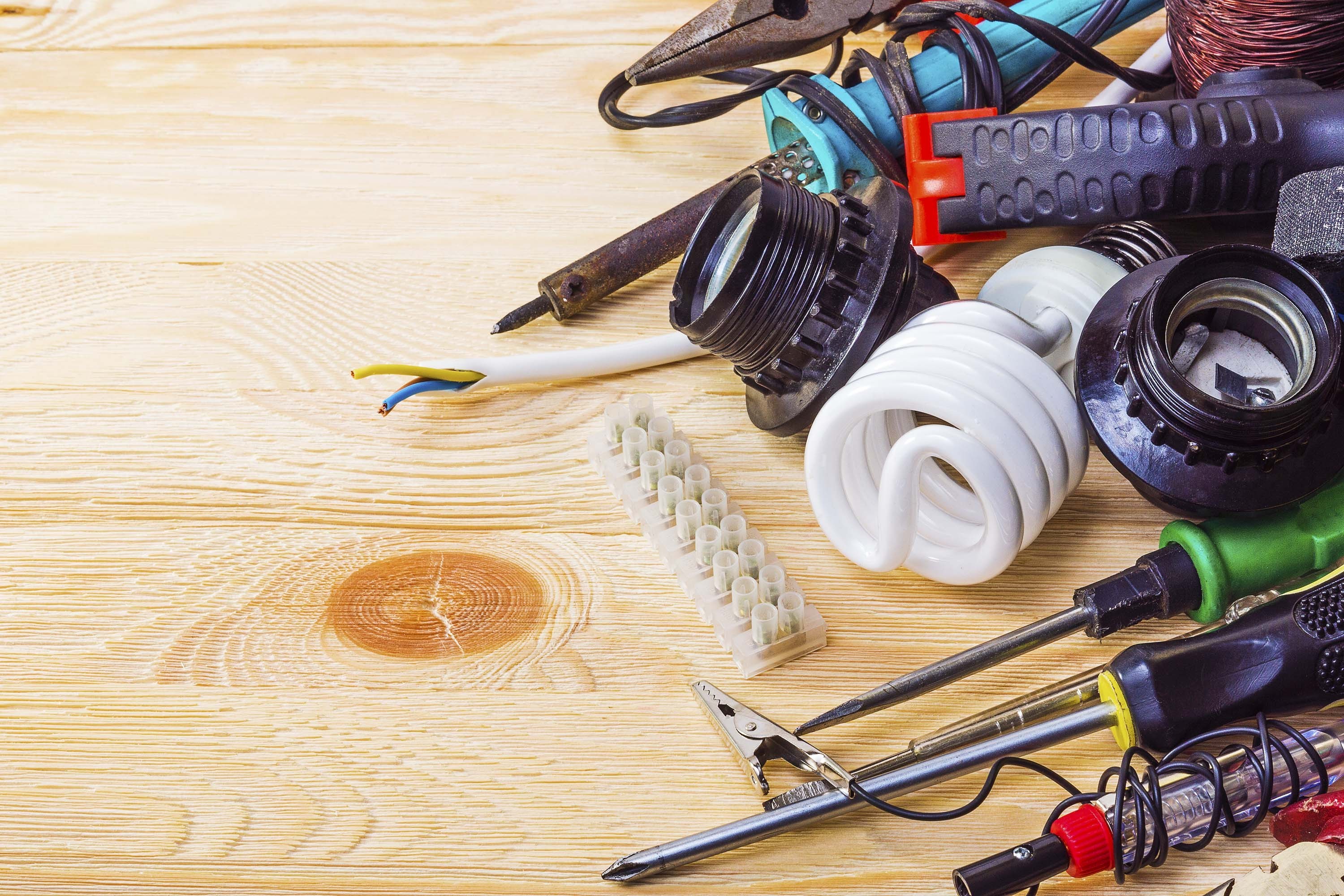 An office fit out consists of many different aspects that come together to make a fully functioning space that employees can work in. One of these aspects is the electrical components and systems that need to be installed and maintained to power all technological devices and appliances in the workplace.
After all, you can't expect workers to produce work and be productive when their computers aren't working or there are only two power sockets available in the entire office.
Ensure that your workspace has everything it could possibly need by hiring an office fit out electrical contractor to install all electrical systems and cabling.
What is an electrical contractor?
An office fit out electrical contractor is a person or business that performs specialised electrical construction work. The work they carry out is usually related to the design, installation and maintenance of an electrical system.
Whether high-voltage power transmission or low-voltage lighting, it's an electrical contractor's job to ensure that these systems work in a safe, effective and environmentally-friendly manner.
Fit out electrical contractors should not be confused with electricians, as they are two different fields of work. An electrician is an individual tradesman who is trained and licensed to perform electrical work. Usually, electricians are employed by an electrical contractor. However, the biggest difference between the two is that they each have separate licensing requirements.
Why use an expert electrical contractor?
Most, if not every, office fit out project will require an electrical contractor to install the complicated electrical systems that a workplace needs to function at optimal capacity. As such, electrical contractors perform a variety of tasks, depending on their speciality, and are generally classified by the type of electrical work they do, like:
Outside / line contractors: Responsible for high-voltage power and distribution lines, ensuring that electricity generated at a power plant is carefully carried through a series of high-voltage lines and substations before it is used to power any facilities, buildings or homes.
Inside electrical contractors: Provide electricity to any structure within a property's boundary lines, including outdoor lighting or substations. They usually serve as prime contractors for all electrical and cabling design, installation and maintenance for commercial, institutional and residential buildings.
Integrated building systems (IBS) or Voice/Data/Video (VDV) electrical contractors: Work primarily with low-voltage installations like back-up power, climate controls, wireless networks, energy-efficient lighting, telecommunications, fibre optics and security systems.
As you can tell from the above description of the various types of electrical contractors, hiring a licensed specialist who knows what they're doing is crucial to executing a successful office fit out.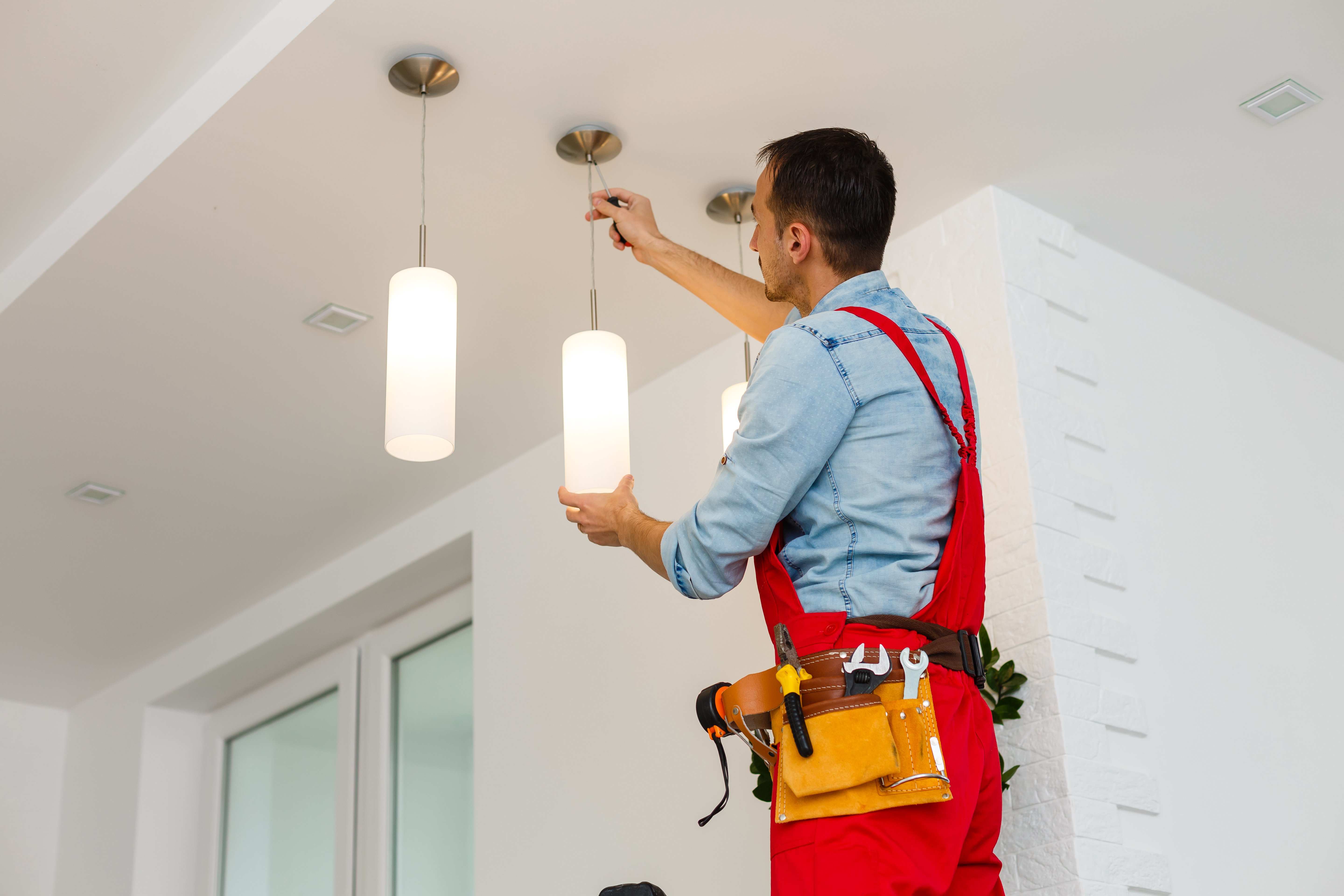 What does an electrical fit out consist of?
If you're still unsure of what role an electrical contractor plays in your office fit out project, here are just a few electrical systems that fall under their workload:
Switchboard installation
If you're moving into a new office with a faulty switchboard or that doesn't have one at all, or your current one needs an upgrade, you'll need a new one installed and connected. And since the switchboard is the basis for supplying electricity and energy to the entire office space, you must have one that works properly and efficiently.
Safety switches
Safety switches are a fundamental component of any dwelling that uses electricity and electrical appliances. The purpose of a safety switch is to protect your employees from electrical injuries in the workplace.
It quickly shuts off power when an electrical fault is detected from a device or appliance that's connected to your office's electrical supply. Therefore, it's a must to have safety switches installed during your office fit out.
Lighting
From fixtures and downlights to fluorescents and sensors, electrical contractors can install any type of lighting you need in your office space.
Power sockets
Power sockets are a hot commodity in any office space. Employees are always hunting for a free wall socket to charge their laptops or cellphones – not to mention that you need somewhere to plug your devices and appliances that require electricity to operate.
Cabling
Strategic and tactical cabling is crucial in an electrical fit out, as almost every technological device and appliance will need to be hooked up to a power source. So, make sure that you have a good setup that's easy to access if something goes wrong but is also hidden in an aesthetically pleasing way for a tidier look.
Alarms and security
Your office will most likely house expensive equipment like computers and laptops, so it's a good idea to invest in alarms and a security system. Electrical contractors can install alarm systems inside, while security elements, like sensor lighting, can be set up outside your office.
Next steps
Now that you know what an electrical contractor is and how one can benefit you during your office fit out, it's time to find a specialist that can help you craft and execute a plan of action for your project. We've helped you get this far and we don't plan to stop now.
Contractors.Direct offers a curated database of thoroughly-vetted, quality contractors who can bring your vision to life, on time and on budget. Get in touch with us and we'll be happy to connect you with the right people for the job.

Like what you're reading?
Get fresh monthly tips to start & grow your LLC.