How to Save Money and Time on your Office Fit Out
How to Save Money and Time on your Office Fit Out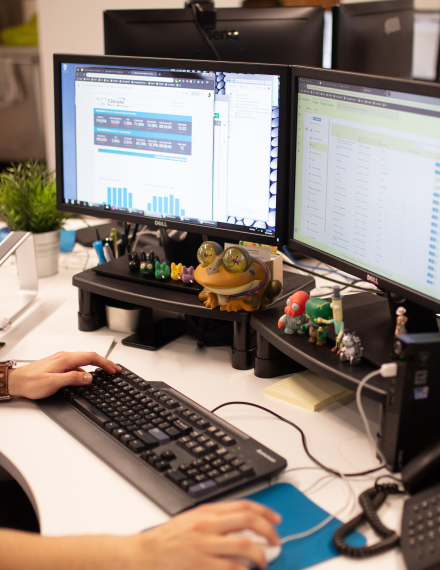 Let's be honest. If you don't have the right strategy when it comes to your office interior design costs in Dubai (or anywhere in the UAE for that matter), you could be left with a huge financial headache during and after the project is completed, if it gets completed at all. To avoid the potential pitfalls, consider the following points to ensure you save money and time on your office interior design and fit out.
CLEAR COMMUNICATION
Communication is key, whatever the goal, and it is no different with your interior designer and fit-out providers. The completion and success of the project will depend on this. Maintain open and honest communication with them from the get-go to ensure that your costs are aligned with the practicalities of the project.
FOUNDATIONAL CALCULATIONS
Consider both the square meter price and the required square meters. Whilst a good base rate is AED 2,000 per square meter (from shell & core), check if this includes partitions, ceiling, flooring, mechanical and electrical plumbing (MEP), and furniture. With this foundation, you will have an idea of a practical figure that you can use as a baseline.
C

OST VARIATION AND EXPERIENCE

With commercial fit-out projects, there can be a variation in costs often related to a change in the construction timeline and/or material cost. Companies in the industry that have been around for some time will often be able to predict the most accurate budgets beforehand and are more likely to complete the project within those parameters. Choosing a company that understands how to make your budget work will have a major impact on the project's feasibility and your long-term goals. So, whilst the initial quote might be low, the cost of the project at the end might actually be higher.
SHOPPING SMART!
There's no law that stipulates the number of contractors that you should invite to bid on your project, however conducting Due Diligence on all contractors is imperative. Interviewing previous clients and inspecting recently completed projects are just a few of the things you should do to validate the caliber of each of the contractors. If you want to be a real 'smart shopper', you can save both time and effort while significantly reducing your overall project risk by selecting a 'pre-qualified' commercial fit out contractor from the Contractors.Direct online portal.
Contractors.Direct is the regions first portal that connects 'qualified contractors' with those that need them.
So basically, all you need to do is – search and select!

Like what you're reading?
Get fresh monthly tips to start & grow your LLC.